Verizon Wireless Brings 4G LTE Network to Benton Harbor & St. Joseph, MI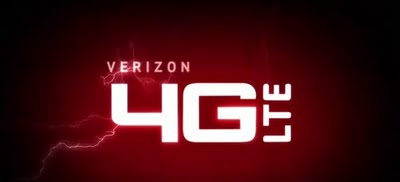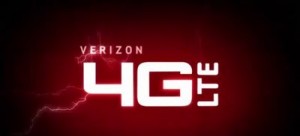 We know customers in southwest Michigan have been anxiously awaiting the arrival of Verizon's 4G LTE network, so we are very excited to share that we're bringing 4G LTE to that area on May 17, which includes Benton Harbor, St. Joseph, the lakeshore and surrounding areas.
With our 4G LTE network, customers can use 4G LTE wireless devices to access the Internet faster, listen to music or watch video, take advantage of thousands of applications and stay in touch with family and friends, all with speeds up to 10 times faster than before.
When we turn on the 4G LTE network, customers who live in, or visit, areas including Benton Harbor, Benton Heights, Coloma Charter Twp., Fair Plain, Lake Michigan Beach, Paw Paw Lake, Shoreham, St. Joseph and Watervliet will have access to the nation's fastest 4G network.
HomeFusion Broadband
Residents in the newly expanded 4G LTE coverage area will also have access to HomeFusion Broadband, a new in-home, high-speed Internet service for consumers who want residential broadband with reliable data connectivity.
Verizon's high-speed 4G LTE network is delivered to a cylinder-shaped antenna, which transmits the signal to an in-home broadband router. The antenna is professionally installed outside a customer's residence and is equal in size to a five-gallon paint bucket. The device delivers the 4G LTE signal to the broadband router and allows the customer to connect up to four wired and at least 20 wireless devices in the household. HomeFusion launches today nationally wherever our 4G LTE network is available.
More about Verizon's 4G LTE network
Verizon's 4G LTE network is available to more than two-thirds of the U.S. population in 230 markets across the country and offers more than six times the geographic coverage of its nearest competitor's 4G LTE network. Customers looking to experience the nation's fastest 4G network can choose from a variety of 4G LTE devices, including tablets, smartphones, hotspots and more.
In real-world, fully loaded network environments, our 4G LTE customers should experience average data rates of 5 to 12 megabits per second (Mbps) on the downlink and 2 to 5 Mbps on the uplink.
Want more information about the Verizon Wireless 4G LTE network and a list of current markets? Visit www.verizonwireless.com/lte.
For more Verizon Wireless news, subscribe via RSS feeds in the right rail.