Verizon and Cisco: Advancing the communications capabilities of government agencies
Full Transparency
More of our content is being permanently logged via blockchain technology starting [10.23.2020].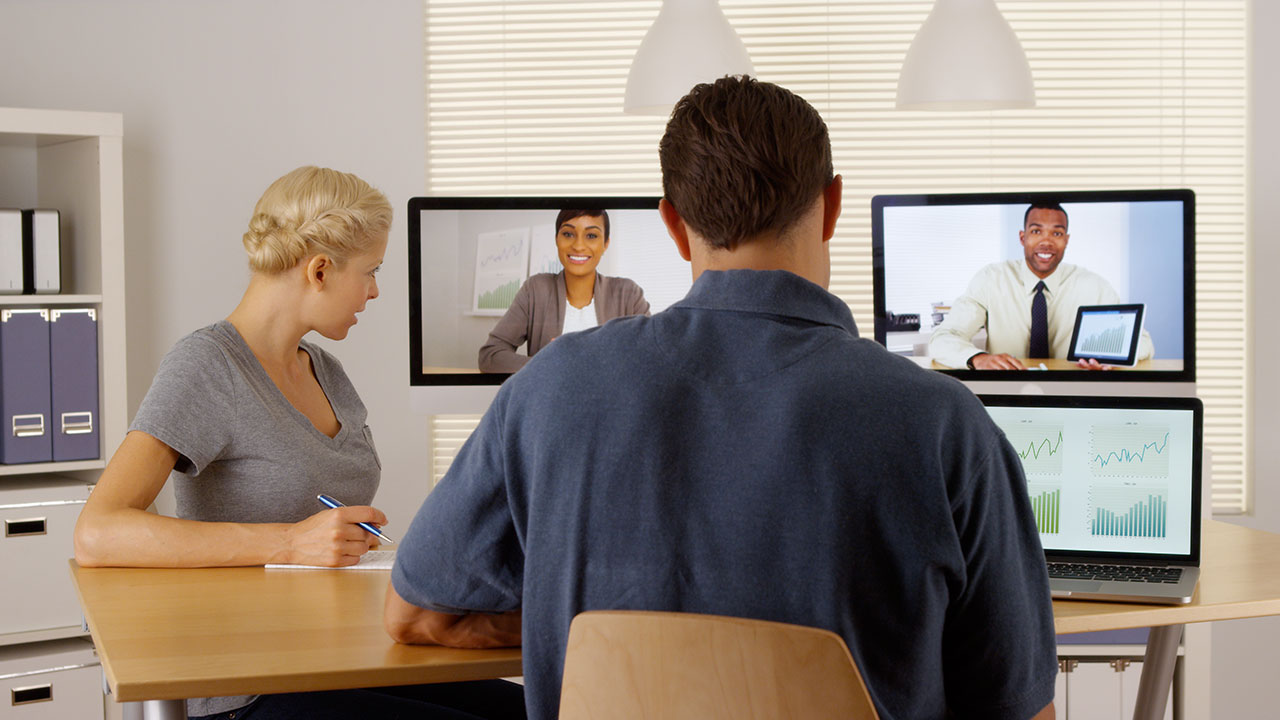 Collaboration is critical, within government agencies, between agencies, with the citizens they support, and with their business partners in the community.
Verizon continues to build the future of communications. Together with Cisco, Verizon is now offering two FedRAMPSM-authorized communications solutions for government agencies. WebEx for Government and Unified Communications and Collaboration as a Service (UCCaaS) for Government are cloud-based solutions designed to deploy quickly, scale easily, and connect remote teams securely and reliably, empowering them to communicate and collaborate virtually anywhere.
"Government agencies share similarities with other enterprises that require the ability to bring their workforce together to share information and to get things done, even if those teams are separated by time and distance," said Mike Maiorana, senior vice president, Public Sector Markets. "Cisco's infrastructure expertise, combined with Verizon's proven network reliability, helps bridge those gaps and helps agencies securely leverage the latest cloud-based and mobile technologies to work on behalf of their constituents."
"The Federal government stated its need to leverage the advantage of cloud offerings to reduce cost, and to modernize and enhance security. Our new FedRAMP-authorized Hosted Collaboration Solution is designed to do exactly that – tailored for government agencies," said Larry Payne, Senior Vice President, U.S. Public Sector, Cisco. "Verizon's help and expertise were key in developing the service and bringing it to market. We believe it will help transform our joint customers' collaboration capabilities and offset the operational constraints of traditional solutions."
WebEx for Government creates a "virtual meeting room," connecting remote teams by enabling audio and video conference calling between team members, partners and suppliers. More than just a conference bridge, WebEx for Government also gives users the ability to share documents and data from any device – from desktop computers to tablets to smartphones – leveraging a secure, FedRAMP-authorized infrastructure. Flexible and scalable, WebEx for Government grows with the agency's needs and uses enterprise-grade resiliency for safe, reliable connectivity.
UCCaaS for Government, built on Cisco's FedRAMP-authorized HCS-G Hosted Collaboration Solution for Government, also uses secure infrastructure to integrate multiple communications tools into one simple cloud-based platform. Easily scalable and cost-effective, it's also robust, combining audio and video calling, unified Presence, Jabber instant messaging, voice messaging, and WebEx for Government.
Both WebEx for Government and UCCaaS for Government help agencies improve efficiency and productivity. To improve end-user success, customers can take advantage of Verizon's expertise in adoption, integration, and implementation of the new technology.  Working with the customer's specific culture considerations, Verizon's adoption specialist team helps leverage the benefit of their investment during the roll-out and beyond. This team of US-based pre-deployment engineers can work hand-in-hand with customers on implementation plans, including SIP/VoIP considerations, site level designs, and station level configurations. They can also assist in integrating third-party applications for a seamless design. 
Learn more about how Verizon and Cisco are leading government agencies and their communications capabilities into the future.
For related media inquiries, please contact story.inquiry@one.verizon.com.