Verizon Media identifies the top mental health issues for corporations today
Debuts first of its kind mental health matrix tool with made of millions
Full Transparency
Our editorial transparency tool uses blockchain technology to permanently log all changes made to official releases after publication. However, this post is not an official release and therefore not tracked. Visit our learn more for more information.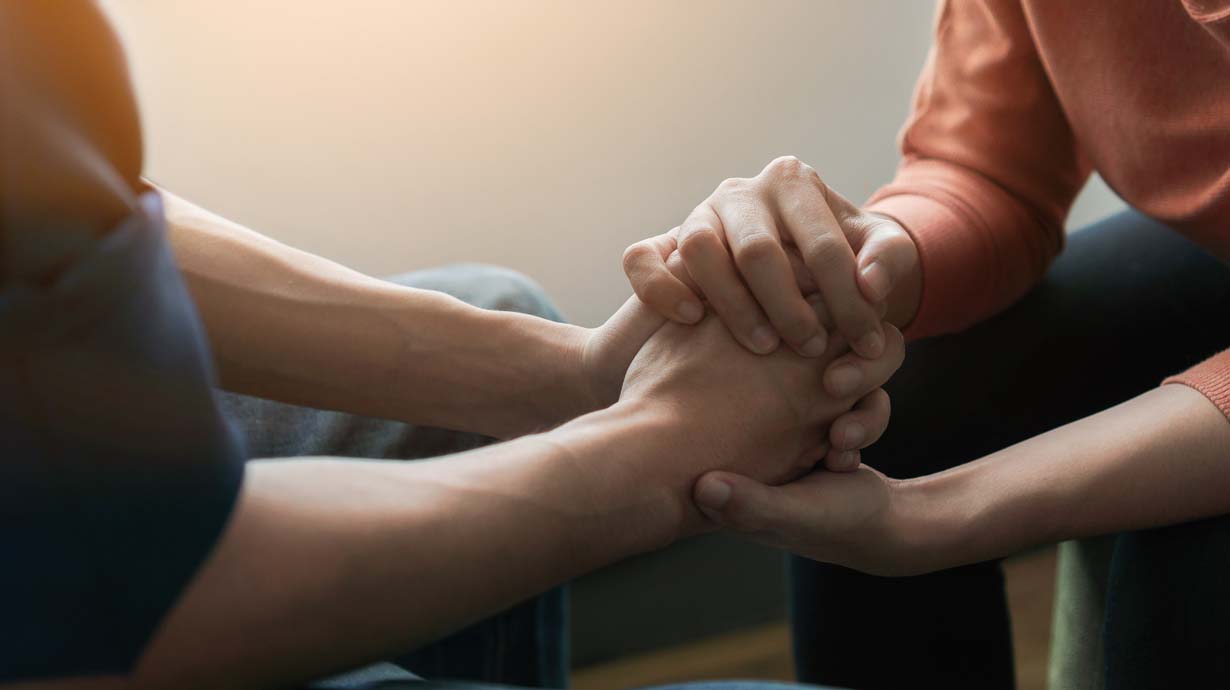 What you need to know:
Global research from Verizon Media, Made of Millions and Culture Co-Op highlights the long-term impact the past year will have on mental health at work

Intersectionality Awareness, Caregiver Stress and Stigma Top the List as Most Time-Sensitive Issues for Corporations

Findings Spotlight the Power of Gen Z and Managers With Mental Health Conditions to Transform Mental Health Thinking

Verizon Media and Made of Millions Introduce The Mental Health Matrix, a Model for Identifying Sources of Mental Strain and the Tools Required to Combat Them
NEW YORK - A new global survey from Verizon Media, Made of Millions and research firm Culture Co-Op highlights the latest mental health challenges facing managers in the workplace and identifies new solutions. As managers around the world examine the impact of the past year on their workforce, it comes at no surprise that 87% agree that mental health is the number one impact. This report turns awareness into action as corporations are finding themselves on the frontlines of a burgeoning mental health crisis, noting Gen Z and managers with mental health conditions can be catalysts for change.
Key findings illustrate:
A Lack of Understanding: While 93% agreed mental health is already having a direct impact on their bottom line, only one-quarter to one-third of global managers felt equipped to handle the mental health needs of their teams. 80% of managers worry about using the wrong language when addressing issues like mental health, race, gender, and other sensitive topics.

Caregiver Stress: 91% of HR execs reported this had been their hardest year of work yet they are less likely to address their own mental health, with only 49% having reached out for help.

Stigma Persists: There is a gap between recognizing mental health as a workplace issue and creating a company culture that effectively addresses it. Corporations need a standard for defining different sources of mental strain and empowering managers to address them.
In response to this new research, Verizon Media and mental health advocacy group Made of Millions are introducing The Mental Health Matrix, a next generation approach for identifying and managing mental health in the workplace.
The Mental Health Matrix
The Mental Health Matrix is a first of its kind workplace assessment, anchored in four key areas:
Conditions: Mental health issues that are medically diagnosed such as generalized anxiety or chronic depression;

Intersections: Mental health challenges that result from prejudicial behavior including racism and other forms of discrimination;

Triggers: Mental health challenges that are part of workplace dynamics and situations, from microaggressions to team conflicts;

Situations: Mental health challenges based on individual personal experiences, like financial strain and Covid-related stress.
By applying The Mental Health Matrix framework, managers can better accommodate neurodiversity, arbitrate discriminatory behavior, address workplace stressors and adapt to personal struggles. 96% of managers and corporate leaders said modeling an approach to mental health management in the workplace would be helpful and 73% noted there was a time during the past year when they could have used a tool like this one.
Corporate Catalysts for Change
The research found Gen Z and managers with mental health conditions have the potential to be corporate catalysts for change. These leaders can change how other managers think about mental health with their increased empathy for employees and overall awareness.
Gen Z's neurodiversity understanding could revolutionize how organizations approach mental health.
75% of Gen Z managers say they've encountered a mental health condition (e.g., OCD, ADHD, depression, anxiety) on their team as compared to just 53% of Baby Boomers—a surprising statistic considering Gen Zs have just entered the workforce.

Gen Z is 65% more likely to report encountering mental health issues linked to perceived discriminatory behavior than Baby Boomers (63% vs. 38%, respectively).

39% of Gen Z respondents reported leaving a role because they didn't believe their workplace environment was conducive to their mental wellness versus 30% of other generations, an eye-opening statistic considering this generation has had far fewer years of work under their belt.
By creating a more open and supportive environment, leaders can help encourage managers with mental health conditions to support and advocate for better mental health understanding in the workplace.
28% of global manager respondents report that they have either a self-diagnosed or clinically-diagnosed mental health condition.

Managers with mental health conditions are more likely to recognize the mental toll of the past year than managers who do not have mental health conditions (71% vs. 61%).

Tellingly, they are more likely to have been sought out by colleagues for help with a mental health issue (87% vs. 72%).
Mental health is a key cultural issue that workplaces are uniquely positioned to address. The events of the past year and a new generation of workers attuned to neurodiversity have culminated to create a watershed moment for companies to prioritize mental health.
"It's a long and evolving road ahead to prioritize mental health at work, but industry research like this helps leaders to better understand gaps and identify solutions to build better mental health standards," said Guru Gowrappan, CEO of Verizon Media. "The cost of ignoring mental health in the workplace can impact caliber and quality of product, and goes even beyond output. It can damage working relationships, effectiveness and overall culture. That's why we launched the Mind Together coalition - to bring together corporate leaders to commit to mental health education, awareness and learning programs for the workforce."
This study is based on a survey among 1,000 managers, human resource executives and corporate leaders in six global countries: Canada, France, India, Taiwan, the United Kingdom, and the United States. Deeper conversations were conducted with an expert panel of psychologists, medical advisors and corporate pioneers in mental health.To download the full findings please visit: verizonmedia.com/ourcompany/mind-together.