Verizon Rolls Out FiOS Quantum TV Service to New York, Connecticut and New Jersey; Redefines Customers' TV Viewing Experience
Full Transparency
More of our content is being permanently logged via blockchain technology starting [10.23.2020].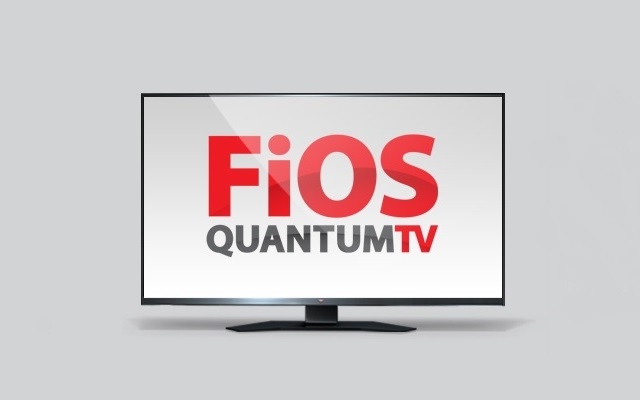 NEW YORK – May is the favorite month for many TV fans who love to watch or record the season finales of many of their favorite programs. In New York, Connecticut and New Jersey, the season finales of "The Voice," "American Idol,"  "Dancing With The Stars" and "Survivor" were among the top shows FiOS TV customers recorded on their DVRs during the week of May 19.
In the past, season-finale time also was a time for heated debates about which programs would get recorded or which ones would get deleted to free up more space on the DVR. Those days are gone now for Verizon customers in New York, Connecticut and New Jersey as Verizon introduces FiOS Quantum TV, offering more choices and control, including the ability to record up to 12 shows at once; pause and rewind live TV on any TV in the home; and store up to 200 hours of HD programs.
This advanced TV-entertainment experience is available starting today (June 3) for FiOS TV customers across the three states. With FiOS Quantum TV's Premium Service tier, customers can record up to 12 shows simultaneously, eliminating irksome recording conflicts when customers' favorite shows are all airing at the same time. With the Premium Service's ability to store up to 200 hours of HD programming with its two terabytes of storage space, customers also can easily record and retain entire seasons of their favorite TV shows, giving them more control and more storage to enjoy their content in ways they never could before.
"By listening to our customers, we're doing for TV what we did for the Internet with the launch of FiOS Quantum Internet service," said Bob Mudge, president of the consumer and mass business unit of Verizon. "We're delivering the best, most satisfying TV experience to customers, with features and functionality they want such as more choice, storage and control."
(Note: To embed or view videos and photos of the service, and for more information about the lifestyle-empowering features of FiOS Quantum TV, visit our blog.)
Verizon's FiOS TV service is available to more than 3.7 million households and business across New York and 2.2 million households and businesses in New Jersey. The introduction of FiOS Quantum in the three states completes the rollout nationally of the new service across Verizon's wireline service areas, which consists of 12 states and Washington, D.C.
In addition to the Premium Service tier, FiOS Quantum TV features a second advanced tier of DVR service, known as Enhanced. With the Enhanced Service, customers can record up to six shows simultaneously and store up to 100 hours of HD programming with one terabyte of storage space.
Both tiers of service will allow customers to control live TV in any room and start watching a show in one room, pause, move to another room and continue watching exactly where they left off, which ensures they never miss a second of the program they are watching.
Growth Pains of Traditional DVR Gave Birth to FiOS Quantum TV Service
"Expanded storage space means FiOS Quantum TV customers can store full seasons of shows they want to watch and binge on," said Mudge. "More storage, more recording capabilities and more in-home viewing control enhance the TV viewing experience."
Currently, more than one-third of all TV viewed is recorded content, and adoption of DVR capabilities has grown roughly 60 percent over the past five years. Simultaneous-recording conflicts have also grown as a major source of frustration among viewers of all ages.
According to the latest Verizon FiOS Innovation Index survey, 78 percent of respondents nationwide want more DVR storage capacity to record and save more TV programs and movies.  Survey responses also revealed that 63 percent want more tuners so everyone can watch and record live TV when they want; 63 percent want to watch DVR-recorded programs on every TV in the house; and 57 percent want to pause, rewind and fast forward live TV programs on every TV in the house.
"FiOS Quantum TV delivers more control, storage and entertainment in a powerful way for people, and will transform the TV viewing experience," Mudge added.
Smaller, Sleeker Equipment Delivers More Functionality
FiOS Quantum TV customers will use a next-generation set-top box known as a Video Media Server, which is smaller than the existing set-top box and acts as the brains of the FiOS Quantum TV setup.
Each Media Server, connected to one TV, serves as the hub for up to five TVs in a home.  Each of four additional TVs can be connected to a Media Client, a compact companion device that communicates with the Media Server. The Premium Service, using two Video Media Servers, can connect up to 10 TVs and is ideal for the viewing needs of a household with six or more TVs.
While many existing customers' FiOS broadband home routers are compatible with FiOS Quantum TV, certain routers must be replaced. If needed, the required FiOS broadband home router will be supplied at no additional charge to existing FiOS TV customers who are using a Verizon-provided router and who upgrade to FiOS Quantum TV service.
FiOS Quantum TV Pricing
As with current FiOS TV set-top box equipment, the FiOS Quantum TV equipment will be rented and not purchased by customers.
A new FiOS Quantum TV customer with five TVs who orders the Enhanced Service will pay $10 more per month than the charge for standard FiOS TV using a traditional multi-room DVR;  a new customer with five TVs who orders the Premium Service will pay $20 more per month.
To learn more about FiOS Quantum TV, visit www.verizon.com/home/fiosquantumtv. Current FiOS TV customers who want to upgrade to FiOS Quantum TV and self-install the new equipment will incur a one-time, $24.99 upgrade fee, plus tax.
Customers also can order by using the existing FiOS TV interactive media guide on their TV.  While upgrading is quick and easy, existing and new FiOS TV customers can elect to have a Verizon technician install the service.
FiOS Quantum Internet, which delivers the nation's fastest, most consistent and reliable Internet service at speeds as high as 500/100 megabits per second, was launched in 2012. At the end of 2013, nearly one-half of all FiOS Internet customers subscribed to a FiOS Quantum speed of 50/25 Mbps or faster, and Verizon had 6.1 million FiOS Internet and 5.3 million FiOS TV subscribers.
Verizon Communications Inc. (NYSE, Nasdaq: VZ), headquartered in New York, is a global leader in delivering broadband and other wireless and wireline communications services to consumer, business, government and wholesale customers. Verizon Wireless operates America's most reliable wireless network, with more than 103 million retail connections nationwide. Verizon also provides converged communications, information and entertainment services over America's most advanced fiber-optic network, and delivers integrated business solutions to customers in more than 150 countries. A Dow 30 company with more than $120 billion in 2013 revenues, Verizon employs a diverse workforce of 176,900. For more information, visit www.verizon.com.
####