How Verizon Small Business Digital Ready helped boost profits for a skincare brand
After applying new digital marketing skills — and a Digital Ready small business grant — the co-creators of Avanza Skin garnered more website traffic, social media likes, and sales.

 

By Laura Tillman
Full Transparency
Our editorial transparency tool uses blockchain technology to permanently log all changes made to official releases after publication. However, this post is not an official release and therefore not tracked. Visit our learn more for more information.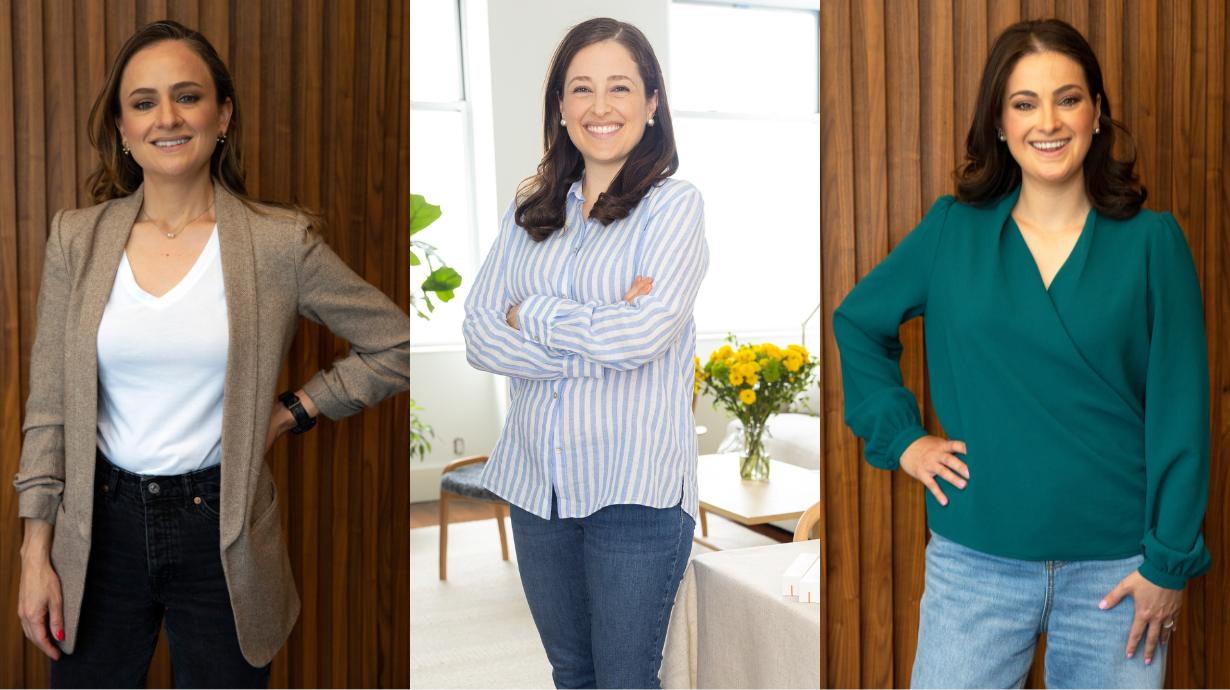 Lucia, Maria and Ana Cossio are three sisters with their own passions and careers: Lucia is a chemical engineer, Maria is a banking executive, and Ana is a dermatologist. But their passions converge when it comes to running. Lucia and Maria have trained together for the New York City Marathon, and Ana runs in her free time. It was the nagging skin issues that they all faced as athletes — such as sweat acne, chafing and calluses — that inspired them to join forces and create Avanza Skin, a line of skincare products designed for active people.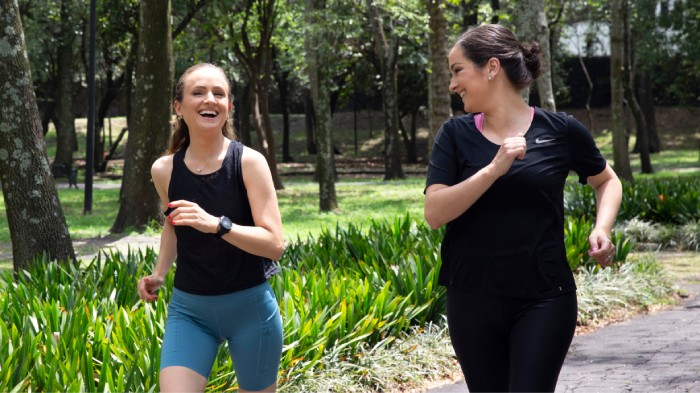 Lucia and Ana often chat business and bond through running. Credit: Bénédicte Desrus
Their business, launched in 2020, was just gaining momentum — and their first shipment of product was ready to sell — when the COVID pandemic struck.
Suddenly, their mission went on pause, along with the retail market they were hoping to penetrate. "More than disappointed, we felt worried: We'd made a financial investment, plus all the time and effort we'd put into it," Lucia recalls. "We couldn't just close the storage unit and walk away," Ana adds.
Going digital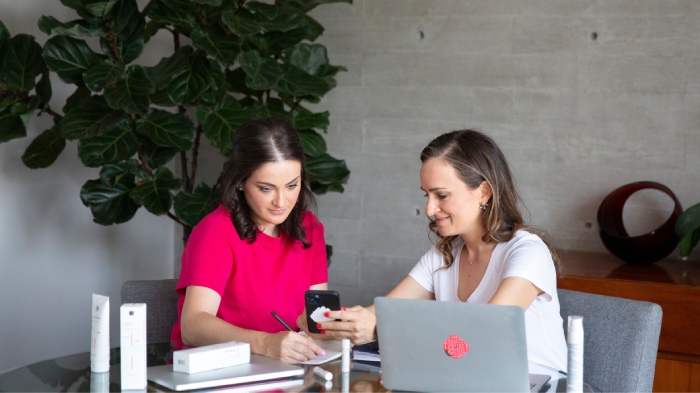 "We are strong in certain areas but there were new skills we needed to tap the entire U.S. market," Lucia says. Credit: Bénédicte Desrus
After many sleepless nights and group calls, the sisters started an online giveaway to offer free products to healthcare workers. The initiative got their product into the hands of hundreds of workers, and helped the Cossios realize the power of online engagement with their customers. By gathering more than 10,000 email addresses through the giveaway, they were ready to pivot to e-commerce. To help support their new strategy, Ana and Lucia signed up for Verizon Small Business Digital Ready, having learned about the free program from a friend. Ana applied for the $10,000 Digital Ready small business grant in December 2022, while both Lucia and Ana dove into Digital Ready's courses and live sessions with experts. Three months later, Avanza Skin received the grant.
Gaining an edge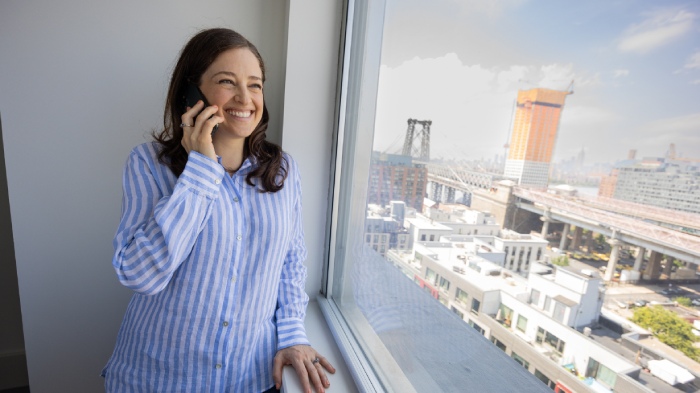 Maria is a consultant and financial advisor for Avanza. Credit: Michael Le Brecht ii
The Cossio sisters are applying what they learned from the Digital Ready program to test out marketing channels such as Facebook ads and direct mail, as well as better allocate their marketing budget based on the results. "Little things can give you an edge [when you have] a small budget compared to the sharks," says Ana.
Digital Ready courses also taught them how to better vet their distribution vendors, saving them money and time, says Lucia.
Recently, Avanza got a boost from an influencer ad campaign that the sisters launched with NFL draftees—an idea that was inspired from tips they learned through Digital Ready. The first two posts in the campaign generated 1,000% more likes than any previous social post, helping to lift sales.
Out of all their learnings, the sisters say the basics of search engine optimization (SEO) course was the most helpful, encouraging them to optimize their website and launch a blog to capitalize on content and keyword searches. By adopting suggestions from the course, Avanza Skin experienced a remarkable 10% increase in purchases originating from organic search results. Now, empowered by the grant funds from Digital Ready, the trio have hired an SEO expert to further implement the techniques they learned.
A legacy of entrepreneurship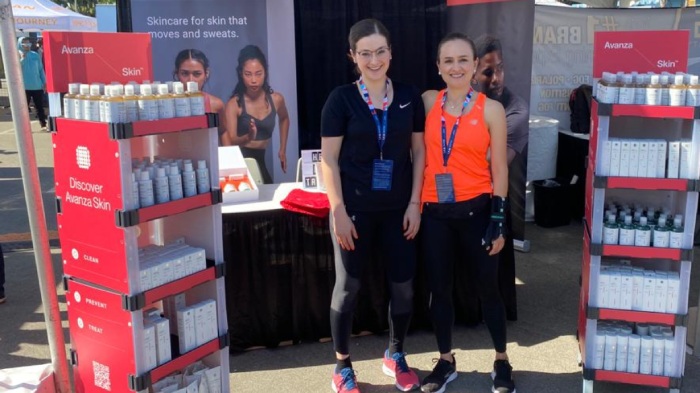 Growing up in Mexico, the sisters watched their father work tirelessly as an owner of a silicone factory. Avanza is a continuation of their family's entrepreneurial legacy. Credit: Lucia and Ana Cossio
Today, Lucia and Ana run Avanza Skin from their homes in Mexico City and Atlanta, respectively, with Maria consulting from her home in New York City. Through regular in-person and online meetings, each sister contributes her unique skills to the business.
Ana has grit, Lucia says. Lucia herself is detail-oriented and double checks all their work. And Maria brings a discriminating eye and a penchant for risk management. Accordingly, the sisters justify any new spending against Maria's various scenarios. Working together, Lucia says, the three find a way to move the business forward. "We say, 'Yes, we can do it.' The question is: how?"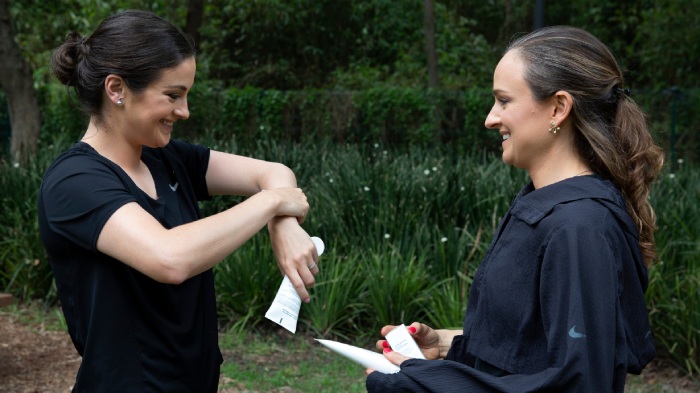 In a nod to their Mexican heritage, the Cossios chose a fitting brand name: 'Avanza,' which means 'advance' in Spanish. Credit: Bénédicte Desrus
With their digital strategy on lock, the Cossios are looking to the future: Their dream is to build a multi-channel business and scale distribution for specialized retail. Avanza products can currently be found in four stores in upstate New York and one in Manhattan, but these entrepreneurs won't sleep until every athlete knows their name.
Verizon Small Business Digital Ready is a part of the Citizen Verizon responsible business plan to move the world forward for all. Discover more entrepreneur journeys with Digital Ready and learn how to grow your small business with online courses, live coaching, peer networking and grant opportunities, all available for free.
With Verizon Small Business Digital Ready, an individual user's experience may vary and results are not guaranteed.