Verizon Supports Earth Hour in New York; Pledges to Turn Off Lights at 77 Employee Locations Across the State
Verizon Supports Earth Hour in New York; Pledges to Turn Off Lights at 77 Employee Locations Across the State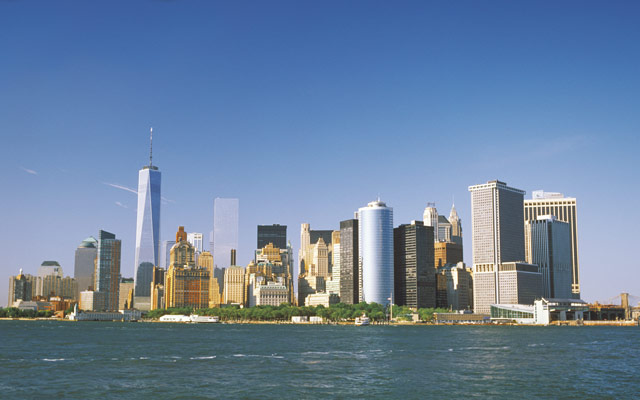 NEW YORK – In 2013, Verizon made significant investments in sustainability and energy management in New York, including placing fuel cells at several company locations in New York City and in Westchester County.
Building upon those successes, Verizon employees in New York will join the global Earth Hour movement at 8:30 p.m. on Saturday (March 29) and turn off lights at 77 buildings – or nearly 6.2 million square feet of building space – in the Empire State for one hour, helping to raise energy efficiency awareness and promote sustainable living.
Last year, Verizon invested $100 million in fuel cell and solar panels to help power nearly 20 Verizon facilities across six states. As part of that investment, in December, the company installed fuel cell technology to power three central office buildings in Brooklyn, one in Staten Island and a fifth in Jamaica, Queens. Fuel cells are also providing electrical power to a company data center in Elmsford, Westchester County.
These new fuel cell deployments are in addition to fuel cell technologies that supply power to a call-switching center and office building in Garden City on Long Island, one of the largest fuel cell sites of its kind.
Worldwide, Verizon and its employees have pledged to turn off lights at approximately 550 Verizon buildings and more than 4,800 Verizon employee homes across roughly 40 countries.
"Sustainability and energy management have been key initiatives at Verizon, and Earth Hour is a great way to generate awareness of these initiatives and participation from our employees in New York," said Leecia Eve, Verizon vice president for government affairs for New York.
Earth Hour is sponsored by the World Wildlife Fund, and the event inspires a global community of millions of people to switch lights off for an hour as a massive show of concern for the environment.
"Earth Hour provides each of us with a chance to not only act as greener citizens, but to also share and influence others to live greener lives," said James Gowen, chief sustainability officer for Verizon. "With Verizon Green Team members located across the globe, we are motivated and mobilizing for fifth straight year to work green and live green in honor of Earth Hour."
Verizon is encouraging its New York employees to participate in Earth Hour. When Verizon employees pledge to participate from home, they are given a choice of several endangered animals to vote for and symbolically adopt via the World Wildlife Fund. For every 100 votes, Verizon will symbolically adopt one of those animals through a donation on behalf of its employees to the WWF.
Last year, Verizon planted 5,000 trees to honor its employees who participated in Earth Hour. Verizon also dimmed the illuminated Verizon and MetLife signs at MetLife Stadium in New Jersey; the lights and signs atop the company's formerly owned building on Pearl Street in Manhattan; and at the company's call center in Pittsburgh, the corporate campus in Basking Ridge, N.J.; and other company sites in Dortmund, Germany; and Reading in the United Kingdom.
Sustainability Legacy
Verizon has long been focused on energy efficiency and instituting sustainable real estate practices. Verizon also uses 26 solar-assisted cell sites in remote areas in the western United States to help power a portion of the nation's largest and most reliable wireless network serving those areas.
Verizon Communications Inc. (NYSE, Nasdaq: VZ), headquartered in New York, is a global leader in delivering broadband and other wireless and wireline communications services to consumer, business, government and wholesale customers. Verizon Wireless operates America's most reliable wireless network, with nearly 103 million retail connections nationwide. Verizon also provides converged communications, information and entertainment services over America's most advanced fiber-optic network, and delivers integrated business solutions to customers in more than 150 countries. A Dow 30 company with more than $120 billion in 2013 revenues, Verizon employs a diverse workforce of 176,800. For more information, visit www.verizon.com.
####