Verizon's 'Now Playing' Music Tour Kicks Off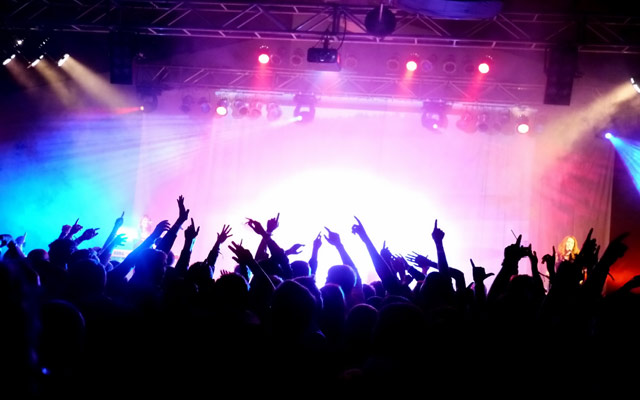 Verizon is proud to be a partner of the 2015 ESSENCE Music Festival, the largest celebration of African-American music and culture, and we are celebrating by bringing a taste of music mania to select cities across the country with our "Now Playing" tour.  From May 30 through June 27, we will create unforgettable music and tech moments with some of the hottest artists in music and entertainment at Verizon store locations in the Chicago, New Orleans, Washington, D.C., and Los Angeles areas.
Win an All-Inclusive Trip to the ESSENCE Music Festival
Hosted by celebrity personalities, Terrence J. and Sommore, the "Now Playing" tour will feature performances by music's top names including Omarion, Luke James and Wale.  Attendees will enjoy live music and dance performances, celebrity meet-and-greets and free giveaways through this exclusive music festival-style experience. Attendees can also enter to win an all-inclusive trip to the ESSENCE Music Festival with VIP access to A-list headlining concerts.
HopeLine From Verizon
Verizon is committed to supporting communities around the country by bringing people together through music and social issues, including domestic violence, an epidemic that impacts millions.  We are encouraging individuals who plan to attend the "Now  Playing" tour to take action against domestic violence by bringing no-longer-used wireless phones, batteries, chargers and accessories from any service provider to donate to HopeLine® from Verizon.
Join the conversation and share unforgettable moments of the "Now Playing" tour using hashtag #VerizonLive.
---
Saturday, May 30
Headlining performance by R&B singer Omarion
Hosted by TV personality, Terrence J
Verizon Wireless Store
1245 Torrence Ave.
Calumet City, IL 60409
Saturday, June 6
Headlining performance by R&B singer Luke James
Hosted by TV personality Terrence J
Verizon Wireless Store
2701 Veterans Memorial Blvd.
Kenner, LA 70062
Saturday, June 20
Headlining performance by R&B singer Omarion
Hosted by TV personality Terrence J
Verizon Wireless Store
9021 Snowden Square Dr
Columbia, MD 21046
Saturday, June 27
Headlining performance by rapper Wale
Hosted by TV personality Terrence J
Verizon Wireless Store
3419 W Century Blvd.
Inglewood, CA 90303