Visionary therapist and CEO levels up her business through Verizon Small Business Digital Ready
Chantel Bratcher-Coleman credits Verizon's free learning portal with taking her financial goals to new heights.
Full Transparency
Our editorial transparency tool uses blockchain technology to permanently log all changes made to official releases after publication. However, this post is not an official release and therefore not tracked. Visit our learn more for more information.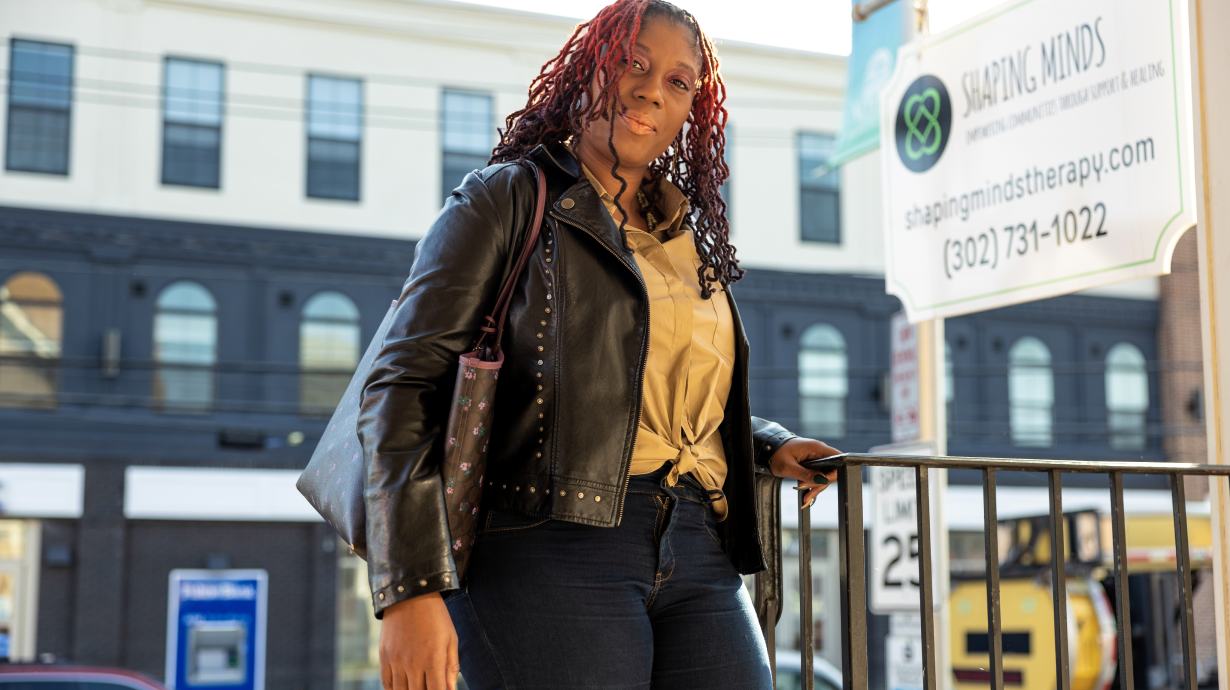 After nearly 20 years as a therapist, Chantel Bratcher-Coleman has dreamed of expanding her business to include vital wraparound services people often need alongside therapy. But that vision requires new knowledge and skills, especially around financing. "People said, 'Oh you can get a business line of credit or a business credit card.' But I didn't have time to research this," says the busy owner and lead therapist of Shaping Minds Therapeutic Services in Newark, Delaware.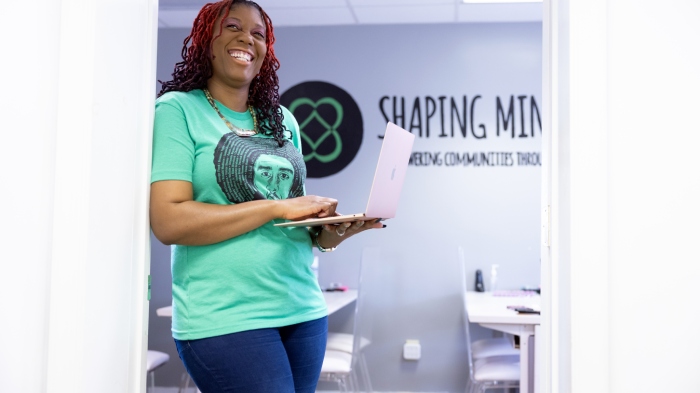 Bratcher-Coleman is on a mission to empower others through support and healing. Credit: Michael Le Brecht II
Verizon Small Business Digital Ready has helped to change that. Launched in September 2021 as part of Citizen Verizon - the company's responsible business plan to move the world forward for all - Verizon Small Business Digital Ready is a free online portal where business owners can upskill through personalized courses, expert coaching, networking, and incentives such as grant opportunities. Through the portal, Bratcher-Coleman has learned new funding techniques to increase her business credit which will allow her to better serve her clients and community.
"It wasn't until I watched the video in the portal that I learned those things," she says.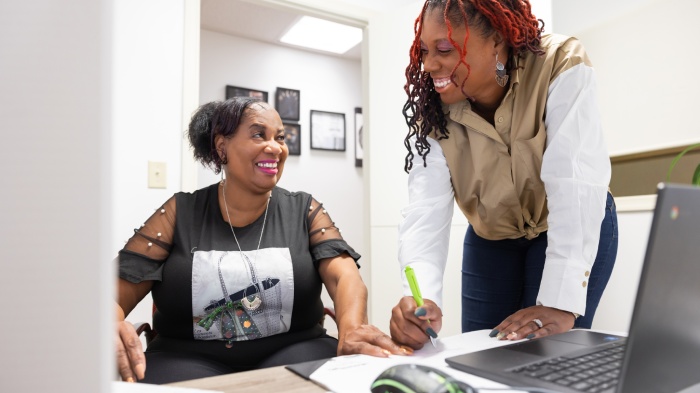 Bratcher-Coleman co-runs the business with her mother Barbara Williams. Credit: Michael Le Brecht II
"We used to run everything."
In 2019, Shaping Minds welcomed clients with just two rooms inside a building on East Main Street. Bratcher-Coleman's mom came on board and helped grow the business into a thriving practice that serves more than 150 clients out of an eight-room office. "We used to run everything," her mom Barbara Williams says, glowing with pride. "She did therapy, and I ran the front, handling insurance claims and billing. Now we have people that do that for us."
Still, Bratcher-Coleman noticed a gap in her business knowledge that kept her from going to the next level.
New knowledge, new goals
A financing course in the portal taught her how to boost and leverage her credit score for business growth. This in turn inspired her to apply for an increase on her business credit card for the first time in seven years. She also applied to FundBox and gained a business line of credit in a matter of minutes. "The best thing for me was learning the difference between the different types of financing," she says. "Before taking the course, I was like, 'Which one do I need and when?'"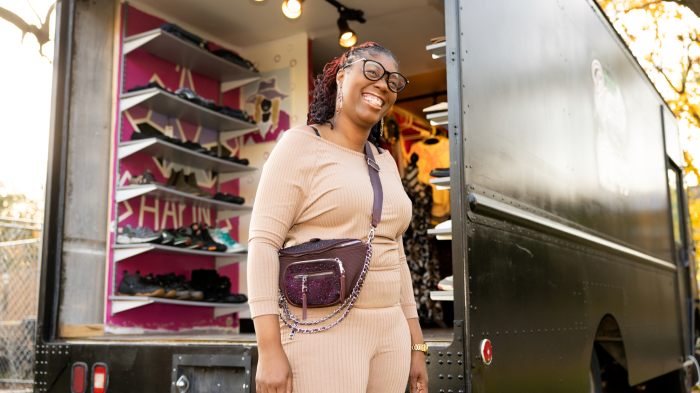 Bratcher-Coleman says she's happy to be a part of her clients' healing "village." Proceeds from HER Retail Therapy truck will cover mentorship programs. Credit: Michael Le Brecht II
Equipped with Verizon Small Business Digital Ready skills, Bratcher-Coleman is looking toward the future. She plans to fund wraparound services, including Retail Therapy, a resale clothing shop inside of a 20-foot truck. The shop is currently sidelined due to a propane leak, but with enhanced credit, she expects to launch the truck and serve the community's clothing needs by spring of 2022. In the meantime, Bratcher-Coleman grabs items off the truck and brings them to the office for individuals and families in need.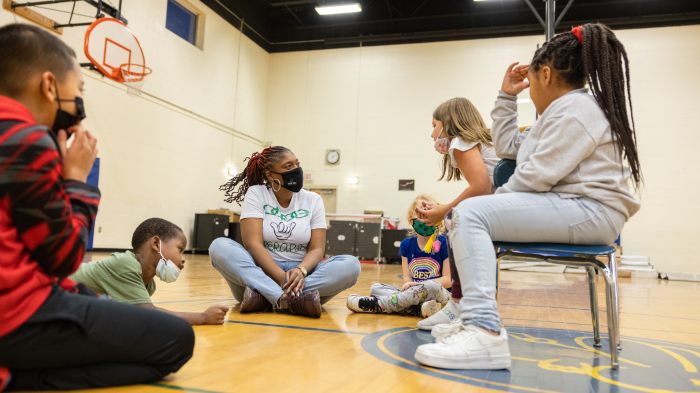 Bratcher-Coleman helps deliver 'play' as therapy at the Boys & Girls Club at Richey Elementary. Credit: Michael Le Brecht II
Expanding Shaping Minds' social media presence is also high on the goals list. Bratcher-Coleman says she's beyond "posting for likes." It's about awareness and visibility in the digital economy. That's why she's planning to take the portal's digital marketing course. "I'm looking forward to understanding how to build a business on social media," she says. "If you don't have a social media presence, it's almost like you don't exist."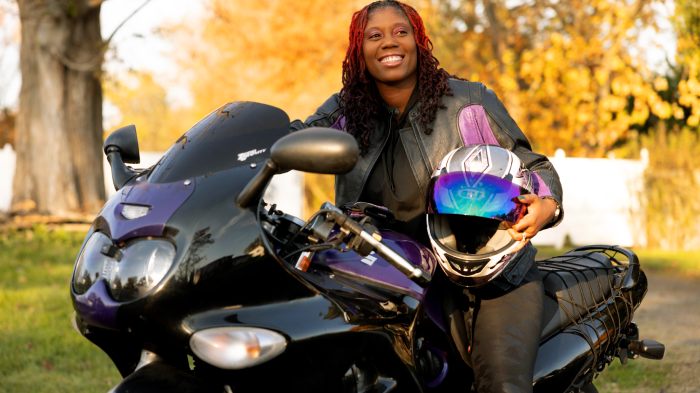 Riding her motorcycle helps the wife and mom relax. Credit: Michael Le Brecht II
Peace of mind
On days when Bratcher-Coleman momentarily doubts if entrepreneurship was the right choice, she quickly reminds herself about the impact she is making and the help available at her fingertips through the Verizon portal. Three words sum up her feelings: Peace of mind.
Verizon Small Business Digital Ready provides on-demand courses, live coaching events, networking, planning aids, and grant opportunities for eligible learners. To sign-up for this free program, visit verizon.com/smallbusinessdigitalready