We are #NotDone.
Christy, Rima and Tami share their thoughts and actions on how we need to step up and step forward for women—now more than ever— as we work towards real, lasting equality.
Full Transparency
Our editorial transparency tool uses blockchain technology to permanently log all changes made to official releases after publication. However, this post is not an official release and therefore not tracked. Visit our learn more for more information.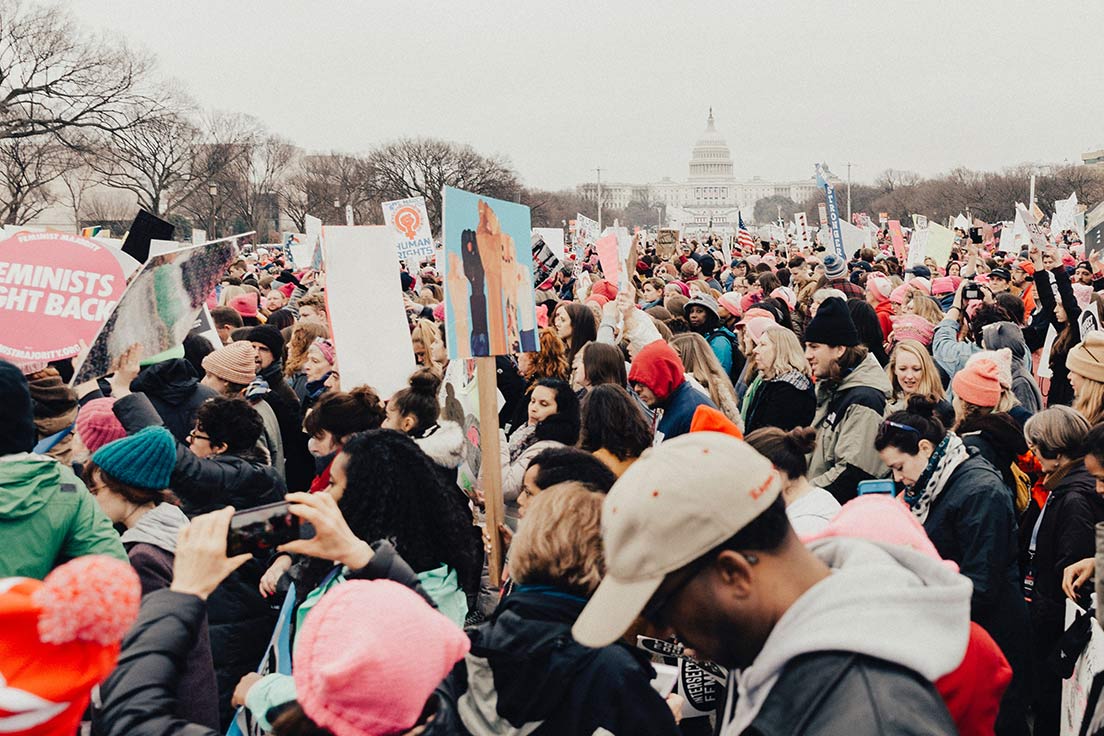 The below letter was co-authored by Christy Pambianchi, Rima Qureshi and Tami Erwin on behalf of the Verizon Sisterhood, a community of fierce and fearless female V Teamers.
865,000. That's how many women dropped out of the U.S. workforce between August and September, four times the rate of men. Since February, close to 5.8 million women have stepped away from their jobs. And for the first time in six years, women are downshifting their careers faster than men.
There is a parallel crisis looming due to COVID-19, one that risks unraveling decades of hard-earned progress and jeopardizing what the future holds for women and girls. When you look at the numbers, it's clear that women have been asked to take one for the team, return home and retire their ambitions instead of receiving the support they need to stay actively employed. This message is all-too-familiar, echoing that of Rosie the Riveter, who stepped up at wartime only to be sidelined after the men came home. Data has shown that when women work, economies grow. Nevertheless, we are still deemed expendable, and our sacrifices are justified, even expected, in times of great challenges and change.
The pandemic has exposed and deepened pre-existing inequities, revealing systemic divisions on the basis of gender and race. From the start of the pandemic, moms became home school teachers and were forced to juggle increased caregiving responsibilities on top of work. Many companies pushed the "have it all" narrative by championing the dream of work-life balance. However, in retrospect, we never achieved that dream pre-pandemic so it's unlikely that working mothers would realize its promise amid a global crisis.
We need women in the workforce. We need them at all levels and across all industries. It's been proven that women are adept in a crisis. We know how to stay agile and focused, no matter the challenges ahead. Despite shouldering much of the economic and social weight of COVID-19, one of the bright spots of 2020 is seeing how female leaders tackle whatever comes their way with decisive action. Numerous articles have highlighted how female-led countries have managed the pandemic better than their male counterparts, proving -yet again -that we belong at the helm of any organization or institution.
What can we do?
While it's important to acknowledge current events, this is not new. It has been our story for centuries. In this truly unprecedented year, now is the time to mobilize and set real solutions in motion. And it starts with business leaders committing their support and action to drive greater equity across programs, behaviors and operations.
At Verizon, flexible working hours, equity in pay and professional development, financial assistance to offset caregiver needs, paid and comprehensive parental leave and allowing women to adjust to part-time status without penalizing their trajectory and benefits are just some of the ways that we are supporting our female colleagues. We continue to remind our peers that there is room for their whole self at work, and the signs of life that we may hear on calls or videos—a baby crying, a dog barking, or an elderly parent asking a question—makes them a stronger contributor and an even greater asset.
But we are not done, far from it. We know career growth is more than a benefits package that acknowledges reality. True equality is how we help women continue to climb the ladder even when they need to take a step back to care for real life. COVID-19 cannot be another hurdle for us to overcome to advance and thrive professionally.
Work-life integration
As a society, we need to change our narrative and policies from the fiction and guilt-induced work-life balance to work-life integration, acknowledging that women's personal and professional lives have merged into a single lane and build real-world solutions with that in mind. We also can't simply pick the low-hanging fruit or do what's most convenient and expect systemic challenges to disappear. Private and public sectors must work together to develop scalable and meaningful protections and legislative action.
Not done
Our crisis response cannot be to sacrifice women's contributions and the future of young girls. Staying silent and still is not an option. We can't ignore the millions of women who are abandoning their dreams at a high cost to themselves and society. And if we don't stand up right now, we risk setting women's rights back by decades, losing an entire generation of contributions at the start of too many promising careers.
There are women and girls out there with the power and potential to transform our future. If they step back, think about the discoveries never made, ideas never shared and innovations left to gather dust.
This year marks the 100th anniversary of the 19th Amendment, protecting women's right to vote. Just this past month, the Nobel Prize in Chemistry was jointly awarded to two women for the first time, recognizing their groundbreaking work in genome editing. Whenever there is a "first" for women — be it politics, business, sports, academics —we should honor and reflect on how far we've traveled. Yet we cannot take our foot off the accelerator when it comes to building a more equitable future. It's our shared responsibility — men and women — to hold ourselves to the highest ideals of equality and commit to driving lasting change. Because when women rise, so does the world.
We encourage you to tune in to the NOT DONE: Women Remaking America documentary on PBS, October 27th at 8 PM ET to hear from fearless and fierce females who refuse to give up on equality because there is no future without women.
The Verizon #Sisterhood
Christy Pambianchi, Executive Vice President and Chief Human Resources Officer, Verizon
Rima Qureshi, Executive Vice President and Chief Strategy Officer, Verizon
Tami Erwin, CEO, Verizon Business
---
MAKERS' 'NOT DONE' is a film by Verizon Media and McGee Media, supported by Verizon's Future Fund, a $5 million commitment to support new and emerging female talent across entertainment and technology.
Related Articles