MAKERS announces October 27 PBS premiere for 'NOT DONE' documentary
America Ferrera, Natalie Portman, Shonda Rhimes and Gloria Steinem among the change-makers featured in the film chronicling the American women's movement
Full Transparency
Our new editorial transparency tool uses blockchain technology to permanently log all changes made to official releases after publication. However, this specific post is not being tracked. Please visit our media contacts page to request more details regarding this post.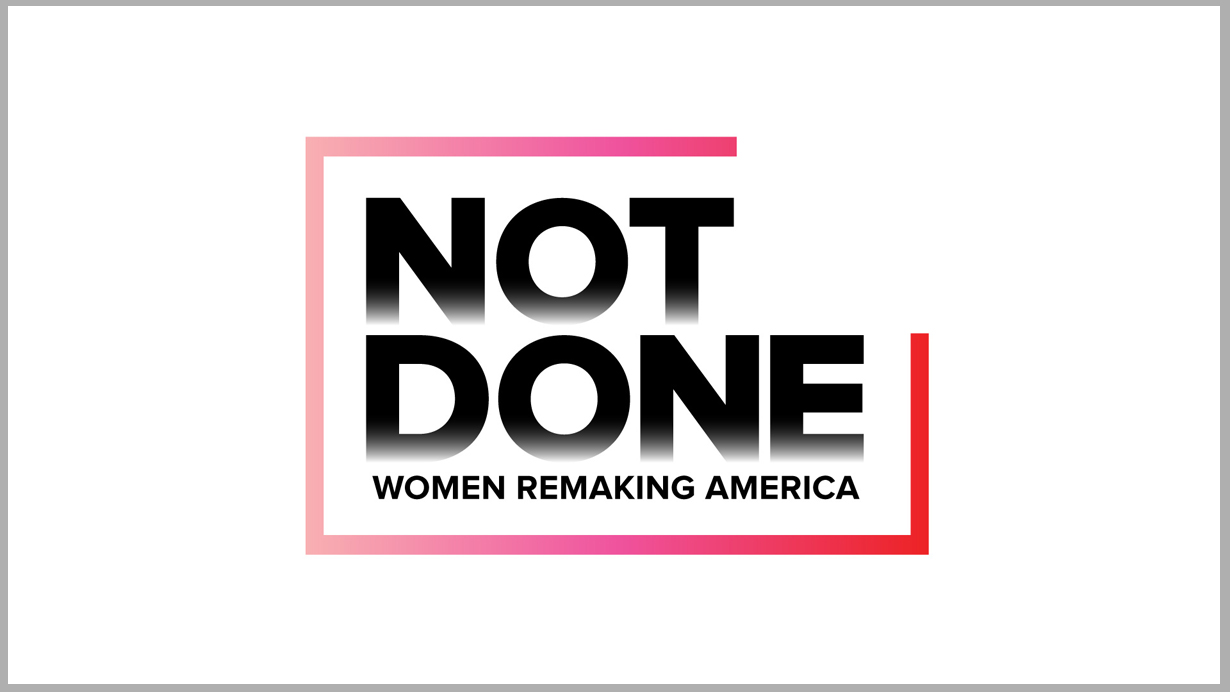 NEW YORK, NY — September 23, 2020 — Today, MAKERS, Verizon Media's brand dedicated to accelerating the women's movement, is announcing the broadcast premiere of NOT DONE: Women Remaking America. The new feature documentary will debut on PBS on October 27 at 8pm ET.1
In conjunction with the announcement today, MAKERS is debuting the official trailer for the hour-long documentary special, NOT DONE, the story of the modern American women's movement, told by the women who are living it.
NOT DONE: Women Remaking America, a MAKERS film by Verizon Media and McGee Media, and proudly supported by P&G, expands upon the critically acclaimed PBS documentary series MAKERS: Women Who Make America. NOT DONE chronicles the seismic eruption of women's organizing from the 2016 election through today, and the intersectional fight for equality that has now gone mainstream. Like the movement it documents, this story is told collectively through the firsthand experiences and narratives of frontline activists, writers, celebrities, artists and politicians who are remaking culture, policy and most radically, our notions about gender. Premiering against the backdrop of an unprecedented pandemic and widespread social upheaval, the film looks back on recent milestones in the women's movement, weaving together a story of major progress with the clear reality that our work is not done.
The documentary will feature conversations, stories, and insights from today's most exceptional female and non-binary voices, including: activist and founder, the 'Me Too' Movement, Tarana Burke; professor and author Brittney Cooper; co-founder, African American Policy Forum Kimberlé Crenshaw; artist and co-founder, Black Lives Matter Global Network, Patrisse Cullors; CAA talent agent and co-founder, TIME'S UP. Maha Dakhil; actress, director, producer and co-founder, TIME'S UP, America Ferrera; political strategist and co-founder, Black Lives Matter Global Network, Alicia Garza; writer Roxane Gay; climate and indigenous rights activist Tokata Iron Eyes; New York Times investigative reporters Jodi Kantor and Megan Twohey; Lawyer and co-founder, TIME'S UP, Robbie Kaplan; co-CEO of Bad Robot Productions and co-founder, TIME'S UP, Katie McGrath; Academy Award-winning actress, director, and co-founder, TIME'S UP, Natalie Portman; Founder and President, Justice for Migrant Women, Monicá Ramírez; writer, executive producer, and co-founder, TIME'S UP, Shonda Rhimes; author and founder, Feminist Camp, Amy Richards; activist and co-chair of The Women's March on Washington, Linda Sarsour; entertainment lawyer and co-founder, TIME'S UP, Nina Shaw; writer and director Joey Soloway; activist and writer Gloria Steinem; journalist Kara Swisher; co-founder and CEO of TIME'S UP, Tina Tchen; writer Jia Tolentino, journalist and author Rebecca Traister; U.S. Representative (IL-14) Lauren Underwood; activist and writer Raquel Willis; and FDNY firefighter Regina Wilson.
Executive produced by Emmy-winning filmmaker and MAKERS founder/executive producer Dyllan McGee, produced by Alexandra Moss and marking the directorial debut of Sara Wolitzky, NOT DONE was created by a primarily female and non-binary crew. Bill Gardner is Executive in Charge for PBS.
Diego Scotti, Chief Marketing Officer, Verizon acts as Executive Producer for NOT DONE. NOT DONE was the first recipient of Verizon's Future Fund, an initiative to support new and emerging female talent across entertainment and technology, which was announced earlier this year.
"I have been awed making this film and looking back at how much has happened in the women's movement since the last election," said Dyllan McGee, MAKERS founder and NOT DONE executive producer. "Especially as we now mourn the passing of a giant like Justice Ruth Bader Ginsburg, I am heartened by the heroic women in this film who carry on her legacy."
"It was a privilege to make this film and capture the extraordinary leaders and change agents featured in it. NOT DONE is a testament to the tenacity and power of women who believe that no one is free until everyone is free," said Sara Wolitzky, director of NOT DONE. "I hope audiences will walk away appreciating this supercharged chapter in feminist history, and also motivated – alongside the unstoppable women on screen – to keep fighting for true equality."
For more information on MAKERS and NOT DONE, visit the NOT DONE website and follow @MAKERSwomen on Twitter, Instagram and Facebook at Facebook.com/MAKERSwomen.
1 The February 2020 announcement of NOT DONE: Women Remaking America noted a June 2020 premiere. The debut was postponed in light of the COVID-19 pandemic.
---