What does academic growth look like
These three schools used resources from Verizon Innovative Learning to level up.
Full Transparency
Our editorial transparency tool uses blockchain technology to permanently log all changes made to official releases after publication. However, this post is not an official release and therefore not tracked. Visit our learn more for more information.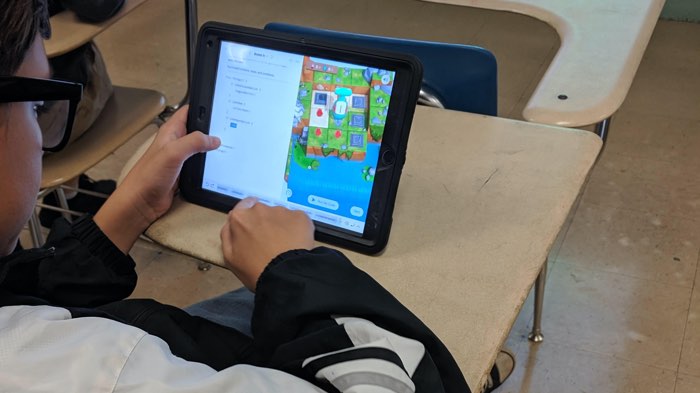 The COVID-19 pandemic kept students out of traditional classrooms this spring, but that unexpected turn of events couldn't diminish the gains that these Verizon Innovative Learning schools have made since becoming partners in the initiative. Designed to address barriers to digital inclusion by providing free technology, data access, a next-gen technology-infused curriculum and professional development, the program works with Title 1 schools—where an average of 84 percent of the students qualify for free or reduced lunch—to prepare them for the digital future.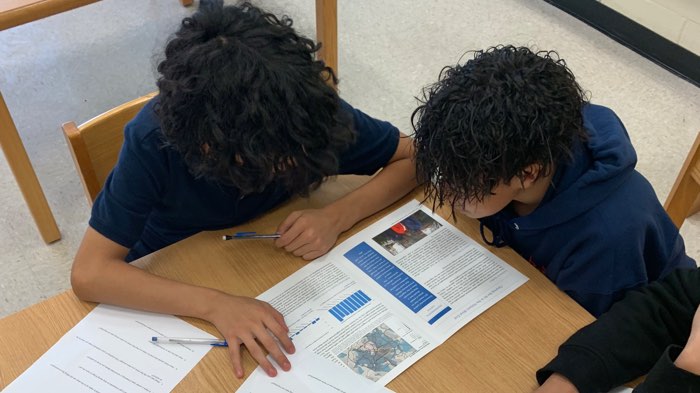 Whitewater Middle School: The comeback kids
Everyone loves a good comeback story, especially when it involves committed educators and students. Six years ago, Whitewater Middle School in Charlotte, North Carolina, ranked in the bottom three of its district's 169 schools when it came to student proficiency and progress. Then the school joined the Verizon Innovative Learning program during the 2016-2017 school year. Under then-principal Beth Thompson's leadership, Whitewater's district-assigned letter grade rose from F to C and it became one of just two Title I schools in the district where students progressed far above average.
Thompson used Verizon resources to provide professional development and coaching for her team of educators and support them as they worked to integrate tech in their classrooms in meaningful ways. The result: lesson plans were more dynamic, teacher-to-student communication skyrocketed and the kids were better equipped to complete their homework. "It's almost as if this light bulb flips on with them," says Verizon Innovative Learning Lab coordinator Nicole Sherrod-Hill. "Kids that we wouldn't expect are highly engaged because of the technology."
Thompson left Whitewater in 2018 to serve as deputy superintendent of academics for the Charlotte-Mecklenburg district and Jessica Savage stepped in as principal. By the end of her first year, grades showed that 51 percent of students were proficient in math—up from 42.9 percent the year before. "That is such a source of pride for the staff," says Savage. "It's like, 'Look at what we did as a community for our kids.'"
Magnet coordinator Laura Thrash agrees. "Using resources Verizon provided resulted in massive growth for kids," says Thrash. "Because of quality resources and training, we are able to change what kids see as possible for themselves, and open up a future to them that they might not have considered."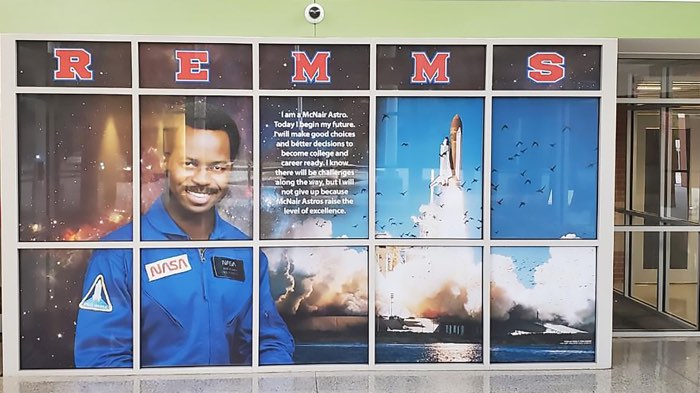 Ronald E. McNair Middle School: Doing the impossible
When Principal John T. Madden Jr. took the lead at Ronald E. McNair Middle School in College Park, Georgia, four years ago, the school ranked 46.1 on Fulton County Schools' scale of 0 to 100. It was the lowest score in the district. "I looked at it as an opportunity," Madden says. "There was nowhere to go but up."
Joining the Verizon Innovative Learning program at the start of the 2015-2016 school year was an important boost for the school. But getting the staff on board was a heavy lift; coach Giovanna Allison says a "culture shift" had to happen. "Part of it was strategically working with teachers who had influence and getting them into a great technology practice," Allison explains. "I knew they would put the word out about how technology changed them."
They also needed to shift student behavior. Madden—the school's fourth principal in seven years—implemented new policies and processes that set the bar high for his 900-plus students. After just a year, McNair's ranking jumped an impressive eight points to 54.1. Then Madden created professional learning communities where teachers established learning targets, modeled good instruction habits, dissected student data and shared strategies, all using the technology provided by Verizon. These efforts led to increases in content mastery and readiness—and a score of 70.5. When Principal Madden reviewed the test results, some of his teachers cried. He told students and staff, "We're working hard. No one can say that your school is failing any more. Take pride in that."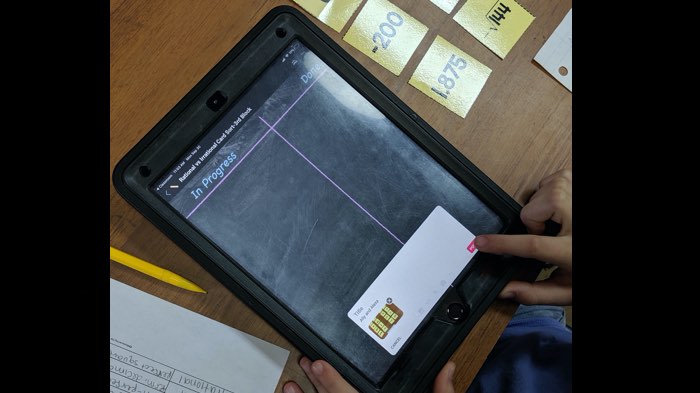 Chilhowee Middle School & Copper Basin High School: Getting personal
Before joining the Verizon Innovative Learning initiative in 2017, Chilhowee Middle School and Copper Basin High School (which houses grades seven through 12) in Benton, Tennessee, had a laptop cart and a small computer lab that was such a hassle to book that some teachers skipped it altogether.
Coach Danielle McClary says that giving every student a device and wireless access was a game-changer. "It's completely changed the trajectory. It's been a catalyst for positive change and academic growth," says McClary. She divides her time between working with 350 students at Chilhowee and another 100 seventh- and eighth-graders at Cooper. She credits the program with helping students complete their assignments and elevating Chilhowee to a "Level Five" school. "This means that across grade levels and subject areas, our students' gross scores grew," McClary recalls with pride. "They performed better than projected."
The devices also made it easier to assess student learning data. At the start of the 2019-2020 school year, teachers launched a "playlist strategy" that offers more personalized learning. Educators use a variety of teaching methods to meet students where they are, including allowing them to go at their own pace, offering small group instruction and creating videos they can replay for help. "We were doing a good job of educating kids before," says McClary. "But when we went from no students having technology to every single child having this tool in their hand, it opened up this whole new experience for everyone."