How 5G coverage is expanding: Understanding C-Band
Learn the possibilities of C-Band, a mid-band spectrum that offers a transformative mix of coverage and performance that will make 5G even more accessible to more customers.
Full Transparency
Our editorial transparency tool uses blockchain technology to permanently log all changes made to official releases after publication. However, this post is not an official release and therefore not tracked. Visit our learn more for more information.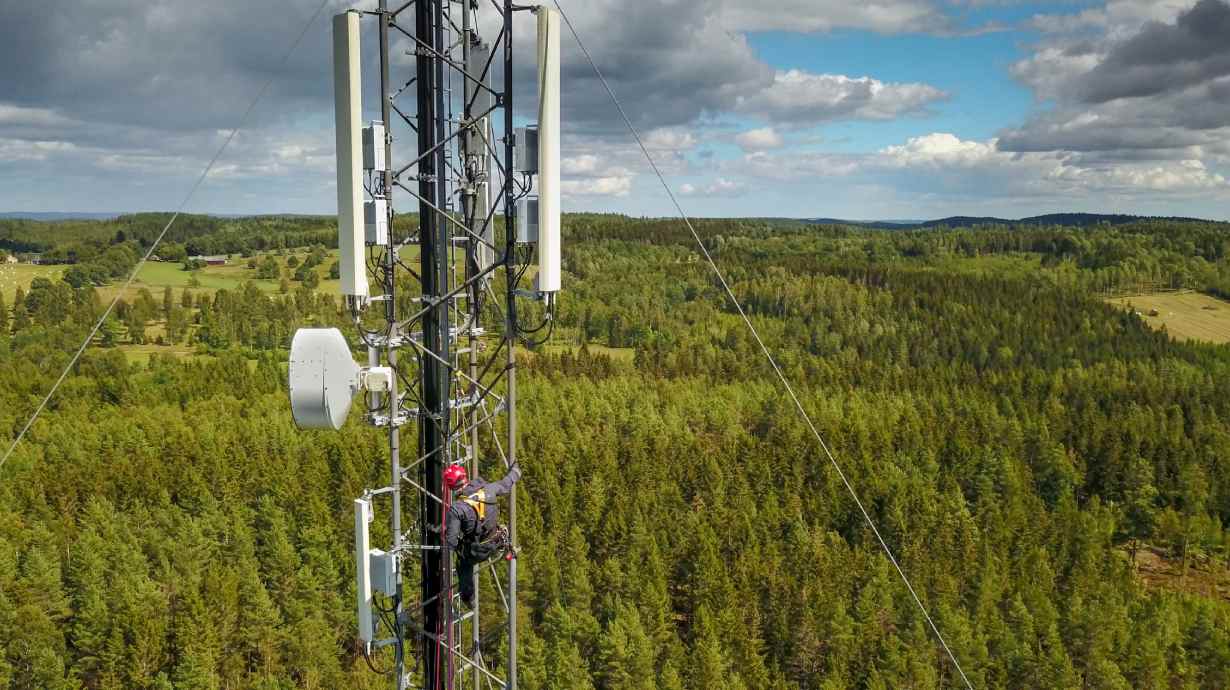 The world of 5G is becoming bigger for customers as carriers expand 5G mobility and broadband services on more spectra.
Thanks to deployment of 5G on the C-Band spectrum, a mid-band spectrum that offers a transformative mix of coverage and performance, consumers across a broader geographic area will have more choices in high-quality 5G service.
C-Band at home
5G using C-Band spectrum is expected to support high-speed broadband internet at home, powering 5G Home and providing additional consumer choices in internet providers. This should provide the bandwidth and low lag needed to support a variety of entertainment, gaming in the cloud and other broadband applications in the home.
C-Band will offer a transformative blend of coverage and performance to power many innovative use cases.
C-Band at work
While living your life at home or on the go as a 5G customer has its benefits, businesses will also have more access to the power of 5G. As more companies leverage advanced 5G technologies, using spectra like C-Band will broaden the availability of innovative possibilities, including workforce productivity, business intelligence, status monitoring and many more, as shown in our 5G use case visualizer.
But what is C-Band?
5G coverage and performance depends on the use of spectra for over-the-air waves. The three key 5G spectrum ranges are low-band, mid-band (including C-Band) and high-band (including millimeter-wave, or mmWave, spectrum).
Each of these spectrum categories has different performance characteristics—much like runners in sprints and distance races. They offer various capacities and speeds, and each spectrum band may be better suited for different use cases:
The low-band spectrum is like a long-distance runner; it covers a lot of ground but it's not as fast as a sprinter. This means it supports broad coverage, but offers less speed and carries less data volume than other frequencies. The impressive ability to cover wide areas is one reason 4G has become foundational for U.S. wireless networks, and has resulted in the ubiquitous use of our mobile devices today. As impressive as marathon runners are, however, there are other athletes with equally impressive abilities

The high-band spectrum, where mmWave spectrum resides, is like a sprinter, with blazing fast speeds. This 5G spectrum band carries much more data and with less lag time, but it has a limited range and does not penetrate buildings or other solid objects like lower bands can. High-band spectrum isn't used in Verizon's 4G network, and its benefits are being rapidly adopted in innovative 5G applications

C-Band, part of the mid-band spectrum, is like a middle-distance runner, able to move faster than a marathoner and cover a wider area than a sprinter. Verizon expects to use C-Band spectrum to reach impressively high speeds, peaking at a gigabit at launch
Building a powerful 5G experience for America
Verizon has invested heavily in providing business customers and consumers the best 5G experience possible, and that's only going to continue.
As the leader in the wireless industry, we have consistently deployed a deep portfolio of strong spectrum holdings with best-in-class technology capabilities. This same focus will continue to position us for growth for years to come.
C-Band spectrum will be a key element of Verizon's expanded 5G Ultra Wideband service. In early 2021, during one of the FCC's largest spectrum auctions, Verizon successfully bid for the lion's share, worth $52.9 billion, of C-Band spectrum licenses, more than doubling our previous mid-band spectrum holdings. The 5G spectrum auction results mean Verizon can now add C-Band to our already robust spectrum portfolio, allowing us eventually to provide Verizon 5G Ultra Wideband service to an additional 250 million customers.
5G Ultra Wideband service using C-Band will make impressive 5G speed more accessible to more people, across a broader geographic area.
Innovative consumers and businesses are realizing the power of 5G and the applications it can enable in this time of rapid digital transformation. With the addition of C-Band spectrum, Verizon 5G Ultra Wideband will provide ultra-fast speeds, low latency and massive capacity for more people and businesses in more places.
Read the latest on Verizon's use of C-Band in 5G.
---
5G Nationwide available in 2,700+ cities on most Verizon 5G devices. 5G Ultra Wideband (UWB) available only in parts of select cities.
Verizon 5G access requires a 5G-capable device. 5G UWB access requires a 5G-capable device with select voice/data and 5G UWB plans.