Where are they now? Students' future goals influenced by immersive STEM program
Five alums reflect on Verizon Innovative Learning experience
Full Transparency
Our editorial transparency tool uses blockchain technology to permanently log all changes made to official releases after publication. However, this post is not an official release and therefore not tracked. Visit our learn more for more information.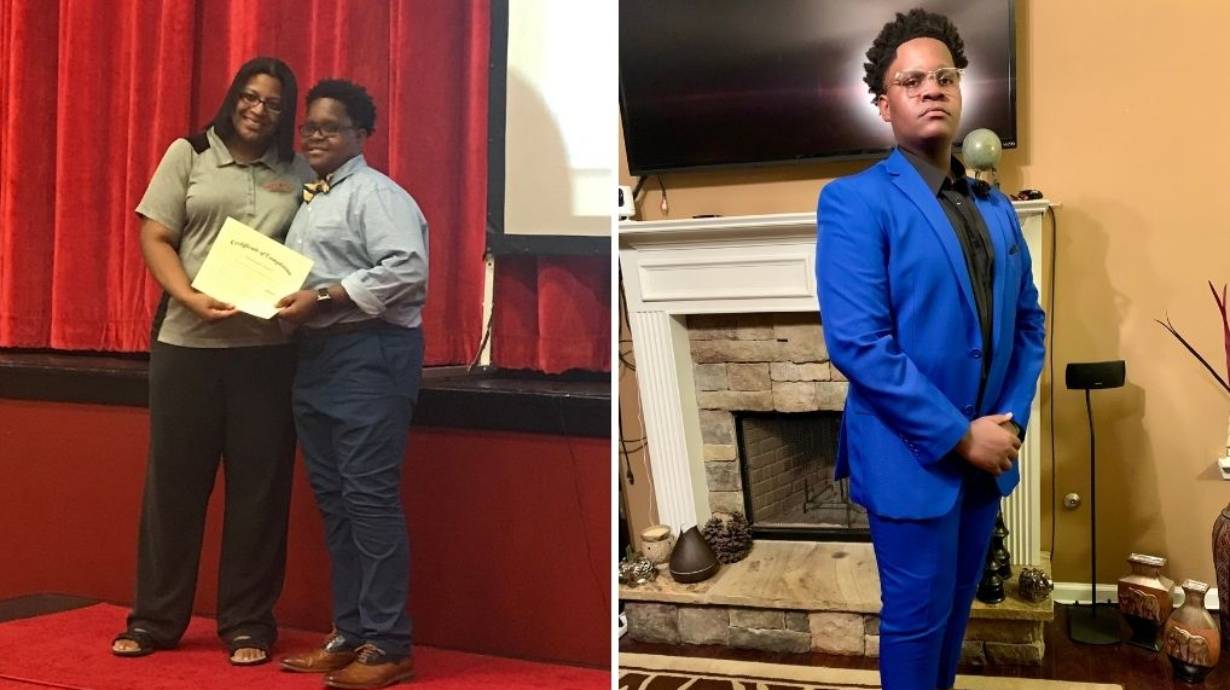 Before participating in Verizon Innovative Learning STEM Achievers, Cerenity Brant struggled through middle school science, squeaking by with a 69% average. After attending the STEM-enriched educational experience, which aims to empower middle school students from under-resourced schools to build STEM and entrepreneurship skills, her mindset changed. "When I did the program, I was like, 'Wow! Science is important. I do need to learn this,'" Cerenity says. She now proudly reports she is a steady A and B student.
Like Cerenity, Joshua Garner assumed he disliked STEM. But attending the Verizon program in middle school was an eye-opener for him; Joshua found that he was no longer intimidated by technology. Perhaps even more importantly, he says he learned the power of collaboration in devising a solution.
A 2021 survey revealed that 85% of students who took part in Verizon Innovative Learning STEM Achievers credited the program with making learning more interesting; the same percentage said they liked the program more than their traditional classroom setting. The summer program is part of Citizen Verizon's plan to help move the world forward for all; it is free and open to middle school students in select areas. (Find details here.)
Five program alums, including Cerenity and Joshua, open up below about how Verizon Innovative Learning STEM Achievers influenced their studies and their goals for the future.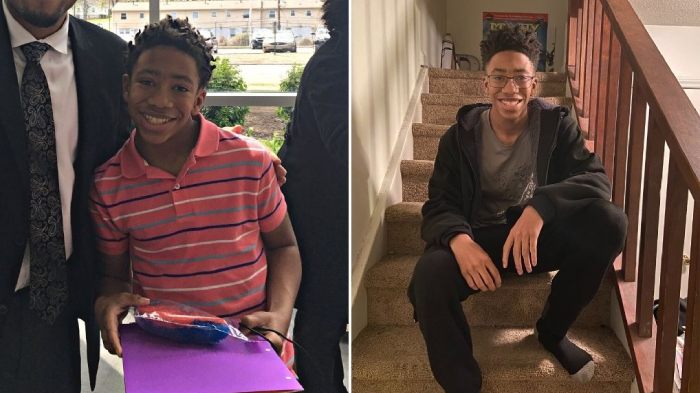 Photos provided by Ricky Richardson.
From sports to STEM
Before participating in the Verizon Innovative Learning program at North Carolina Agricultural & Technical State University, Ricky Richardson was perfectly content cruising in his comfort zone: school and sports. Verizon Innovative Learning STEM Achievers encouraged him to expand his horizons and develop a passion for engineering. "At first, I didn't want to learn anything new, but I discovered an interest in engineering in the program, and I'm trying to find more ways to get into technology," Ricky explains. He later became a mentor in the program himself, learning how rewarding connections with other students can be. "I want them to know I care about them and what they're learning," Ricky says, "because that's what my mentors did for me."
Now a high school sophomore, Ricky is studying various STEM subjects, including drone technology, and plans to attend NC A&T State University for college.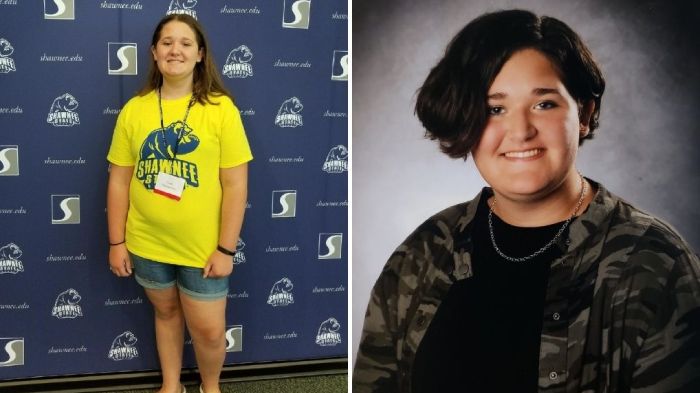 Photos provided by Sarah Throckmorton.
Finding her voice
Sarah Throckmorton has always preferred STEM to the arts, so joining Verizon Innovative Learning's STEM-enrichment opportunity at Shawnee State University in Ohio was a no-brainer. The biggest leap for the aspiring neurologist was making new friends in the program: "I've always been a real shy kid, and being around new people was nerve-racking for me," Sarah says. "It took me half a week to kind of get into the groove, but it got easier as [we] went on." This year, as a sophomore at Valley High, Sarah became a mentor herself. Sarah credits the mentorship program with allowing her to demonstrate her leadership skills, speak up for herself, and advocate for other reserved middle schoolers in the program. "I was in the same spot they were a few years ago," Sarah says. "I tell them, 'You don't have to be in it by yourself; you can find kids with the same interests.'"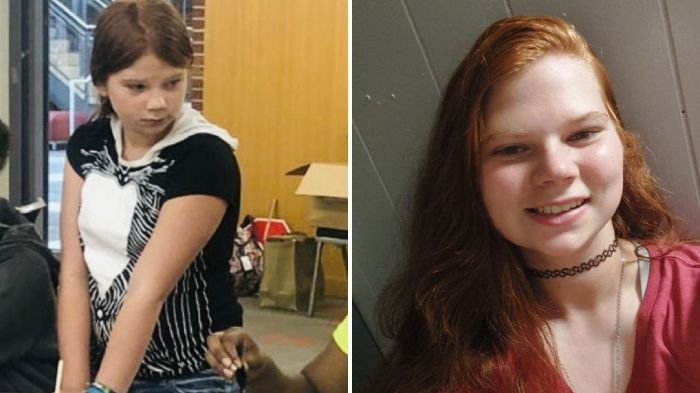 Photos provided by Cerenity Brant.
Newfound confidence
Even though Cerenity Brant describes herself as "book smart," she used to struggle when it came to math and science. "I finished my eighth-grade year barely [passing] science. I didn't feel confident, so I'd forget it," Cerenity says. But after participating in Verizon Innovative Learning STEM Achievers at South Arkansas Community College, Cerenity focused on what she learned in the program — and her grades reflected it: "I wanted to learn all the STEM stuff," she says. Cerenity now earns As and Bs across the board and is determined to attend Texas A&M University to become a traveling veterinarian. In the meantime, she focuses on foundational veterinarian skills by caring for their three dogs, two guinea pigs and three rabbits.
Photos provided by Joshua Garner.
The power of collaboration
As a middle schooler, Joshua Garner dreamed of a post-secondary education at NC A&T State University. To his delight, the top-ranked, historically Black university was a location for Verizon Innovative Learning STEM Achievers. Joshua says participating in the program allowed him to show confidence in his classes and not be intimidated by technology, which was a pivotal realization for him. Reflecting on the interactive sessions and collaborative group work, Joshua says, "[The program] helped me learn the importance of collaborating with other people on projects and putting our ideas together to develop a solution. To get the experience of how things work was amazing." Majoring in supply chain management at NC A&T, Joshua still likes numbers and logistics: "I like the ability of knowing how goods and services are transported from start to end."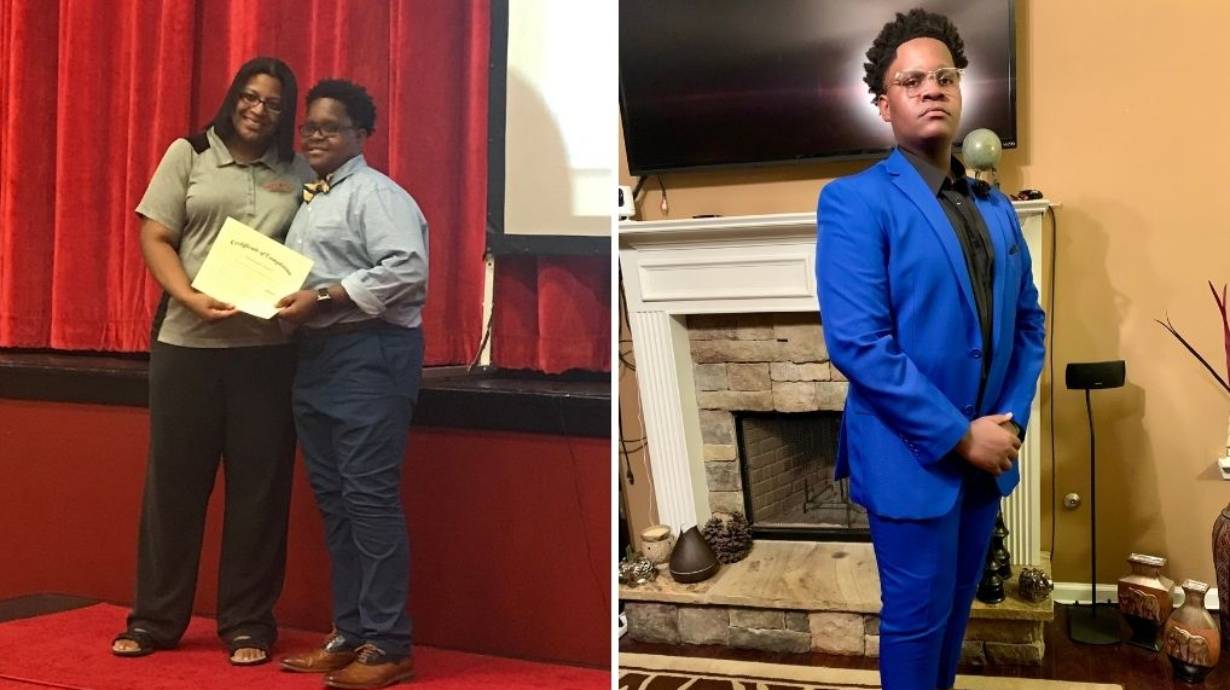 Photos provided by Christopher Floyd.
Combining artistic vision with STEM
Christopher Floyd loves building. He joined Verizon Innovative Learning STEM Achievers at Tuskegee University because he "wanted to make things nobody ever made before," Christopher says. "I wanted my own creations." In the program, Christopher combined his artistic side with his analytical mind to sketch designs and then use a 3D printer to create them. "The program challenged me to open up to new ideas," says Christopher, who is the grandson of a Tuskegee Airmen serviceman.
Seeing his own visions come to life was a game changer for Christopher; his interest in STEM was heightened each week. Now a high school sophomore, Christopher credits his participation in the program with improving his work ethic. He shows up to school focused and ready to participate, he says. This aspiring aerospace engineer or architect has his sights set on an academic scholarship to college.
To find a Verizon Innovative Learning STEM Achievers summer camp near you, click here.