Why 'Disruptive' Students Are a Good Thing
Why 'Disruptive' Students Are a Good Thing
'Disruptive' Is A Good Thing When It Comes To Technology Education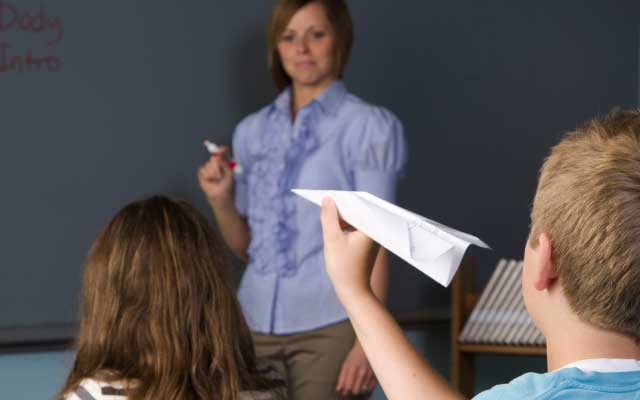 Guest Post by Doug Kaltenbaugh
Doug leads the technology education program at Oakton High School in Fairfax County, VA. In 2013, Oakton High School were recognized for the VTEEA High School Program of the Year.
In technology and engineering education, students must use of the most disruptive innovatives of our time. The Internet has changed the way students research, collaborate, troubleshoot and problem solve for their projects and allows them to be a little 'disruptive' themselves.

Disruptive in a good way, of course. We're talking disruptive innovation!

In my classroom, the idea of a connected and 'disruptive' student is quite welcomed and encouraged. This allows for new ideas and concepts to enter in a way that only the Internet deliver. This is not to say that books are not used or are obsolete, it is just that the connected student has the greatest resource in the history of mankind at their fingertips.

Students taking technology and engineering education courses here at Oakton High School are given real world problems to solve using mathematics, physics and technology. STEM Engineering and STEM research & development Engineering courses are offered as well as Basic technical drawing, architectural drawing, engineering drawing and advanced (CAD) drawing.

Students have the ability to use current releases of Autodesk software, 3D mice, 3D printers as well as capable computers with fast networking and fast Internet speeds.

In our STEM Research & Development course, students design a remote controlled drone on Autodesk Inventor from scratch. About 90% of the parts are then 3D printed and then the airplane is put together.

The students are responsible for all of the aeronautical calculations, design, electronics, mechanical systems, controlsurfaces, center of mass and testing. This type of project prepares them for engineering in college by allowing them to work in groups, revise design, analyze design solutions and most importantly, apply principles of mathematics and physics to solve problems.

If my students want to disrupt today in order to innovate tomorrow, they know they have the green light from me.