Full Transparency
Our editorial transparency tool uses blockchain technology to permanently log all changes made to official releases after publication. However, this post is not an official release and therefore not tracked. Visit our learn more for more information.
More of our content is being permanently logged via blockchain technology starting [10.23.2020].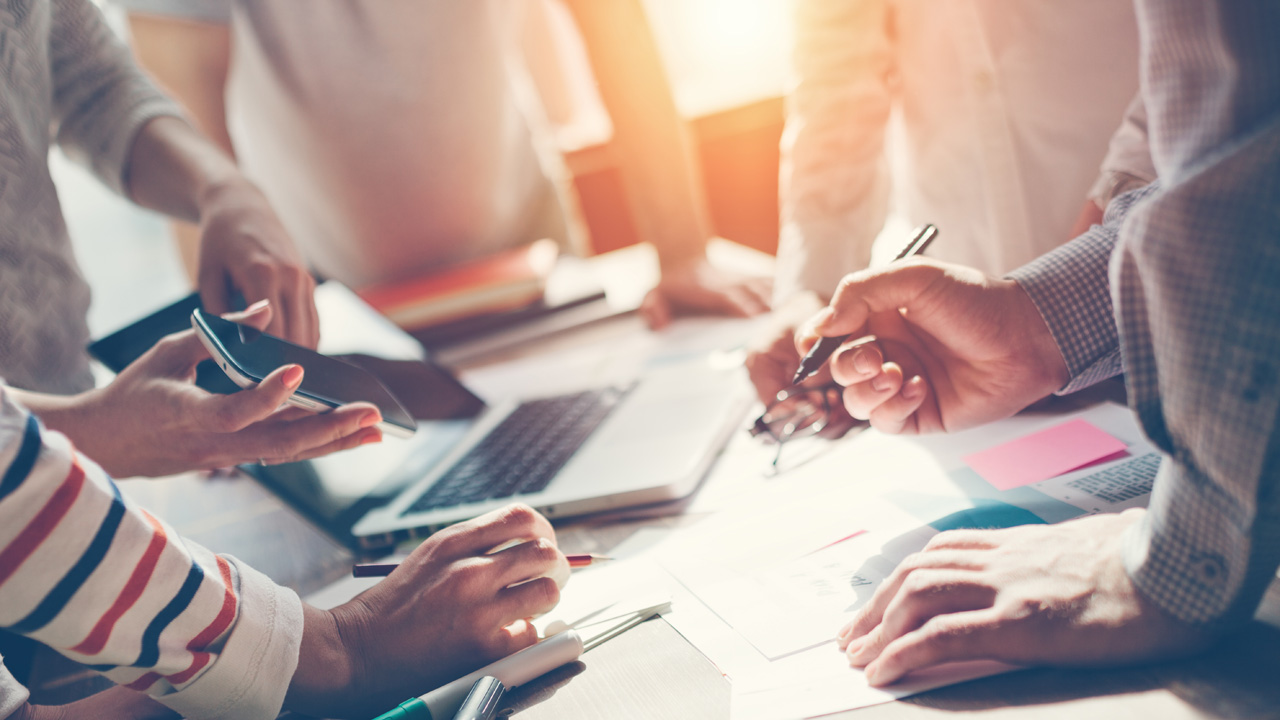 Work as we know it is in a process of dramatic change. The border between work life and personal life is no longer just blurry – it has ceased to have distinction.  Work is increasingly an activity, not a location, with workers seamlessly toggling back and forth between the professional and personal all day long. This is a challenge for 'traditional' business practice – can employers accept the integration? 
What's more, the 9 to 5 is no more. Enterprises are ever more global in nature, needing to manage and service the 24/7 expectations of a global customer base instantaneously, or reap the wrath of the twitter complaint. And the gig economy and portfolio career has transformed the idea of what 'a job' can be forever.
At the 2019 Xynteo Exchange, Verizon is focusing on the Future of Work – and how we can all prepare ourselves for it. We're going to be discussing what the workplace of the future will look like; how education needs to change to support a future-ready workforce; how demographic changes and displacement will reshape the work landscape; and the steps that organisations need to take to realise the potential of a 5G-connected world. It's clear that work has the potential to look very, very different in the very near future – and not just white collar work, but also blue collar, as machines change the nature of manual work. It's also clear that we will all need to rethink the relationship between employers and employees, business and society, to make the future of work a success.
So what are some of the factors likely to shape the future workplace?
Technology transformation
A first point to consider is how much, and how quickly the technological changes we broadly associate with the '4th industrial revolution' – 5G networks, big data, AI, internet of things, automation, digital platforms – are transforming the way we live and work. Technology is increasingly the enabler that drives lifestyle – and workstyle - choices.
The industrial age – where the competitive advantage of a company was primarily built on scale, ownership and concentration – is being rapidly replaced by the networked society, where people are using connectivity as the starting point for new ways of innovating, collaborating and socializing. This will have an obvious impact on our working lives – every industrial revolution has caused seismic changes in how people 'do' things. But every revolution also creates new opportunities.
Such is the nature of transformation in any era – as technology advances, economic productivity, employment and the social environment always evolve too. This is as true today as it was at the beginning of the industrial age 200 years ago. Let's think about people leaving the countryside for the cities in the industrial revolution, and now formerly desk-based workers leaving the cities as mobile working becomes the norm!  And let's also not forget the additional consideration of multiplier effects, whereby each new high-tech job in a metropolitan area may actually create five additional jobs outside the high-tech industry.
Expectation shift
We then need to think about how far expectations of what work "should be" have shifted in just a couple of generations. Our grandparents had a job for life, with clearly defined parameters and opportunities, sometimes a uniform, a clocking on- and off-time, and a set of rules as to how the workplace should function. The incoming generation of employees is entering a world where none of this holds true.
What's more, today's world of work is one seated in an economy in turmoil, where technology is transforming opportunity every day, and no one really knows what tomorrow's jobs will be, or where they will be found. We've also moved beyond the baby boomer generation; today's employees have clear ideas about what they want to be, how they want to work, and a world experience that is dramatically different from that of their future bosses. Perhaps this is why there is an upswing in interest in the connection between work and society – increasingly, social responsibility is just as attractive to a potential employee as a pension or healthcare. It's about looking at the bigger picture, rather than just today.
Future employees are also used to global, 24 hours a day, seamless and transparent interaction; they are used to collaboration when and where they want; technology is an integral element of their life, and they expect the same level of information availability and transparency in the workplace as in their private lives. There is an expectation of collaboration on their own terms, in their own time, with transparency, immediacy, and of information sharing - but one to many rather than one to one.
It's also clear that the Internet has led to a global democratization of the employment market; education does not readily equip candidates for emerging opportunities, and work is no longer found in the same town, country or even continent. And you're not just competing for a role with an unknown on the other side of the world – consider the machines! Artificial intelligence and machine learning is transforming the work landscape, making some roles likely to disappear forever, as they have done in previous revolutions. Let's think about mechanical manufacturing and agricultural advances. When was the last scythe used commercially in US or UK agriculture?
This has enormous implications for how we can prepare workers to work. We need to look at how we educate our children – are we giving them the skills the future of work will need? We know there is a major focus on technology skills all around the globe – but what about the softer skills? Verizon's own CEO has emphasised the importance of these in the future business landscape.
We also need to look at continuous learning – whether upskilling, or reskilling, as the landscape of work changes. Transferrable skills look set to be increasingly important, as will creativity, and a flexibility of approach to make the most of opportunity. People are the most important asset of any business, and people still want to deal with people, and even more so as technological development increases speed.
And we also need to reassess our recruitment pool. If business is in the cloud, and collaboration is virtual, do we need our employees to be in the same location? What skills do we actually need? Where can we find those people with the intellectual curiosity to adapt to the future?
The workplace
Finally, if work is an activity, not a location, we need to consider if 'the office' needs to exist at all – or certainly the office as it exists today. With hot desking, colocation and mobile working now the norm, we're already seeing dramatic changes in how employers view office space. The office is in many cases already more of a collaboration space than a defined location, a place where people meet as opposed to a place where people sit at a designated desk. We can only expect that this trend will continue, and if so, will lead to a radical re-examination of whether or not an 'office' is part of the future world of work.
The challenge is, if you dissolve the office, what does this mean for society as a whole? 'The office' is at the centre of societal construction today – roads lead there, people travel there, service industries from food to parking to dry cleaning grow around it. In the future of work, we have to ask if outsourcing, out-tasking and gigging will become the norm, as organizations seek cost efficiencies and look to different ways of reaching their customers. And if this is the case, do we still need an office environment with four walls, or can you harness people power from wherever they are? And if you explode the office, is this the end of the traditional support careers of today - facilities management, the IT department, HR, legal?
And what will happen to business parks, city centres, transport infrastructures, support services, in the city of the future? It's worth remembering that people are social animals and, until technology arrives at the point where face to face interaction is indistinguishable from interaction via technology, business will potentially be less rich.
There are serious questions about who will enforce any regulations that may define the enterprise of the future. If the enterprise moves to an open model, will a closed Government model be able to keep up – or have any influence? Are all continents equal – who is best placed to enable the new work in terms of openness of ideas? Will the leading 'governors' of today be able to hold sway in the brave new world of the future?
This all opens up opportunities for the corporate identity, but also has significant implications in terms of how to engage with stakeholders, and how to construct a corporate identity. Trust is key – trust systems will enable the construction of business ecosystems that will enable the next generation work environment. But we also need to consider other constructs - what about privacy? It may not be required by the young, but should it be enforced on their behalf? Is privacy a prerequisite for corporate collaboration?
The future
So what does this mean for the future of work? At Verizon, we think that the most successful companies will have to recognize the changes that technology, demographics, economics and society are creating, so that they can re-engineer themselves for the future. The most successful workers will be mindful of the opportunities, and also restrictions, inherent in the business world, and will find ways of tailoring the opportunities offered by technology to maximize their professional performance, but also to ensure work-life balance and "manage their lives." What we're also clear on is that work as we know it will continue to evolve.
But most importantly, people will still want to deal with people (they trust). Technology is an enabler rather than a solution, certainly for now. We will continue to innovate and push the boundaries of technological possibilities in the service of our own business, and that of our customers. But we will also continue to put our people, and our customers, front and centre of everything we do, now and in the future.
The future world of work is exciting. I can't wait to see what happens next.
For related media inquiries, please contact story.inquiry@one.verizon.com