Yeah...It's True...These Movies Were This Month's New Releases 20 Years Ago!
Yeah...It's True...These Movies Were This Month's New Releases 20 Years Ago!
"All righty then!" -- Ace Ventura, Pet Detective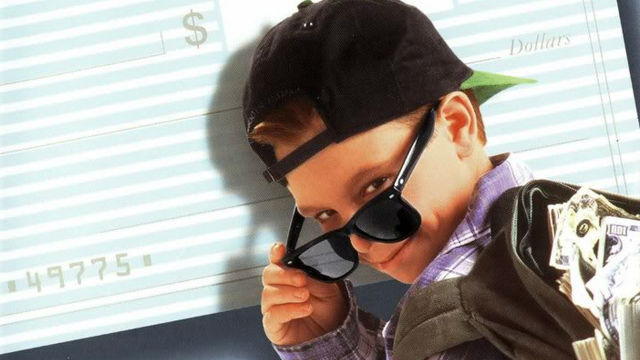 The other day, in the midst of browsing the On Demand new releases section at home, I began to ponder what the selections would have looked like 20 years ago? What would it be like if I jumped in my time machine with my set top box and booked it back 1994 when Blockbuster was the only place to get your new releases fix.
So I grabbed my L.A. Gears and hit the time travel throughway aka I summoned the wisdom of the interwebz. Here's what I found...
WARNING: Continued reading of this post may remind you that you're older than you thought…. my apologies in advance.
Well, welcome to twenty years ago. It's 1994 and that's a killer turtleneck you've got on!
I've got my set top box all hooked up this fancy TV with a built in VHS player, so let's check out this month's new releases. *click*
 
Hmmm…this looks like a good one…
ACE VENTURA: PET DETECTIVE
Description: He's the best there is, in fact, he's the only one there is! He's Ace Ventura Pet Detective. Jim Carrey is on the case to find the Miami Dolphins' missing mascot and quarterback Dan Marino. He goes eyeball to eyeball with a man-eating shark, stakes out the Miami Dolphins and woos and wows the ladies. Whether he's undercover, under fire or underwater, he always gets his man - or beast. RENT IT

Shaq jersey? Check. Air Pennies? Check.
BLUE CHIPS
Description: Championship-winning coach Pete Bell (Nick Nolte) runs the cleanest program in collegiate basketball. But when he finds himself on the brink of his first losing season, Bell decides he must make a risky trade to protect his job: under-the-table dollars for talent. Betraying his conscience and the trust of his ex-wife (Mary McDonnell), bell signs the nation's "blue chips": a farmboy forward (Matt Nover), a playmaking guard from the projects (Anfernee "Penny" Hardaway), and Neon Bodeaux (1993 NBA rookie of the year Shaquille O'Neal), a 7-foot slam-dunking phenom from the bayou. Now Bell has the best team money can buy... but is he prepared to pay the price? RENT IT
 
CHHAAAAAA CHING!!!!!!
BLANK CHECK
Description: A boy receives a blank check for payment from a crook who ran over his bike. He fills it in for a million bucks and spends the money like there's no tomorrow. Now the FBI and the bad guys are after the loot too! Stars Brian Bonsall, Karen Duffy. RENT IT

WOO HOO! Mid-90s sequels!
Again, apologies if this blast to the past has been a sobering reminder of how much time has gone by since you were rocking to Ace of Base and renting these flicks on VHS. The good news is we can score these 1994 favorites on FiOS On Demand anytime sans the bowl cuts and Hanson posters.
Enjoy!