Your Next Career Stop? Our Boston Destination Store.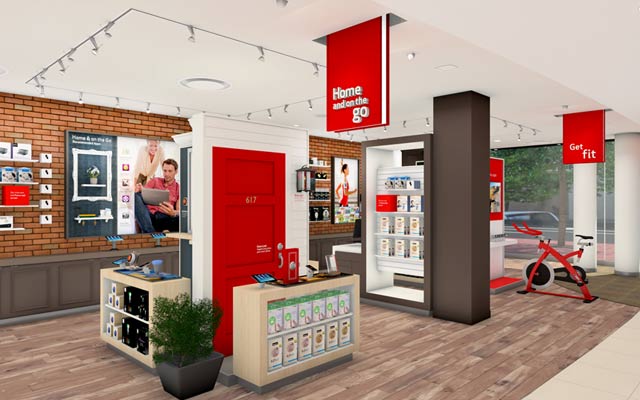 Who said a job was all work and no play?  When you're on the Verizon team at one of our Destination Stores, you're having just as much fun as our customers are.
Picture yourself trying on the latest wearable technology, designing and printing a personalized phone case, or even mixing and posting your own track from a DJ booth. Yes, a DJ booth at work.
If you're anything like us, then you're excited by how technology can make people's lives easier. It's that type of excitement that we try to bring to our retail team and, ultimately, our customers.
We're bringing that excitement to Boston's Boylston Street, where Verizon's Destination store is expected to open in mid-to-late March. It's the first of its kind to open on the East Coast, so it's kind of a big deal.
Naturally, we want you to check out the store. But, we also want you to know that we're hiring retail sales representatives. Before searching for jobs, here are some things you need to know:
The in-store experience. The 8,000-square-foot store has six distinct Lifestyle Zones (each depicting ways technology can enhance the home, office or on-the-go) and a dedicated Wireless Workshop training space where education specialists lead free informational classes.
The team vibe. You can expect to work alongside tech enthusiasts, who are outgoing and quick to offer mentorship along the way.
Location is everything. The store is close to Fenway Park, so you can catch the Red Sox after work. It's also close to Copley Square and the Boston Marathon finish line. The store location will be: 745 Boylston Street, Boston, Mass., 02116.