The Fourth Industrial Revolution
We are on the cusp of a technological revolution that will fundamentally change how we live, work and play. The Fourth Industrial Revolution is blurring the lines between physical and digital. Everything that can be connected will be. Some call it the "Cyber Physical" era, building on such technologies as artificial intelligence, autonomous cars, robotics and biotechnology to prime a fresh wave of innovation … all of it enabled by the low latency, stupendous speeds, and continuous connectivity of next-generation wireless technology. And, while we can't predict how or when all of these trends will achieve critical mass, our response must be integrated, comprehensive and involving all stakeholders.
The widely varying technologies of the Fourth Industrial Revolution are still being created while some are starting to take shape. What they have in common is this: All of them have the power to reshape entire industries, and all of them are still new enough to be shaped for the greater good of society.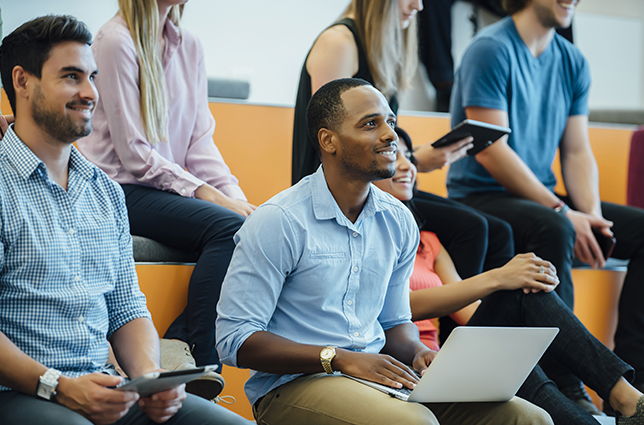 Toward this end, Verizon will bring together the right people across private and public organizations for real dialogue about how these transformative technologies will influence the lives of people across socio-economic and geographic categories.
Together, we will develop the ideas and partnerships needed to help our country – and our world – move forward in a sustainable way and thrive in the new digital economy.
We are driving visionary and actionable conversations around how technology, industry and society are converging while providing insight into the promise and potential pitfalls.
Join us as we discuss what the Fourth Industrial Revolution means for: 
The economy
The workforce 
The education system
Our customer base
The future of companies of all sizes and sectors The equality of opportunity for women, minorities, and the economically disadvantaged
Health care
National security
The future of climate change, and the protection of our shared natural environment
Questions? Comments? 
Would you like to contribute to the conversation? Please reach out to us at story.inquiry@one.verizon.com and please be sure to include "4IR" in the subject line.