Animals are inspiring drone development
Animals and insects are inspiring the new flying and swimming machines.
Full Transparency
Our editorial transparency tool uses blockchain technology to permanently log all changes made to official releases after publication. However, this post is not an official release and therefore not tracked. Visit our learn more for more information.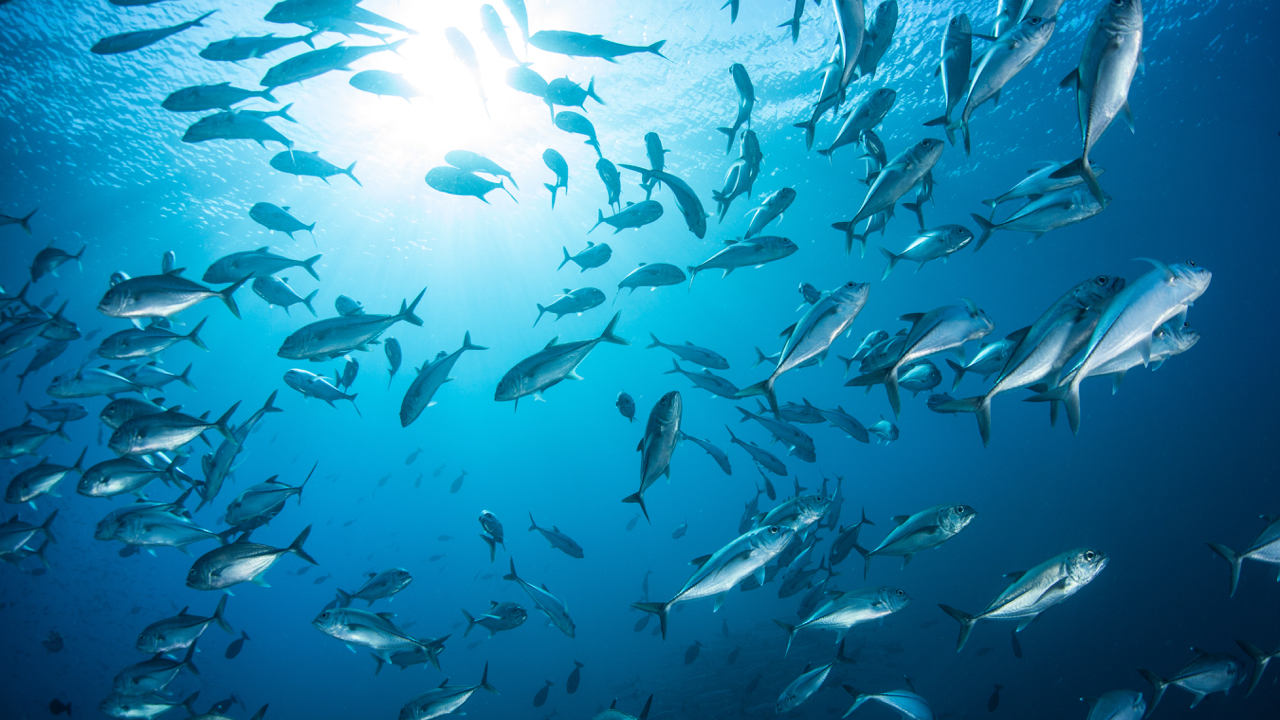 Parents try to do everything in their power to make their children happy. But Simeon Pieterkosky's eight-year-old daughter had a big request for her father: Use all his experience as a robotic engineer to "save the seas."
How does a person who's spent a good portion of his career as an animatronics designer help one of the planet's most precious resources? He builds an underwater drone to monitor the health of sea life. Over two years, Pieterkosky developed Nammu, a drone that looks, swims and acts like a real fish in order to collect data without disturbing the natural ecosystem.
"The fish addresses a lot of problems," says Pieterkosky, co-founder and chief visionary officer of Aquaai. The company uses lifelike drones to help aquaculture farmers track their schools of fish. "There are less parts. It's more flexible – you can put it anywhere. The whole idea of a box robot with wheels is no longer feasible. Drones are evolving."
Today, many drone developers are taking cues from biomimicry, bringing animal and insect characteristics to machines that often look like tiny helicopters or Roombas. Scientists have studied a menagerie of flying and swimming creatures to propel advances in drone technology.
Roboticists at Yale University adapted bird claws into drones that can perch or rest while still capturing data. Researchers at Caltech and University of Illinois collaborated to create drones with bat-like wings, potentially leading to more energy-efficient vehicles. Scientists at the University of Washington recently got a grant from the Office of Naval Research to further study animal features that can benefit autonomous vehicles.
"There's so much you can borrow from the natural world, it doesn't make sense not to do that," says Alexander Harmsen, CEO and co-founder of Iris Automation, an artificial intelligence and safety avionics company building collision-avoidance systems for autonomous vehicles.
Iris Automation's developers studied mosquitos while designing the company's software, noting those insects use optical flow to help them avoid collisions – a capability critical to both drones and aircrafts.
"Mosquitos are looking at how individual points around them move," says Harmsen. "If it moves faster, it's closer. If it's slower, it's further away. When a mosquito looks at the world, everything is moving, but some things are slower than others, and they think, 'That's a path I can go toward.'"
University of Cincinnati assistant professor Dieter Vanderelst transferred his interest in bat hearing to help create a drone that uses sound as a navigational aid, a benefit if the vehicle's line of sight is obscured by debris or darkness. Vanderelst, who works in several departments at the school, including biology and engineering, says both the natural and mechanical worlds see benefits from the animal-inspired drones.
"Something what's very exciting for me is the feedback from these systems," Vanderelst explains. "We've learned quite a lot about problems that animals face and how they solve them. So, this is not a one-way street. There's a constant back and forth."
While some animal-inspired drones are being designed to create efficiencies for commercial or military use, others have potential benefits for the natural world. Aquaai's fish can be put into action around the globe, sending back data after coastal floods, helping to monitor water pollution and aiding in the fight against illegal fishing.
"We're working with a Norwegian sustainable fish farm that provides Whole Foods with salmon," explains Aquaai co-founder and CEO Liane Thompson. "By having those eyes below the surface, farmers are very attuned to what fish behavior and patterns are like. The fish are very sensitive and the fact that our fish can swim like one of them, they adopt it readily. That makes the data much more precise."
And what does Pieterkosky's daughter, now a teenager, think of his invention to save the sea?
"You put in a lot of hours to do good in the world. It's a tough situation," Pieterkosky says. "But last year, my daughter came up to me and said, 'I know you made a lot of sacrifices, but I just want to say that I'm super proud of you.' It was the best moment I've ever had."
For more information, see:
Engineers build robot drones to mimic bats