Artificial influencers get real
Several CGI characters have loyal followings – even if they don't actually exist
Full Transparency
Our editorial transparency tool uses blockchain technology to permanently log all changes made to official releases after publication. However, this post is not an official release and therefore not tracked. Visit our learn more for more information.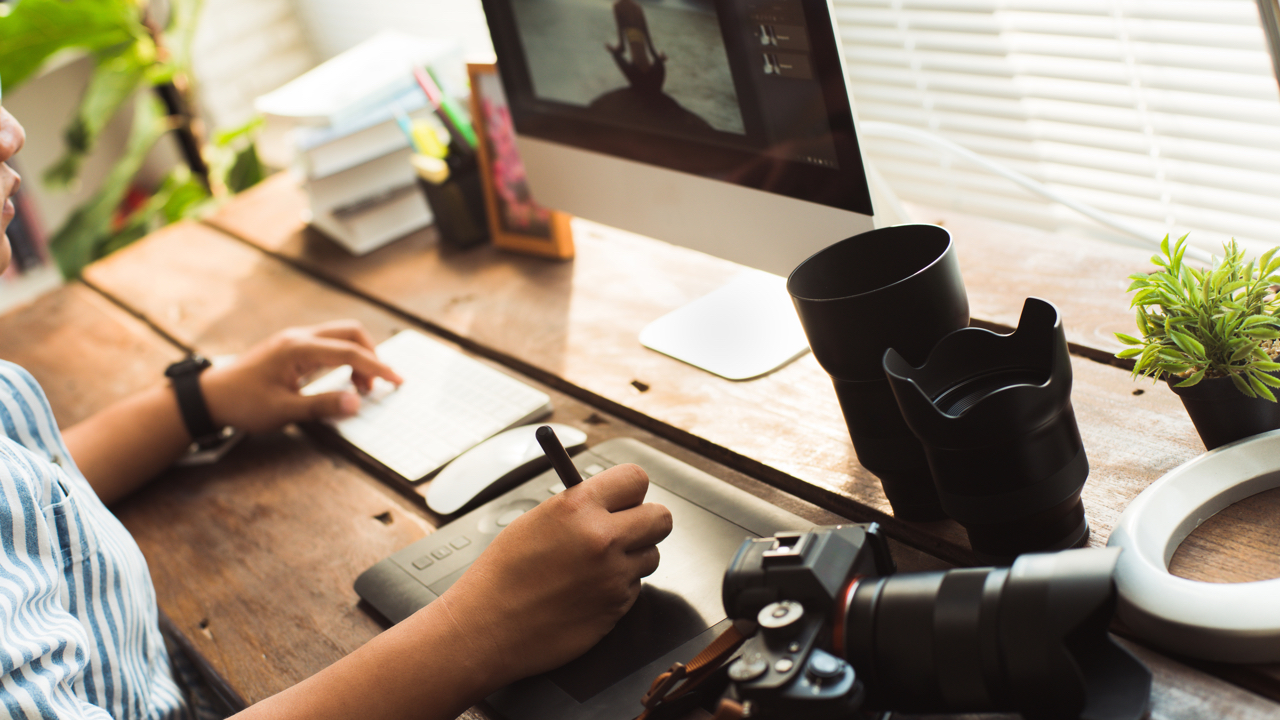 A lot of people want to know who Lil Miquela really is. The freckled, 19-year-old California model and Instagram influencer champions causes such as Black Lives Matter and the Innocence Project and promotes brands like Coach and Prada to 1.5 million followers. The better question may be "What is she?" She's a digitally created character, not a real person.
Brud, an LA-based technology startup, designs Lil Miquela's CGI-generated selfies that show off her slender physique and perfect blunt bangs. The company also scripts her thoughts and makes deals that impact her favorite product suggestions.
While Lil Miquela's Instagram posts have vaguely teased followers about her identity, many remain confused. That's understandable, since her captions often blur the line. A post shortly after her "reveal" as a CGI character had the caption "I'm trying to realize my truth, I'm trying to learn my fiction."
Several fictional Instagram influencers are quickly amassing followers. Marketing experts worry about the ethics behind these realistic digital characters promoting products.
Brands and their marketing teams have created numerous fictional characters over the years, like Tony the Tiger and Ronald McDonald. But virtual influencers aren't quite so obvious. Fashion photographer Cameron-James Wilson – the creator of Shudu, another notable virtual influencer – describes her as a "digital supermodel." Lil Miquela and Shudu are just two of several fictional Instagram influencers –including Bermuda and Blawko – quickly amassing followers.
Marketing experts worry about the ethics behind these realistic digital characters promoting products. Trust is a delicate thing even when it's human influencers making claims that a certain lipstick never smears, or a weight loss pill does the trick. Most consumers understand that influencers will promote a lipstick in exchange for a paycheck, or may have a surgical procedure to really thank for their toned body. But when an influencer doesn't even have human lips or hips, can any of his or her advice be trusted?
"One problem that arises with human influencers is that people recognize when they're willing to sell their trust," said Matt Baglia, co-founder and CEO of text marketing company SlickText.
Human influencers have partnered with every brand from the National Pork Board to Prada. When they do, the Federal Trade Commission dictates they disclose the partnership, usually with hashtags like #ad or #sponsored.
Lil Miquela recently teamed up with dating app Tinder to encourage people to vote in the recent midterm elections, which she disclosed with the hashtag #TinderPartner. The disclosure is meant to maintain truth in advertising standards, but some might look at Lil Miquela's post and question its authentic nature since she certainly could not vote. If the use of digital advertisers continues to grow and they become even more lifelike, the FTC may have to come up with a new category of disclosure statements, such as #RealPerson, said Gil Eyal, the CEO and co-founder of influencer analytics tracker HYPR Brands.
"Many digital influencer photos don't look that real, and probably aren't misleading a lot of people," he said. "But from an ethics perspective, I think if you're making claims like, 'I love this brand!' you should have a clear disclosure."
From an ethics perspective, I think if you're making claims like, 'I love this brand!' you should have a clear disclosure.
– Gil Eyal, CEO and co-founder of HYPR Brands
Brands who partner with digital influencers should also be thinking about the ethical implications of promoting a literally unattainable representation of beauty, Eyal added.
Marketing experts like Baglia and Eyal agree that if there is a next thing in the world of digital advertising, it would be something more sophisticated and interactive than a CGI image.
"Marketing automation has given us so many interactions that people assume are bots, or digital channels where we [now expect] we're having an exchange that isn't with another actual person," said Baglia. "It makes sense that digital advertising grew from that, and digital influencers might work in the short term."
In the long term, though, potential consumers have to trust that what an influencer is selling them is the truth, and that's one thing digital influencer creators may not be able to manufacture – at least until the graphics get better.
For additional resources, please visit the following:
Lil Miquela's Instagram account
For related media inquiries, please contact story.inquiry@one.verizon.com
For more on the Fourth Industrial Revolution, please visit this page.