How augmented reality is changing the way we shop
AR and VR apps allow you to try on products like never before
Full Transparency
Our editorial transparency tool uses blockchain technology to permanently log all changes made to official releases after publication. However, this post is not an official release and therefore not tracked. Visit our learn more for more information.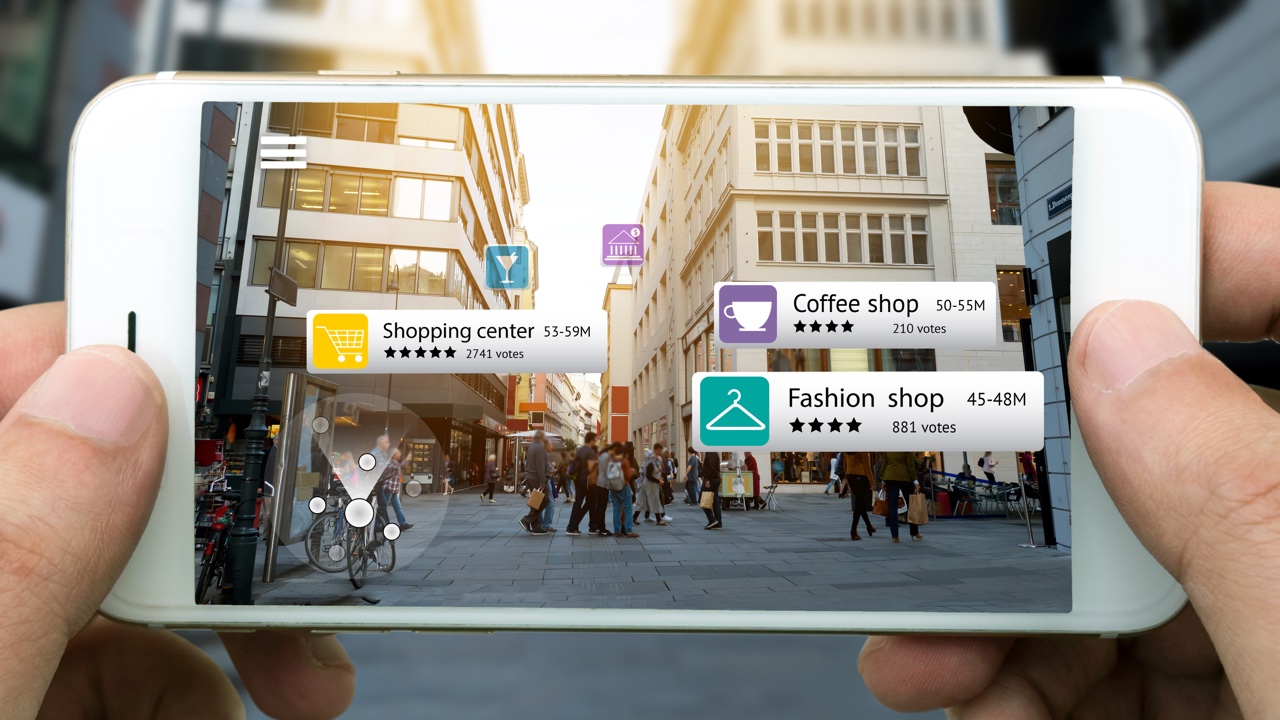 Furniture shopping can be arduous and overwhelming. Which couch will look best against the color on the wall? Buying new makeup can be unexpectedly time consuming when you're trying to find the perfect look that will go with an infinite amount of clothing combinations.
We're now in the holiday season; the most frantic shopping time of the year. To help avoid mistakes you may have to live with for months or even decades, augmented reality (AR) apps are quickly becoming a retail trend. These programs have the potential to change the way we shop, allowing us to try on products that were previously difficult or impossible to test-run, such as lipstick and bookcases.
Some of the uses for AR give you a reason to avoid the crowds at the mall; other ones give you new reasons to check out the local store.
For example, Ikea introduced the augmented reality app Ikea Space, which scans a space with the phone's camera and enables the user to drag furniture, picked from a digital catalog, into the room they're standing in.
"With AR you can explore a lot of options that are available," explains Dr. Seung Hwan Lee, an Associate Professor at Ryerson University who studies VR and AR technology. "AR and VR expand the potential of what customers can see and experience in a confined space."
With the experiences that retailers can provide, people are now [visiting stores] to try out AR.
Dr. Seung Hwan Lee, Associate Professor at Ryerson University
Interior designers have long given photoshopped layouts to clients to help in their decision-making process. Augmented reality apps take that process to the next level. The ability to visualize what a product will look like, paired with AR's interactive capabilities, is a powerful tool, allowing customers to acquaint themselves with a product before they buy. Plus, the novelty of AR apps inspires some people to try out the latest tech and shop a little more.
In addition to Ikea, other home decor brands are latching onto augmented reality. Amikasa's 3D Floor Planner enables its users to mix and match choices from different brands as they add new chairs, lamps and other pieces of virtual decor to their homes. Tap Painter changes wall colors with a tap of its app, allowing users to consider a new look without any need for tacking up paint strips.
These AR and VR retail apps aren't just for at-home use. They can bring people into stores, where stations are set up to facilitate AR experiences. For example, Modiface, an AR beauty app that was recently acquired by L'Oreal, boasts a smart mirror that allows customers to digitally try on makeup at the beauty counter without lifting a makeup brush.
"The stores are battling the online market – people don't necessarily feel like they have to go inside the shops anymore," said Lee. "But with the experiences that retailers can provide, people are now getting in there to try out AR."
Although AR applications are still in an early phase, the apps will soon will become more prevalent and, as a result, more innate for shoppers to use. The acceptance and adoption of AR depends on "retailers and consumers working together to make this technology work for them," said Lee. "Retailers will have to provide more opportunities for consumers to use AR. We're still at the stage where consumers are trying things out rather than going to the store on purpose to use this technology," he added.
Lee notes that consumers also have to be more open to the new capabilities. Yet, if given the chance, AR can provide significant benefits for customers.
"With more exposure and opportunities to use AR, more people will take advantage of it," Lee said. "Retailers also have to not just promote that this technology exists, but promote the success of it. They need to communicate the benefits of what technology can do to meet consumer needs."
For additional resources, please visit the following:
For related media inquiries, please contact story.inquiry@one.verizon.com
For more on the Fourth Industrial Revolution, please visit this page.