Professional sports stadiums are a breeding ground for the Fourth Industrial Revolution
Why sports fans may be the perfect play.
Full Transparency
Our editorial transparency tool uses blockchain technology to permanently log all changes made to official releases after publication. However, this post is not an official release and therefore not tracked. Visit our learn more for more information.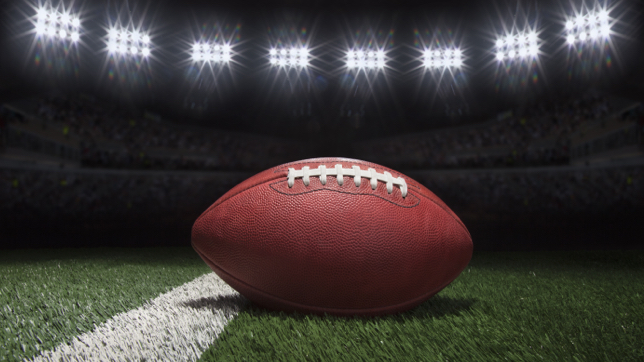 Sports experiences are a huge part of the connected world. Fans expect flawless, high-speed access to livestream offerings, app downloads, interactive activations, and a vibrant conversation across social media. Fans are only momentarily gratified by the introduction of new experiences. Their enthusiasm drives the industry to constantly evolve and find new ways to serve the most demanding audience in media.
5G's emergence represents the most significant technological leap our industry has taken in years. Stadiums and arenas are the perfect testing grounds for the types of experiences that will define the next wave of amazing products that will further deepen fan engagement.  
Live sports provide the perfect environment for accelerated development and adoption. The industry itself is huge. The global sports market was valued at nearly $488.5 billion in 2018, driven in part by the rapid growth in team evaluations. The Brooklyn Nets, for example, were recently purchased for a record $2.35 billion. 
As we approach the NFL season, it's only fair to also mention the Dallas Cowboys, who are consistently ranked as the most valuable team in its league with a $5B valuation and revenue hitting $864M. Teams enjoy state of the art facilities that regularly host huge, passionate crowds. These can be further enhanced by implementing the infrastructure necessary to provide the capacity and speed required for next generation digital products.
Continued revenue and valuation growth will be driven in part by investments in technology that support AI capabilities for sports marketers and in-game AR experiences for fans. With 5G on the horizon, we're entering the next wave of tech-enabled fan experiences. 
The sheer volume of professional sports games are also perfect for experimentation. The typical pro football team has eight home games per regular season, pro hockey teams have over 40 home games, pro basketball has 41, and pro baseball has roughly 80. 
That frequency will allow constant iteration and refinement with essentially the same audience. Learnings will allow teams to constantly refine new mobile app features, livestream access, and AR capabilities. 
Fueling the innovation cycle are the devoted fans who have unmatched allegiances to their favorite teams. They're drawn to activations and technologies that allow for enhanced viewing experiences and deeper connections to their favorite players. One project providing fans exactly that, is The MVP experience. Driven by Patrick Mahomes of the Kansas City Chiefs, fans will finally have a chance to virtually step into his shoes and become the quarterback they admire.   
Beyond immersive content, people want to watch the game. Both at-home fans and season ticket holders expect seamless viewing experiences at a bare minimum. If you've ever been to a viewing party with a temporary livestream lag, you get it. There's nothing worse than your neighbor cheering for the game-winning touchdown before you've even seen it. 
With 5G coming into play, stadiums are ramping up their tech capabilities so streaming services and cable networks can provide fans with vastly improved livestreams of games. Whether those livestreams are straight redistribution of traditional broadcasts or enhanced with interactive features, interactive heavy viewing experiences, these capabilities can be adopted across sectors to create more engaging, thoughtful consumer experiences across media. 
Sports have always played a major role in driving new uses for emerging technology. Western Union provided a St. Louis betting parlor with the 19th century equivalent of real time scores in 1877. Radio embraced baseball as early as 1921 when games began to be broadcast. Teams and leagues are yet again uniquely positioned to drive the next wave of technologically fueled growth.
Infrastructure and product investment will drive massive adoption as long as they're enhancing fans' passion and game experience. As products evolve and are refined they will also contribute significantly to growing teams' revenue and further sustain growth in the industry and team valuations. This is the most exciting time sports has known and our ever evolving means of connecting fans with teams, games and players, making it the perfect testing ground for experiences that will drive the fourth industrial revolution.  
For related media inquiries, please contact story.inquiry@one.verizon.com