STEM programs rush to help fill a looming skills gap
The Fourth Industrial Revolution needs more STEM.
Full Transparency
Our editorial transparency tool uses blockchain technology to permanently log all changes made to official releases after publication. However, this post is not an official release and therefore not tracked. Visit our learn more for more information.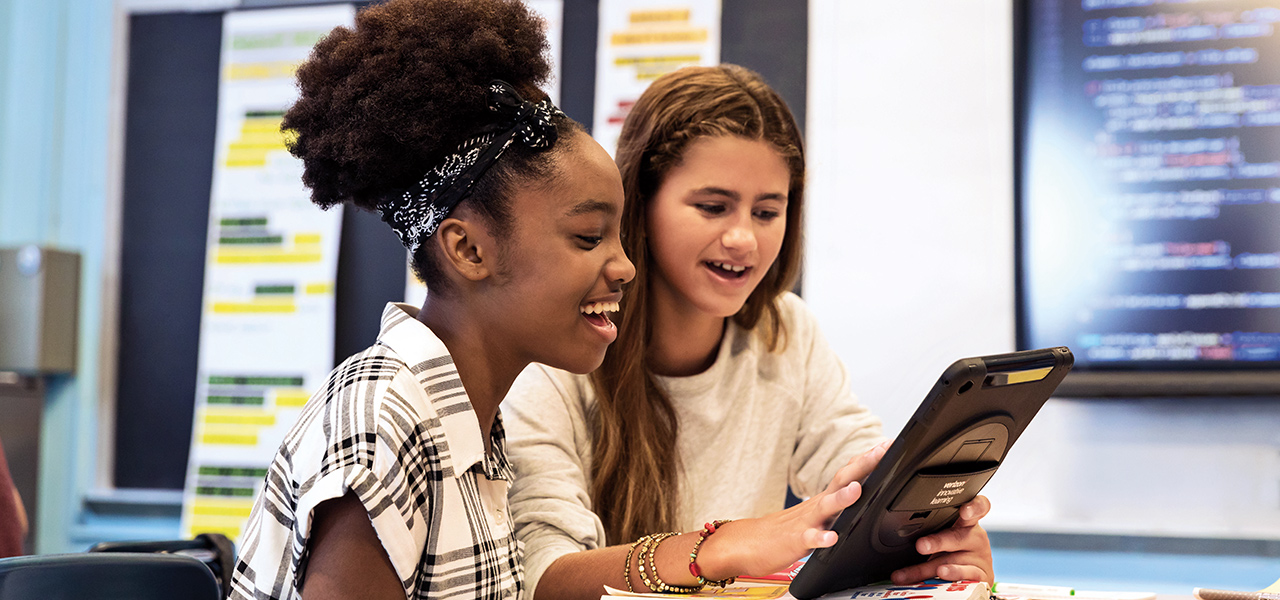 Summer STEM camps can be a fun way to spark a child's imagination — and get them excited about improving their science, tech, engineering and math skills. Whether building 3D models, exploring LEGO and Minecraft projects, creating movies, or flying a drone for the first time, STEM camps teach kids problem-solving, critical thinking, spatial awareness and decision-making skills that they'll need to succeed in future work and life.
Extracurricular STEM programs like camps and afterschool clubs have helped. But with indications of a looming skills gap in STEM fields the call for year-round curriculum and engagement is growing louder. One report from the Smithsonian says that by the end of this year alone, 2.4 million STEM jobs will go unfulfilled, and another from The Manpower Group highlights over 600,000 open IT jobs. When it comes to the skills that the Fourth Industrial Revolution (4IR) will require, the U.S. is already far behind.
That's why many STEM programs are stepping up to offer year-round curriculums. "STEM should be in the summer and after school, but also needs to become part of the school day," says Steven Coxon, associate professor and executive director at the Center for Success and Achievement (known as CA2) at Maryville University in St. Louis. CA2 offers STEM educational opportunities for pre-K—12th grade students, including programs for preschoolers and their teachers, a Young Scholars program to increase diversity in gifted programs that includes before- and after school programs, a summer academy and a robotics program, a cybersecurity curriculum for high schoolers, as well as other year-round and summer programs for kids and training programs for teachers.
"Too few schools are doing this work themselves," says Coxon. "Because STEM isn't required—or at least the science and math aspects are usually taught in silos and computer science, engineering, and the project-based learning that come alive in true STEM integration aren't accounted for by states, most schools neglect them," he says.
With, according to the Smithsonian report, 78% of high school graduates not meeting benchmark readiness for one or more college courses in mathematics, science, reading or English, cash-strapped U.S. schools are not filling in the gaps nearly fast enough.
Universities aren't the only ones trying to fill the STEM pipeline. Many organizations and foundations are working to fill in the gaps created by lack of school funding by focusing on the classroom. Verizon Innovative Learning provides middle school students with hands-on immersive tech education —  equipping kids with tablets, internet access and a hands-on learning curriculum. The programs, which are in 100 U.S. schools and growing, are already showing promise in improving test scores.
The curriculum is forward-looking. "We're introducing middle school students to next-generation technology," says Phil Puthumana, Manager of Corporate Social Responsibility at Verizon. "Technology such as VR, AR, IoT, and 3D printing seems relatively new, but when these kids grow up, those technologies will be natural to them," he says. Verizon Innovative Learning also provides professional development training in this technology to teachers in all its school programs, and its summer camps include year-round mentorship to students.
Startups are taking STEM seriously, too. RoboThink is a coding, robotics, and engineering program that is both year-round and in summer camps across the United States. RoboThink also partners and shares their curriculum with parents, parks and recreation departments, libraries and YMCAs. Through a step-by-step curriculum that provides robotics hardware, kids learn to code by measuring sensor data and moving robots.
"I saw that in countries like South Korea, Japan, China and Singapore, governments seem to be very aware of the importance of early STEM education and take a very active approach with mandates through their public education systems," says RoboThink founder Danny Park. "Middle schoolers in South Korea graduate with computer programming as one of the required subjects. I wanted to bring that dynamism and passion for STEM education in East Asia to the United States," says Park.
In St. Louis, where Coxon's CA2 is located, thousands of tech-related jobs went unfilled last year. "It's hurting our economy by slowing growth," he says. "It's a win-win for companies and communities when we get more students into the pipeline. And the pipeline needs to be pre-K through post-secondary."
To learn more about the issues facing kids without internet access, watch Without a Net: The Digital Divide in America
For related media inquiries, please contact story.inquiry@one.verizon.com
For more on the Fourth Industrial Revolution, please visit this page.