What is the 'Adaptability Quotient,' and what will it mean for the future of work?
Workers with this skill will have an edge in the Fourth Industrial Revolution.
Full Transparency
Our editorial transparency tool uses blockchain technology to permanently log all changes made to official releases after publication. However, this post is not an official release and therefore not tracked. Visit our learn more for more information.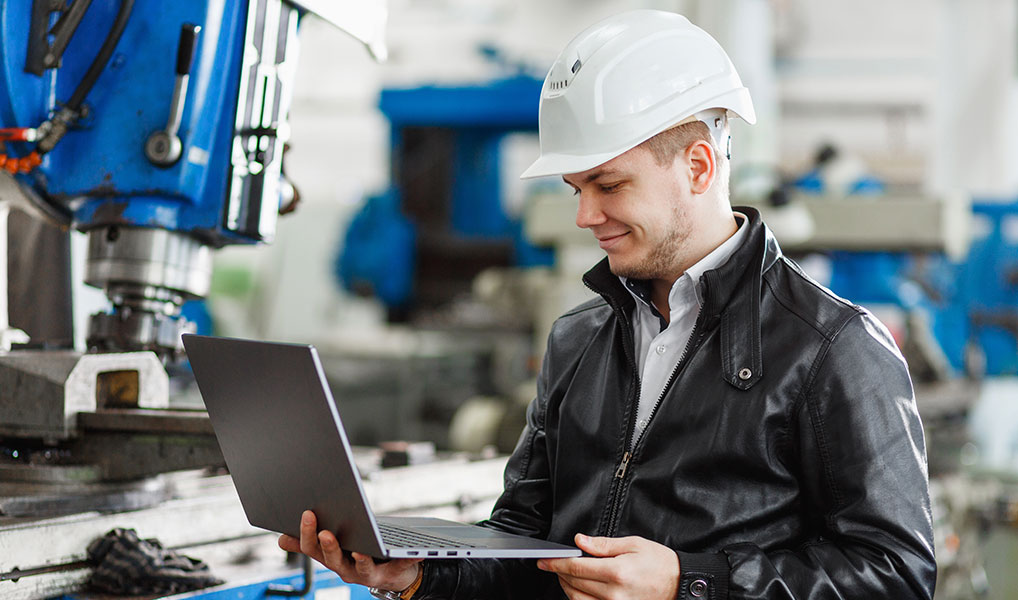 As industry moves quickly towards technology that can automate some human tasks, much focus has been put on "EQ," or the Emotional Quotient, because, at least so far, only humans have emotional intelligence. But EQ (and IQ), while still important, are being joined by another human quotient: the AQ or "Adaptability Quotient."
Adaptability involves flexibility, curiosity, the ability to pivot, and, most of all, problem-solving. All of these skills will figure into the careers that workers can expect in the coming years.
In the Fourth Industrial Revolution (4IR), technology is changing so rapidly that workers will need to retrain numerous times during a 40-year career. A 2017 study by the World Economic Forum predicted that 35 percent of the skills workers need will change by 2020.
"It can be challenging to find talent with emerging technical expertise. That's where adaptability comes in," says Gerard Ohen, Director of Global Talent Acquisition at Verizon. "Today's candidates need to 'learn how to learn' in order to keep their skill sets current and help move innovation forward."
As the co-founder of a micro-fabrication company, Sarah Boisvert witnessed firsthand how the skills gap grew at manufacturing plants for both employees and managers. Several times she saw a company buy a 3D printer or another must-have machine, and let it gather dust on the shop floor. No one knew how to program the equipment, and no one on the team stepped up to figure it out. She says too few companies have training programs in place to teach new technology or address bigger issues like developing adaptability.
For her book The New Collar Workforce, Boisvert spoke with executives from 200 companies small and large, and 95 percent of them underscored the need for problem solvers. "Manufacturers want an agile, engaged staff that is first and foremost able to solve problems in this rapidly changing environment," she writes. (Research for The New Collar Workforce was funded in part by a grant from Verizon.)
Many of those same companies are also lagging in training for adaptability. "Manufacturing is a really conservative industry. They still take the old-school way of looking at things. They're all saying, 'We need people to be able to adapt to new technology and bring it online,' but they're still working with the old training methods," Boisvert says.
Determining the AQ of a potential hire requires ingenuity. "One of the ways we assess the Adaptability Quotient is by asking candidates to share an example of when they learned a new skill, on their own," Ohen says. "This example highlights a candidate's willingness and ability to proactively sharpen their skill set without being asked."
So it isn't just about hiring people with naturally adaptable personalities. Adaptability can be learned, and projects that stretch problem-solving capabilities can help with training for it.
To do her part to help close the skills gap in manufacturing, in 2010 Boisvert founded Fab Lab Hub, a network of workshops that train people on digital fabrication, including CAD design, 3D printing, and virtual reality. Some are located in business incubators; others are a part of a high school or community college. Many of the labs have problem-solving courses that require students to clearly identify obstacles and find solutions. The coursework is certified with a digital badge that shows not only what the attendee studied but also attaches the work the student did on projects. These files can be an excellent illustration of how a potential employee approaches problem-solving, says Boisvert.
Beyond Fab Labs, training workers on how to roll through the latest unforeseen challenge requires a new approach, including employee education that shows individuals how to pinpoint new concerns, deconstruct the issues, and solve them. Companies that celebrate innovation as a core competency are more likely to have workers who can adapt from electric typewriters to computers to scanning tunneling microscopes.
We're living in an age when sudden change is becoming a natural part of work. Expect to hear the "adaptability quotient" of your company, team and even yourself talked about a lot more in the near future.
For related media inquiries, please contact story.inquiry@one.verizon.com
For more on the Fourth Industrial Revolution, please visit this page.