Balancing trust and safety: How parents can monitor their teen's digital activity
Too much restriction can have a negative effect, studies show. Strive for a mix of supervision, guidance and nonintervention.
Full Transparency
Our editorial transparency tool uses blockchain technology to permanently log all changes made to official releases after publication. However, this post is not an official release and therefore not tracked. Visit our learn more for more information.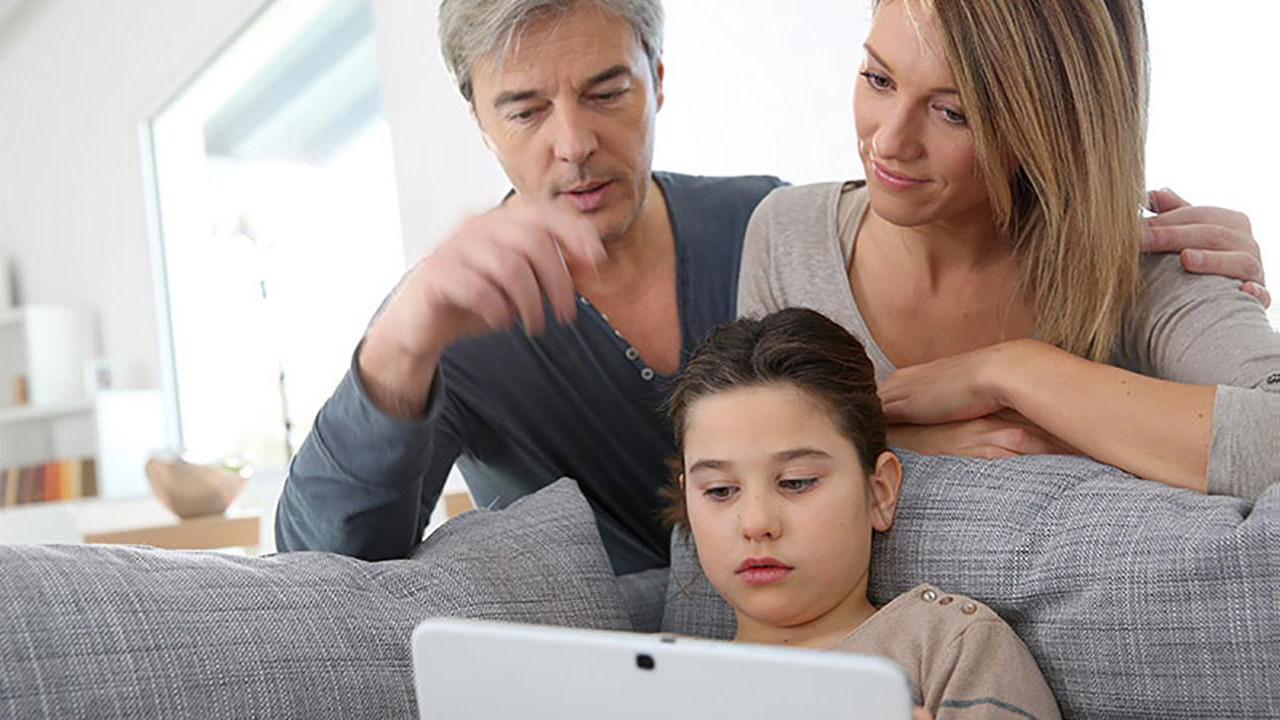 Today's digital parents are learning to walk a tricky line: give their teens privacy and freedom to express themselves while also protecting them from the potential dangers of the internet. Many parents feel it's important to monitor or limit their child's internet behavior—from browsing to social media—until they reach a certain level of maturity or media literacy. In 2018, 58% of parents in a Pew Research Center survey said they looked through a teen's calls or text messages. That's up from 48% percent in 2016.
With devices so prevalent in teens' everyday lives, researchers have identified new ways to keep teenagers safe while preserving room to explore and learn.
Not everything happens on Facebook.
The potential for unmonitored and unlimited interactions can make it difficult for parents to screen what their teens see. Even if parents take steps to limit their child's browsing capabilities, inappropriate apps and websites can still be accessed with a friend.
But, understanding the nuances and potential dangers of popular apps and platforms can help build a sensible monitoring strategy. Service provider or third-party tracking programs and apps, such as WebWatcher, allow parents to monitor and catalog what teens are viewing.
And while Instagram, Facebook and Twitter are everywhere, it's important that parents have some familiarity with the other apps teens are using. Common Sense Media flags GroupMe, Kik Messenger and WhatsApp as other potentially dangerous online spaces because they allow teens to hide conversations and talk to older teens or users over the age of 16. The lesson? Media literacy is as important for parents as it is for teens.
Parents can micromanage their child's accounts and internet usage, but that may set up an environment of resistance and distrust.
- Raychelle Lohmann author of The Bullying Workbook for Teens
Proactively tracking and limiting access
Neary six in ten parents (58%) monitor their teen's web behavior or look through their phones, according to the Pew Research Center. But only 52% of parents use parental controls to restrict access.
Monitoring a teen's online life may give parents peace of mind, but it is by no means a silver bullet. Research from Dr. Gustavo Mesch, a professor of sociology and the rector of the University of Haifa and a specialist in teen interactions with the internet, suggests that parents who tightly monitor their children in an attempt to minimize unsafe online behavior may actually achieve the opposite effect. His study found this lack of freedom can drive teens to hide risky behaviors.
Dr. Mesch asked parents to try three different strategies for monitoring browsing habits: supervision, guidance and nonintervention (i.e., taking a hands-off approach). When surveyed parents actively and judiciously monitored browsing behavior and put stringent restrictions in place, teens were more likely to "engage in risky online behavior."  
Teens know the loopholes.
"Many teens are more tech savvy than their parents," says Raychelle Lohmann, a counselor focused on teen behavior and cyber habits, and author of "The Bullying Workbook for Teens." Some of the tools at teens' disposal, which parents may not fully grasp, are "online privacy settings, disabling cookies [and] clearing browsing history," Lohmann says. Teens generally can find a way to access the content they want, and the more pressure parents put on them, the more likely they are to try and hide their behavior.
"Parents can micromanage their child's accounts and internet usage, but that may set up an environment of resistance and distrust," Lohmann says.
The breakneck pace of technology also can put savvy teens one step ahead of monitoring apps. Lohmann notes that teens can set up "smoke screens" or install apps designed to hide objectionable behaviors from parents.
Some parents may feel it's best to limit which devices their teens can use or only allow access when they reach a certain age. Lohmann suggests using age as a milestone for when parents can remove the digital training wheels, unless the parent suspects an older teen of "engaging in harmful behavior." Though there are no hard and fast rules or maturity milestones, Lohmann recommends common sense—and common decency. "Monitoring a 13-year-old would look different from monitoring a 17-year-old," she says.
Bridging the gap between safety and freedom.
Aside from checking browser history, parents can set up a fair system for how teens use their devices and how to best monitor their behavior while maintaining a sense of freedom. Lohmann suggests putting it in writing.
Think of it this way: It's all about training a teen to navigate the internet safely, smartly and with a certain level of skepticism. Every teen is unique and requires a different approach. There is no perfect or exact age to set a teen free. Rather, it's about gradually granting more freedom as it is earned.
"Just as parents wouldn't toss their teens the keys to the car without any background knowledge of how to operate the vehicle," Lohmann says, "they shouldn't toss them a device without any knowledge about how to properly use it."
"An acceptable electronic usage contract is a great way to document expectations," she says. "Parents need to establish clear expectations, set the rules and stick to them." 
As your teen matures and gains a higher level of media literacy, they should be granted access to new sites, apps and responsibilities. It should be gradual, and it will differ for each teen. "I believe in treating teens with respect," Lohmann says.
And a word of encouragement: You're doing a good job at helping your teens stay safe. Roughly six in ten teens (59%) say parents are doing an excellent or good job at addressing cyberbullying, according to the Pew Research Center survey.
For more information, check out these articles and resources on how to be a good digital parent.
For related media inquiries, please contact story.inquiry@one.verizon.com