Screen time vs. Screen use: Your child needs you to know the difference
What to consider when setting hard limits on your child's tech use.
Full Transparency
Our editorial transparency tool uses blockchain technology to permanently log all changes made to official releases after publication. However, this post is not an official release and therefore not tracked. Visit our learn more for more information.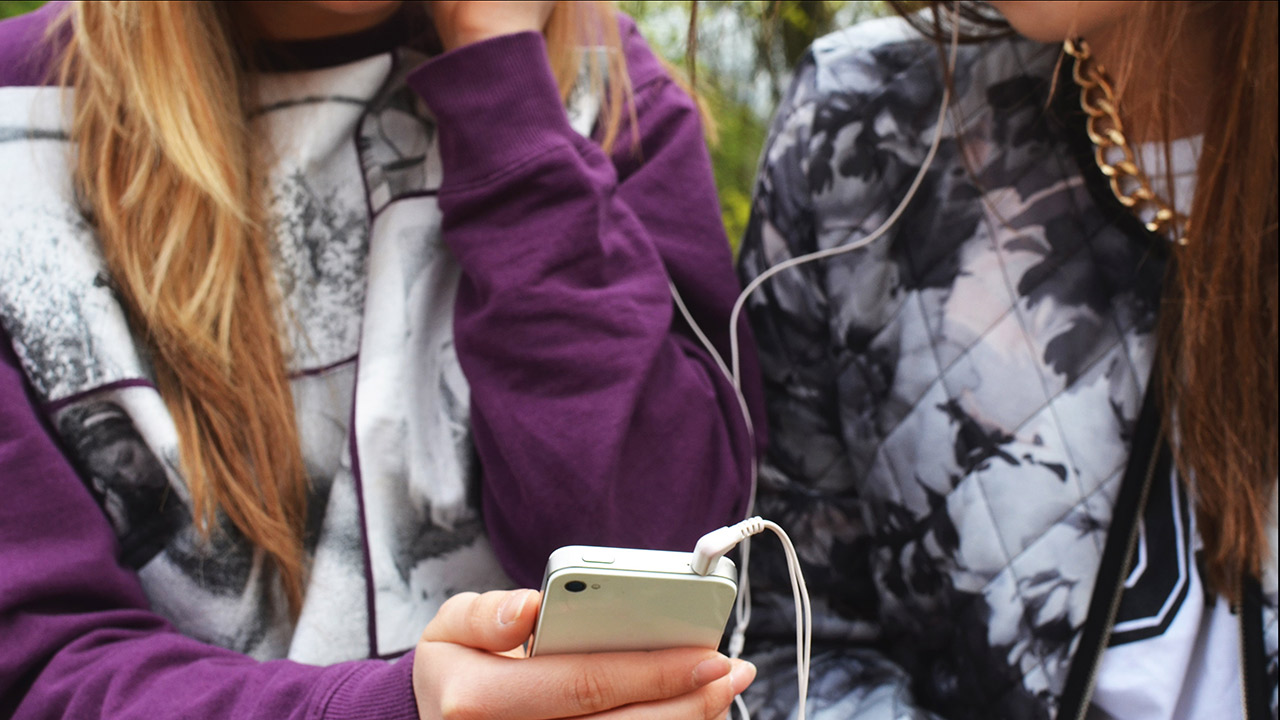 There are many different routes parents can take when instituting limits on children's technology use. Many of these choices revolve around the idea of time; parents often consider imposing restrictions on their kids' total screen time. However, when parents set limits on device use, it is helpful to pay attention not only to how much time their children spend on their devices but what they are using their screen time toward—otherwise known as the notion of screen use.
As adults, many of us spend the majority of our waking hours on our computers; at our jobs, we sit in front of a screen for hours on end, and at home, we check our emails and also enjoy some recreational use. Therefore, the total screen time builds up, but many of those hours we deem as necessary or at least productive for our lives. This highlights the differences between screen time and screen use; screen time on its own is not always an accurate measure of the way we interact with technology.
Screen time on its own is not always an accurate measure of the way we interact with technology.
Similarly with children, screen time and screen use measure different aspects of online activities. In today's day and age, more and more school-related activities require technology use at home, such as reading or playing educational games. Usually, parents are not targeting these academic activities when they propose constructing limits on children's screen time.
To understand your child's screen use, determine how your child is using their computer and phone.
Parents should consider creating restrictions based on the breakdown of their child's total screen time through evaluating screen use, compared to setting hard limits on screen time overall. While some screens, like television or game consoles, can often easily be restricted due to their nearly exclusive use for recreation, other screens such as phones and tablets serve both academic and recreational purposes. As a result, it can be tricky to impose computer restrictions without knowing how much of their time goes to certain types of activities.
Qualifying a child's screen time in order to set boundaries requires answering a number of questions. For example:
How much of their total computer time is spent reading or playing educational games compared to how much of their online time is devoted toward gaming, video streaming and other non-educational purposes?
Perhaps more importantly, are the academic and recreational uses being kept separate or is your child reading while also watching their favorite movie?
Is your child working on homework with their phone also nearby, allowing frequent social media checks?
Engaging in open conversations and sitting down with your child while they are using their devices are necessary steps in answering these questions. With this information, you can target their screen time that is not necessarily beneficial rather than the screen time that is academic. 
Recommended screen time for kids
Problems arise when screens limit physical activity, time spent with friends or making things with your hands, according to the American Academy of Pediatrics. So, the AAP has developed a set of guidelines to help you decide what's right for you and your family.
For children younger than 18 months, avoid use of screen media other than video-chatting. Parents of children 18 to 24 months of age who want to introduce digital media should choose high-quality programming and watch it with their children to help them understand what they're seeing.
For children ages two to five years, limit screen use to one hour of high-quality programs per day. Parents should co-view media with children to help them understand what they are seeing and apply it to the world around them.
For children ages six and older, place consistent limits on the time spent using media and the types of media, and make sure media does not take the place of adequate sleep, physical activity and other behaviors essential to health. 
Designate media-free times together, such as dinner or driving, as well as media-free locations at home, such as bedrooms.
Have ongoing communication about online citizenship and safety, including treating others with respect online and offline.
Instituting limits on technology use is important. Keeping in mind how your child is using their screens, not just for how long, will make restrictions more meaningful and effective in limiting the kinds of behaviors you want to restrict. Just as important as setting the limits is talking with your child about why such limits exist. This discussion can not only encourage them to adhere to the boundaries and prevent excessive screen use, but it will teach them the importance of continuing to set their own responsible boundaries in the future.
This article was authored by staff at the Family Online Safety Institute, a nonprofit organization that works to empower parents to confidently navigate the digital world with their kids. It was originally posted on their Good Digital Parenting blog and republished here with permission.
For related media inquiries, please contact story.inquiry@one.verizon.com