From consumer to creator
There's a way to bring your child's digital interests to life.
Full Transparency
Our editorial transparency tool uses blockchain technology to permanently log all changes made to official releases after publication. However, this post is not an official release and therefore not tracked. Visit our learn more for more information.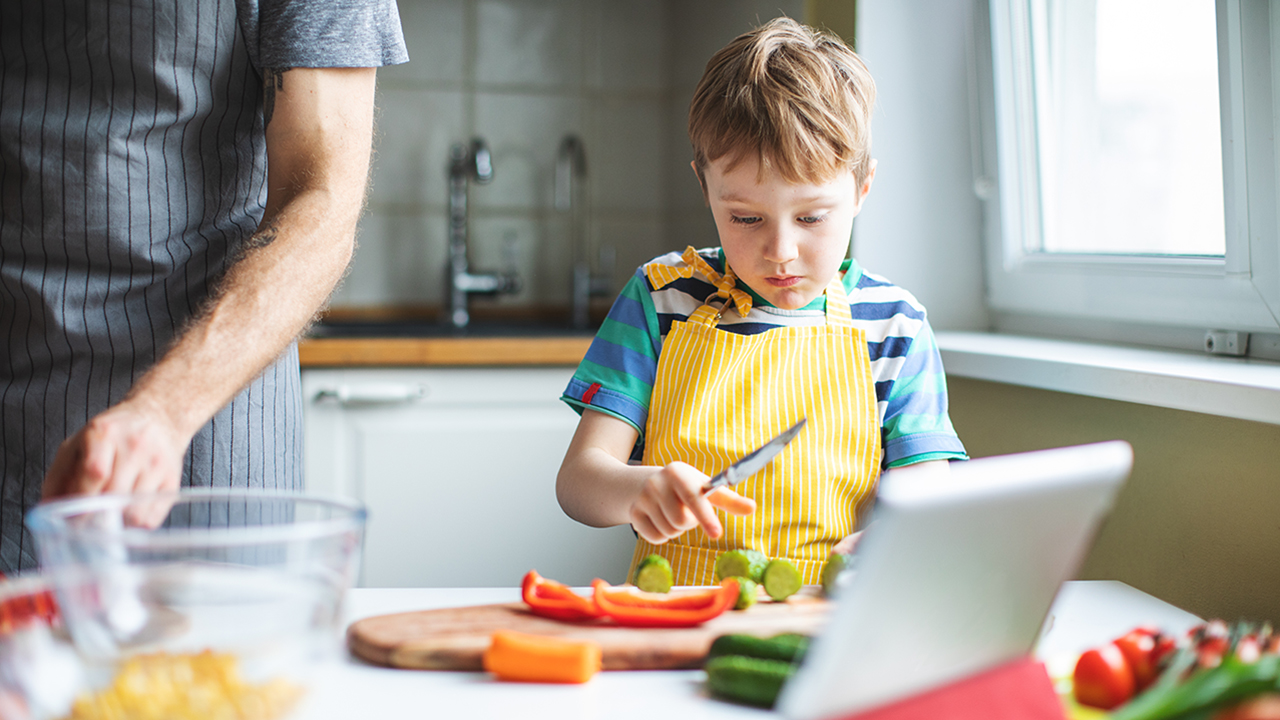 When a recent study found that more kids would rather be a YouTube star than an astronaut, it wasn't a total surprise. As stated in a recent report by Common Sense Media, the amount of time teens and tweens spend online has almost doubled in the last four years.
According to the study, they're watching videos and playing video games while online. Although some parents get frustrated over how much time their child spends online, they may not understand how to nurture those interests outside the digital space, says Digital Natives founder and author Devorah Heitner.
"Watching YouTube versus creating and posting on YouTube are very different things," Heitner says.
Most apps like YouTube, TikTok and Instagram don't allow children under the age of 13 to post content, so the goal isn't to encourage children to do that, Heitner says: "It's really important that we don't encourage kids who are too young to share really publicly without a parent's permission." But developing good and creative sharing habits can start early—especially when it becomes a family project.
At first—resist the urge to post publicly
Whether your child is writing, taking pictures or making music, the first step is to share those creations among friends and family, Heitner says. Host a family art show at home. Invite friends over for a creative story reading. If your child is taking pictures, consider publishing them in a book-making app to share photos in a more personal way.
Look for examples of good online-sharing behavior together
If there's a featured guest at school, research that person online with your child. Together, look at their website and social channels to see what they share about themselves. "That's getting kids ready to understand what kind of things people share that are helpful," Heitner says. "A children's author would be a really good example, because chances are, anything they share would be appropriate for kids."
Make something together from their favorite how-to videos
Kids are mostly watching how-to videos, Heitner says, like how to make slime, how to make bracelets or how to make cupcakes. "And I'd like to see them actually make those things. That's kind of the next step." Or, if they love watching cooking shows online, encourage them to make family dinner one night by using recipes they found online.
Know when they're ready to go public
Heitner says parents might want to wait until their child is in high school to give them permission to share publicly on social media channels. The first developmental milestone is to watch for how they handle criticism and if they understand why and how to avoid giving out personal information. For example:
How well do they handle negative feedback?
How do they deal with inappropriate questions?
Do they know how to respond and keep their personal information private if someone online asks "What's your name?" or "Where do you live?"
Some age-appropriate examples
Toddler
When Stephanie and Donovan McKnight first showed their 2-year-old daughter Kendrick a YouTube video of "Swan Lake," she was instantly hooked but too young to take a real class. Her mother found Daniella Ballerina, a YouTube series in Melbourne, Australia, that provides "inspiration for the most diminutive dancers." Then, when Kendrick turned 3, she was developmentally ready to take a real class.
"We teach Kendrick that, although the ballet dancer on screen is great, it can never replace the real experience of going to class," Donovan says.
Children
When Hailey and Zaria showed an interest in livestreaming bedtime stories to children who might not experience them, their mother Victoria hesitated. But, once she got involved, the girls used their online presence to raise money for underserved libraries, locally and around the world. And now, the sisters are in the process of writing their own book series.
"I watch them when they're in their room on the floor like, 'Oh, we should do this next. And we should work on doing this and this,'" Victoria says about how livestreaming has inspired the girls to be creative and collaborate offline, too. "And they'll talk to me like, 'Mom, what if we got connected with other schools to build libraries?' So, we've been in contact with the police department, the YMCA, the school district, trying to see which schools have the most needs."
Preteen
If your preteen is into video games like Minecraft, collaborate with them to do their own online video game reviews or share tips on how to play the game through YouTube. Start by making the channel private and sharing among family and friends only, Heitner suggests.
Teen
Once your teen is thinking about going public with their creations, be prepared for a few teachable moments along the way.
"I think you would expect some things to go wrong," Heitner says, like if your kid starts using social media and posts a picture of a younger sibling without checking with their parents first. It's not just about taking Instagram away if they make a mistake.
"Say, okay, look, we're going to take this down, and let's talk about why you didn't check before you posted a photo of your four-year-old sibling," Heitner says.
Many times, parents can assume that, simply because their child is technically savvy, they've made the same leaps in life experience and maturity. But that's not always the case—they're still kids, after all. It's when parents get in on the experience with them that they can become creators, too.