Digital bullying and exclusion: How to keep our kids emotionally safe while they're home
Parents: Plant the seeds of a movement that replaces cyber-bullying with cyber-compassion.
Full Transparency
Our editorial transparency tool uses blockchain technology to permanently log all changes made to official releases after publication. However, this post is not an official release and therefore not tracked. Visit our learn more for more information.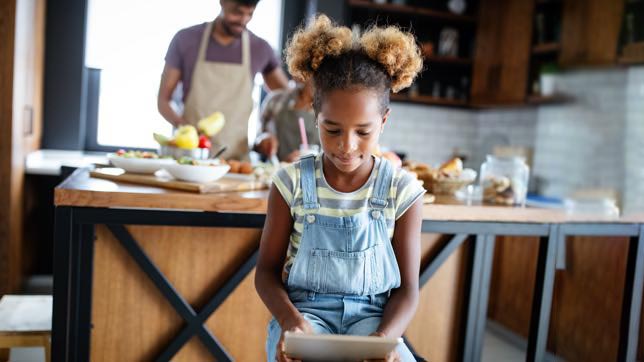 Social distancing is hard on all of us, but it's especially difficult for kids.
For many, their friends are their whole world. Think about the last time your child wanted to hang out with their friends, and their disappointment or even distress if they couldn't.
When you're a kid, being cut off from your friend group can be like losing a lifeline. For most students, this period of social distancing and the transition to home-based learning will be challenging enough.  For bullied students who were already feeling cut off from the support of their peers, it may sting even more. 
Then there are the bullies. Bullying is rarely a targeted act of aggression. The bully is usually a hurting child acting out in a cry for help. If the source of that bully's pain is emanating from the home, and school was their only escape, imagine how much more desperate that cry may become and the behavior that could follow? 
With crisis comes opportunity and what's happening in our world with the coronavirus is no exception. We will all be forced to communicate, convene and connect more virtually during this time of disruption. This is an opportunity to teach our children better digital citizenship and to set an example by practicing it ourselves. 
It's time to give our kids a whole new way of looking at their devices and apps. This is an opportunity to plant the seeds of a movement that replaces cyber-bullying with cyber-compassion.
Here are some specific suggestions on how you and your children can be ambassadors of change:
Brainstorm with your child three ways that they could use texting, Snapchat, Instagram, Twitter or other social/digital media to connect with someone at school who struggles to fit in and make them feel included.
 
Have your child start a text-chain of encouragement in which he or she texts or Snapchats something positive and uplifting once a day to as many of their classmates as possible.
 
If your child is bullied or excluded, help them reach out via digital media to cousins, neighbors, children of your co-workers the same age, and encourage regular communication and creative activities they can share online.
 
If you have little ones in elementary school, arrange "virtual play dates," that might include putting on "video plays," enjoying word games, and other activities live via social media, Skype etc.
 
If your child is feeling especially isolated during this time, jump on the internet with them and look for online communities and forums for youth that focus on an area of interest to your child, whether that may be amateur fossil hunting, theater, creative writing, fan clubs, whatever it might be that excites and engages your child.  Note: research and vet whatever online groups your child wishes to join before giving your permission.
We will get through this. In the interim, help your child feel connected to their peers however you can. They are depending on you and I know that together, we got this.
Learn more about Verizon's response to COVID-19.