2021 top ed-tech trends parents should know
2021 is bringing new tech and immersive learning experiences. Here's what parents need to know.
Full Transparency
Our editorial transparency tool uses blockchain technology to permanently log all changes made to official releases after publication. However, this post is not an official release and therefore not tracked. Visit our learn more for more information.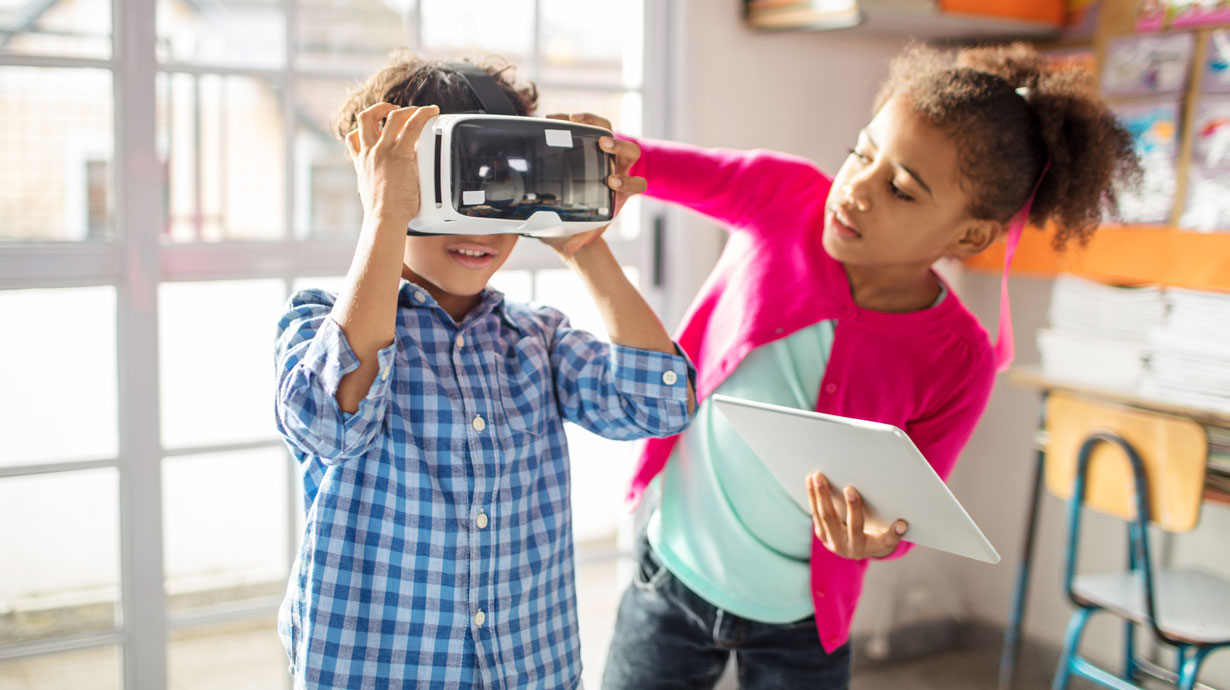 As an educational technology (ed tech) professional, I can imagine a future where our information will move from textbooks to immersive experiences. Following an extremely unusual year, many are looking to 2021 to bring a fresh learning opportunity. Despite the pandemic slowdowns, technology has continued to move forward, and it's going to be a great year of interactions, access and innovation. So what are we expecting to see this year, and what does it mean for parents?
Ed tech offers more ways to virtually connect.
After professionals and classrooms across the country were required to change to remote work and learning, one trend that exploded is virtual connections. In the past, virtual meetings and field trips were seen as extra activities, but their value has certainly changed.
Although many classrooms across the country continue to meet virtually, the lack of support for meeting the needs of all students calls for a stronger commitment to finding ways to best serve our children. I predict we will see the majority of students transitioning back into school buildings this fall, although I don't think we will ever go back to the traditional ways of teaching. Whether or not we meet in person in the near future, the pandemic restrictions have brought an awareness that virtual meetings are possible and that they extend new opportunities.
What parents need to know: Virtual reality meeting spaces take schooling-at-home to a whole new level and connect students in a 360-degree space using a web browser, making it available on a cell phone, tablet or computer. Despite what many people assume, headsets are not required or typical for these virtual environments. Students are captivated by these VR meeting spaces as they customize their avatar to reflect their personality, upload 3D objects to personalize the space, add drawings in the room, take selfies and more. The great news about these virtual meeting spaces is many are free and use tools that are already available.
Untethered virtual reality headsets
The VR trend was projected to hit the mainstream and overwhelm the market with games, entertainment and virtual connections. Although it didn't rise as quickly as expected, it's made a considerable comeback in the form of a stand-alone VR headset. Easy and affordable access has shown great promise in the VR industry. The enthusiasm for this technology has created a demand that's hard for companies to keep up with. The VR headsets traditionally targeted gamers, but now appeal to the general population.
What parents need to know: The future of wireless VR headsets is in the not-so-obvious technology. Forward-facing cameras on the headsets allow the user to navigate the space, giving the individual a view of the room when walking outside of the playable area. Using the front-facing cameras, the VR headsets are now capable of hand-tracking, moving from remote controls to hand gestures. The forward-facing cameras can identify the hand and finger movements to manipulate objects within the virtual platform. The natural gestures make it easy for anyone to immediately begin using the technology without spending much time learning the device's functionality. Not only is hand tracking more comfortable to learn, but hand gestures also don't have the same limitations as remote controls.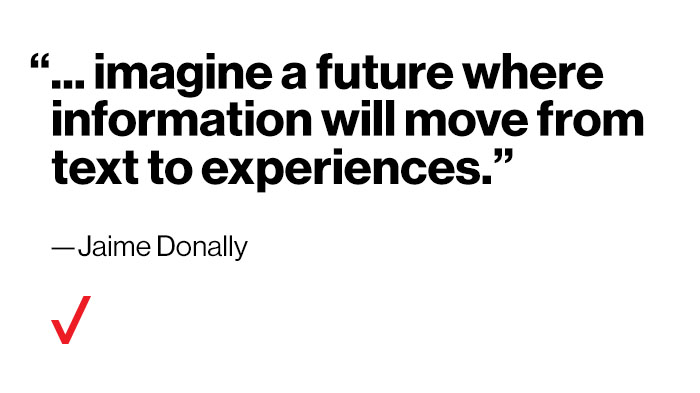 Augmented reality (AR) glasses
Wearables may seem like a blast from the past, but augmented reality glasses are coming back stronger than ever. It's been long rumored that the release of these glasses would happen in 2020, but the pandemic pushed the efforts out to 2021. The use of ARKit and ARCore on mobile devices has paved the way for mobile developers to create content for such glasses. ARKit and ARCore allow developers to create seamless augmented reality experiences using mobile devices. Most notably when opting in, the technology can track the location of the devices and accurately places the AR experience in the space. When the glasses finally hit the market, many applications should be available to be explored.
What parents need to know: The use of high-end AR headsets has been around for the past few years, but the transition to affordable, functional AR wearables, or glasses, that provide immediate information is the future. Forget researching in your browser, but immediately view relevant information using augmented reality. Translate a menu into your preferred language or get visual walking directions in a new city with AR layered guidance. We can move beyond information available at our fingertips and into viewing anything we need to know without having to change our daily lives.
The trend: 3D scanning with lidar technology
Our current mobile devices provide many immersive experiences through augmented and virtual applications. Lidar technology uses the camera to define 3D mapping by using a laser and sensor to determine how close or far away objects are. The data then translates into 3D objects and scenery, so a 3D scanner is available for our mobile devices. Lidar provides relevant information to enhance such activities as lip reading and body language.
What parents need to know: We see this technology already taking shape in autonomous vehicles and drones. Still, it can expand to space exploration, meteorology, oceanology, forensics, and much more. Imagine scanning a national monument and delivering it to the middle of our classrooms. Children can "walk" on the moon, easily and accurately measure objects around them, explore a humpback whale to scale, and watch snow fall from the ceiling to the floor, table and chairs.
More immersive experiences without apps
A low-profile technology that's integrated into many browsers is WebXR. Beginning as WebVR, the technology made VR accessible through the browser without the requirement of downloading an application. Fast forward to now: The technology has advanced to augmented and virtual reality, making WebXR an appealing option for developers. The benefit of this technology is creating simplified access to immersive experiences within the browser. The technology may not be as robust as downloading applications, but allowing almost anyone to join in an immersive activity by merely clicking a link is appealing for the developer and the consumer. WebXR is growing in potential and is anticipated to become more of the norm.
What parents need to know: Virtual connections are beginning to feel more realistic than ever before using WebXR. Without the barriers of operating system requirements, updates, cross-platform compatibility and device storage, to name a few, we now have the flexibility to immediately use immersive technology in our browsers. Now our children can easily join VR meeting spaces or compete in an augmented reality scavenger hunt by simply tapping a link.
More help with digital parenting
A recent study found that millennial parents want more help from media and tech companies when it comes to digital parenting. When schools closed, video conference apps helped provide virtual learning portals. For example, The New York Times and Verizon teamed up to give teachers and students a free subscription to the digital magazine.
What parents need to know: 
As many parents reassessed their roles when school began to close, media and tech companies jumped in to help. We can expect more supportive resources to bridge the learning gaps many of our children faced during the pandemic. Explore the free resources for students and teachers in
The Learning Network
in the New York Times, then check out the immersive AR/VR section in the app where students can take a deeper dive into the stories. Drop the
Apollo 11 Moon landing experience
in your living room and you hear Neal Armstrong and Mission Control communicate. Watch and remember
Emmett Till
as you view the story in 360 degrees. Immersive experiences like these have been shown to
increase memory learning and spatial mapping with VR
. Get a deeper understanding as you immerse yourself in the stories using immersive technology.
Many of these new ed-tech trends and resources are low cost or on our mobile devices today. It's important that we proactively provide the opportunities for our children to explore the technology of their future. The foundational skills to explore, understand and create using these technologies could be vital for careers that are just beginning to develop today. And use of these tools should be practiced at school and home to foster an enthusiasm and passion in emerging technologies. In 2021, educational technology will continue to spark creativity, innovation and connections for a brighter future, which can't come soon enough!
Verizon pledges to provide 10 million youths with digital skills training and 1 million small businesses with resources to help them thrive in the digital economy by 2030. Learn more about our new responsible business plan to drive economic, environmental and social advancement with Citizen Verizon.