Internet safety for kids making friends online
What's the right response when you see your child online talking to someone you don't know?
Full Transparency
Our editorial transparency tool uses blockchain technology to permanently log all changes made to official releases after publication. However, this post is not an official release and therefore not tracked. Visit our learn more for more information.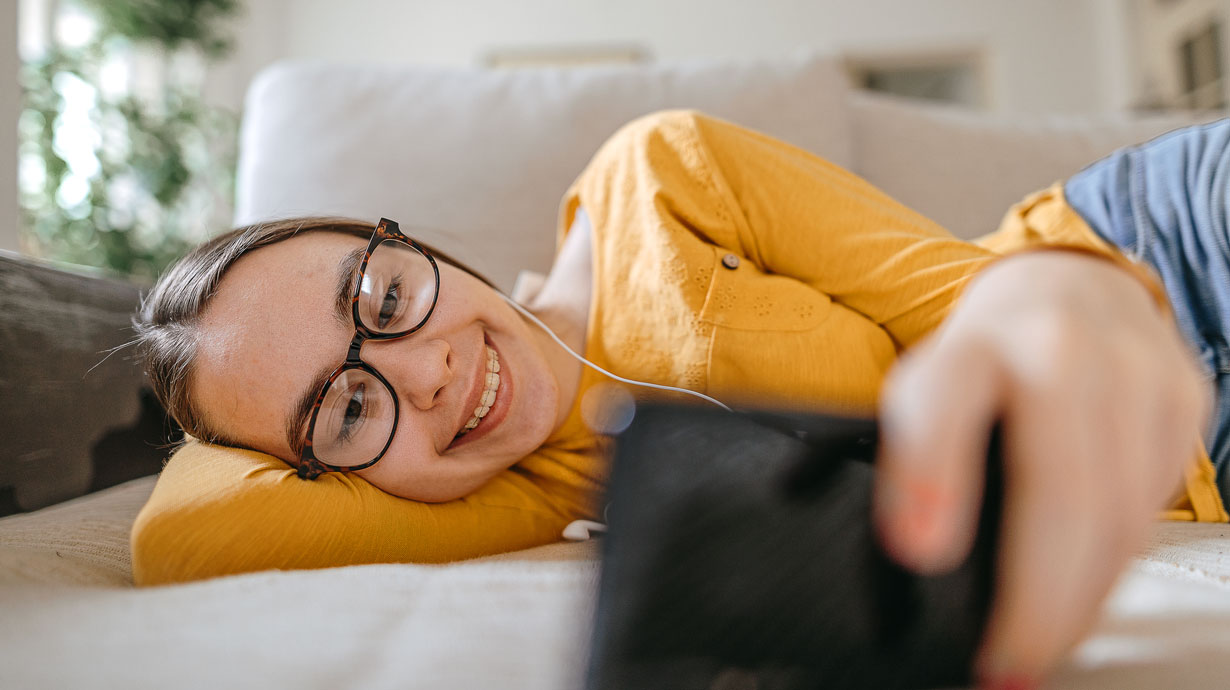 In a recent study that Magid conducted for the Family Online Safety Institute (FOSI), parents identified the ability to control who can directly contact their child as their most desired social media safety tool. Parents concerns for their children's safety and well-being while engaging with others online are legitimate. Balancing the needs of young people to connect online—including with those they don't know in real life—with their safety is challenging.
The key to ensuring that kids are making friends online safely with social media and video chat apps begins with trust. The tips and strategies below will help parents establish trust and encourage healthy and safe online practices in kids.
Why are kids making friends online?
Maintaining a sense of connection during the COVID-19 pandemic has been challenging for many kids. Access to peer groups—even dating online—requires more effort with limited in-person schooling and extracurricular activity. This has led many teens to increase online engagement with others. Recognizing positive online social connections for kids is an important part of understanding the lives of today's children. Here are three important positive factors related to online social connections for kids:
Most of today's most popular apps with kids have a social component. Roblox, Minecraft and Twitch are examples of gaming platforms that have provided a surrogate way of making friends online when in-person interaction is not an option.

Online resources can provide specific support. Parents may be understandably concerned about how kids are meeting online, but there are sites and apps specific to certain issues that are safer and more supportive than many parents may realize. For example, TrevorSpace provides affirmative support for LGBTQ youth. It has earned its reputation as a trusted online space due to robust community guidelines, safeguards such as abuse reporting, profile management tools and community moderation. Many similar communities exist around a variety of issues.

There's a shortage of mental health resources. Support can be especially critical considering that only about half of all 8- to 15-year-olds experiencing depressive symptoms are getting any form of professional mental health treatment. Virtual friendships and support groups shouldn't be dismissed simply for their online origins.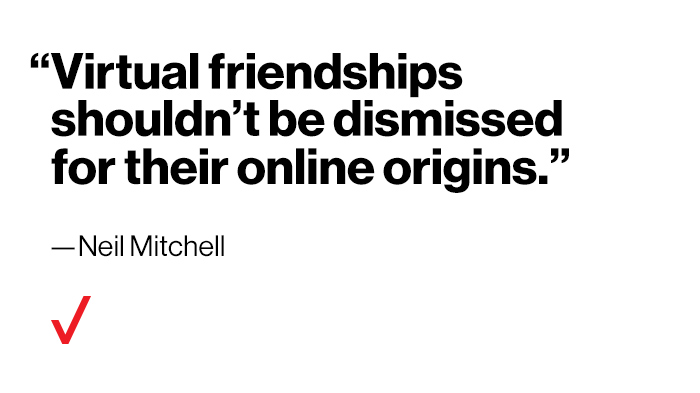 Strategies for talking to your kids
The importance of connection and making friends online may not alleviate concerns about children's online interactions. This makes safe social media an important topic of conversation for parents to have with kids. A conversation will let parents express themselves while also being supportive of kids. This will establish healthy online behavior and open the door to future sharing about online engagement. Here are two ways to start the conversation:
Initiate these discussions early. Likeable Media CEO Carrie Kerpen speaks eloquently on this as "shaping the narrative" in a blog post about making friends online. "When you start kids young on social media, kids are more open to learn," says her daughter Liv, who was 11 at the time. "If I had waited, I wouldn't be as willing to listen to my mom. You can help shape their narrative."

Encourage openness with your kids about their online interactions. Taking an interest in kids' online lives will help develop this. Discussing internet safety relating to current events or incidents that may have happened in school or your community can also provide important social media context. Positive examples of solutions that resolved these incidents help equip kids to deal with persistent online risks like bullying. These conversations are an investment in encouraging openness with your kids about their online interaction.
Use digital control tools to control what you can.
Knowing the digital tools available to manage online engagement is important.
Learn how to use the privacy settings in social media apps.

Explore parental controls in Just Kids. The internet parental controls with Verizon's Just Kids plan includes time restrictions and additional internet parental controls for free.

Ask your kids how they protect their privacy when using their favorite apps. It may surprise you to know that many kids know about and use tools available to them to block problematic users and ensure privacy in their online social lives.
Know the warning signs.
Knowing common warning signs can help parents identify potential situations that may involve unhealthy or potentially dangerous online interactions. Some examples of behavior that, especially when combined, could indicate concern:
Long hours spent online

Secretive behavior, like hiding a phone or laptop when parents enter the room

Unexpected arrival of physical gifts from someone unknown to the parents

Withdrawal from family life
Having this foundational knowledge about making your kids making friends online should help parents rest easier. In a world where kids are increasingly seeking connection online, it's important to be supportive, communicative and understanding before diagnosing your child's online behavior as an immediate problem.
When your kids are making friends online, put more internet parental controls into play today with Verizon's Just Kids, which offers more ways to control usage, access and internet safety for kids in one app.