Millennial parents driving a change in online safety and digital parenting
Full Transparency
Our editorial transparency tool uses blockchain technology to permanently log all changes made to official releases after publication. However, this post is not an official release and therefore not tracked. Visit our learn more for more information.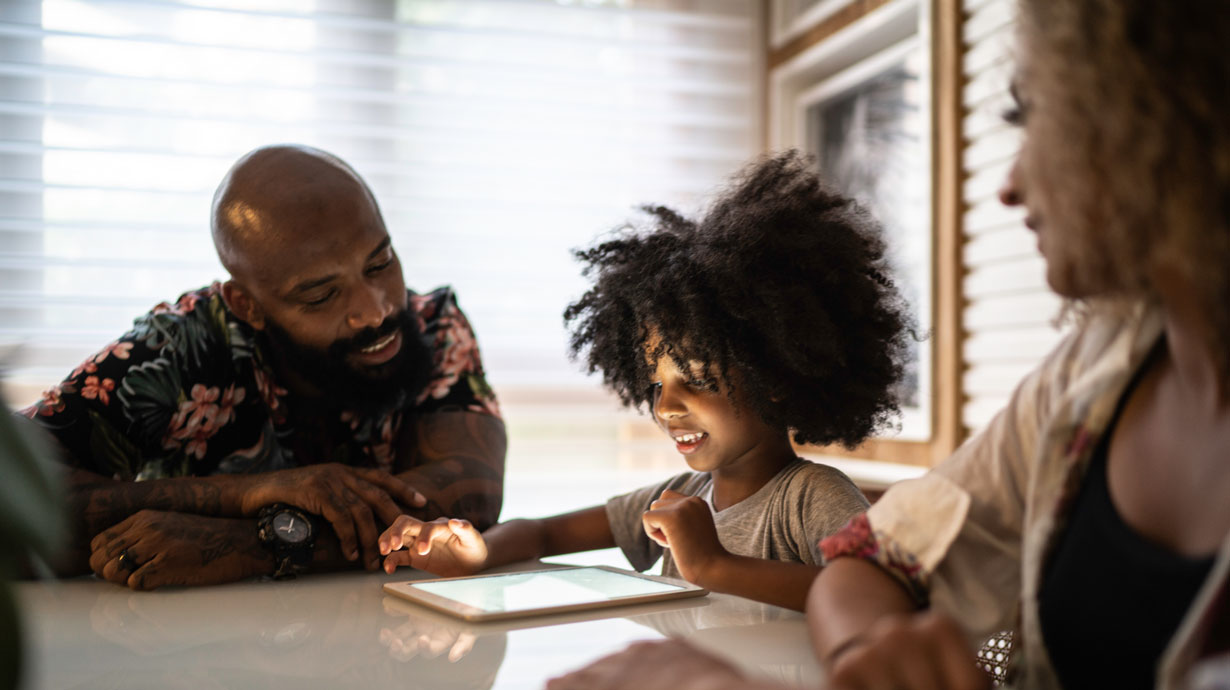 Being a parent in the digital age has long been overwhelming. Trying to keep up with the latest gaming, social media and devices that kids are enjoying is a challenge. But a younger generation of parents who have grown up with technology are channeling this overwhelmed feeling and changing the game. Millennial parents are driving a shift in our approach to digital parenting and attitudes toward keeping kids safe online.
To better understand the digital lives of today's families and the role parental controls and online safety tools play, we worked with the Family Online Safety Institute (FOSI) to launch a multiphase study. One of the key findings of the research, which was funded by Verizon, is that there is a shift in attitudes toward, behaviors around and approaches to online safety and responsibility. This shift is being driven by millennial parents.  
The study included online community conversations with parents and kids, as well as a nationwide parent survey that was presented at FOSI's annual conference in November. If you're a parent, you may recognize yourself in some of the concerns, approaches and expectations outlined below.
Here are five key findings from the research that define the characteristics of millennial parents and their attitudes toward online safety.
No. 1: Millennial parents have grown up with technology.
As digital natives, millennials may be more adept in using technology. They've also likely earned their stripes with regard to online safety. As digital natives, they're more likely to have experienced firsthand online safety incidents that they've had to resolve themselves. They're also accustomed to hearing about online safety threats and solutions in schools, their communities and throughout news cycles in ways that inform their approach to addressing issues facing today's kids.
No. 2: Millennial parents are overwhelmed by today's vast digital landscape.
During the online community conversations with parents, one commonality unified parents of all generations: They feel overwhelmed by the number of apps, services and devices available today. It's hard for parents to stay on top of it all. This isn't unique to millennials; baby boomers and Generation X parents expressed similar feelings.
No. 3: Online safety is a shared responsibility.
While older parents tend to try to "own" the responsibility of keeping kids safe online, millennial parents see things differently. Just 30% of millennial parents consider themselves the "most" responsible party in keeping kids safe online, compared to 57% of boomers and 43% of Gen Xers. Millennial parents see online safety as more of a shared responsibility, not only between themselves and their kids, but also among the media and tech industries, the government, and schools.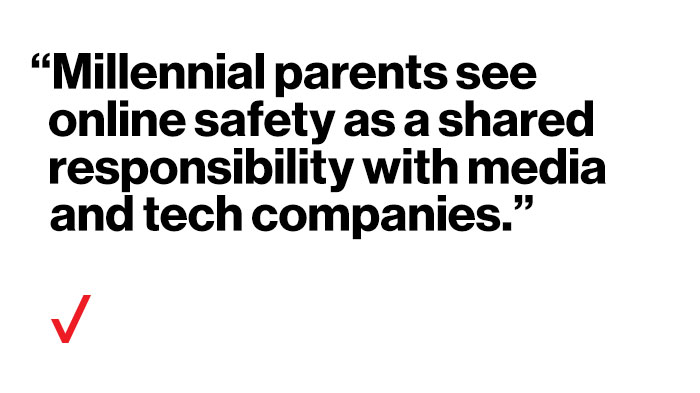 No. 4: Millennial parents are resourceful in finding online safety solutions.
Solutions and online tools to manage online safety are abundant. Millennial parents are more likely to explore these options in depth. While older generations tend to rely on general internet searches and information shared by schools, millennial parents are more likely to go right to the source for information specific to a certain platform or type of content.
For example, one-third of millennial parents say they are likely to use safety controls provided by social media platforms, compared to less than a quarter of older parents. This is consistent across the board for content platforms as well—millennials are more likely to use in-platform controls for gaming, streaming music and audio, and streaming video services.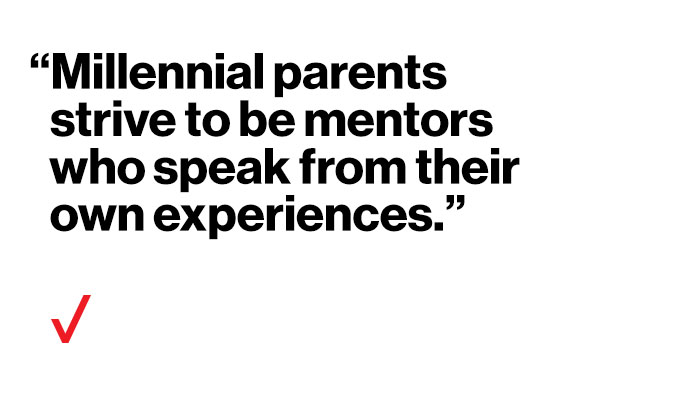 No. 5: Millennial parents are more concerned about their own children's misbehavior.
The primary online safety threats that concern boomer and Gen Xer parents tend to be external (predators, identity theft, hackers), along with the threat of exposure to sexual content. Millennial parents are concerned about these threats as well, however, their biggest concerns cluster around their own children's roles in bypassing rules and misbehaving.
"Under the radar" activities that concern millennial parents include bullying, making purchases without parental consent and general inappropriate behavior online that adds to social stress. Over 80% of millennial parents are concerned about these types of behavior in their own teenage kids, compared to less than half of boomer and Gen Xer parents of teens. This also indicates an attitudinal shift toward online safety. Older parents view themselves more as "protectors," whereas millennial parents are striving to be mentors who speak from their own experiences to guide responsible online decision-making in their kids.
With a shift in digital parenting being driven by the youngest generation of parents, this trend does not show signs of slowing down. What's next? It will be interesting to see how media and tech companies respond to the shift in attitudes and concerns around online safety, and whether millennial parents' expectation of more help will actually get these companies to respond. It will also be interesting to see if millennial parents can harness their collective power to make real changes to online safety.
Feeling overwhelmed? Find proven tools and expert advice to help you navigate gaming, virtual learning, screen time and more on Parenting in the Digital Age.