Is gaming the new social media?
With more social interactivity built into the gaming experience, it's virtually a new social reality for kids today. Here's what parents and caregivers need to know to set some pregame rules.
Full Transparency
Our editorial transparency tool uses blockchain technology to permanently log all changes made to official releases after publication. However, this post is not an official release and therefore not tracked. Visit our learn more for more information.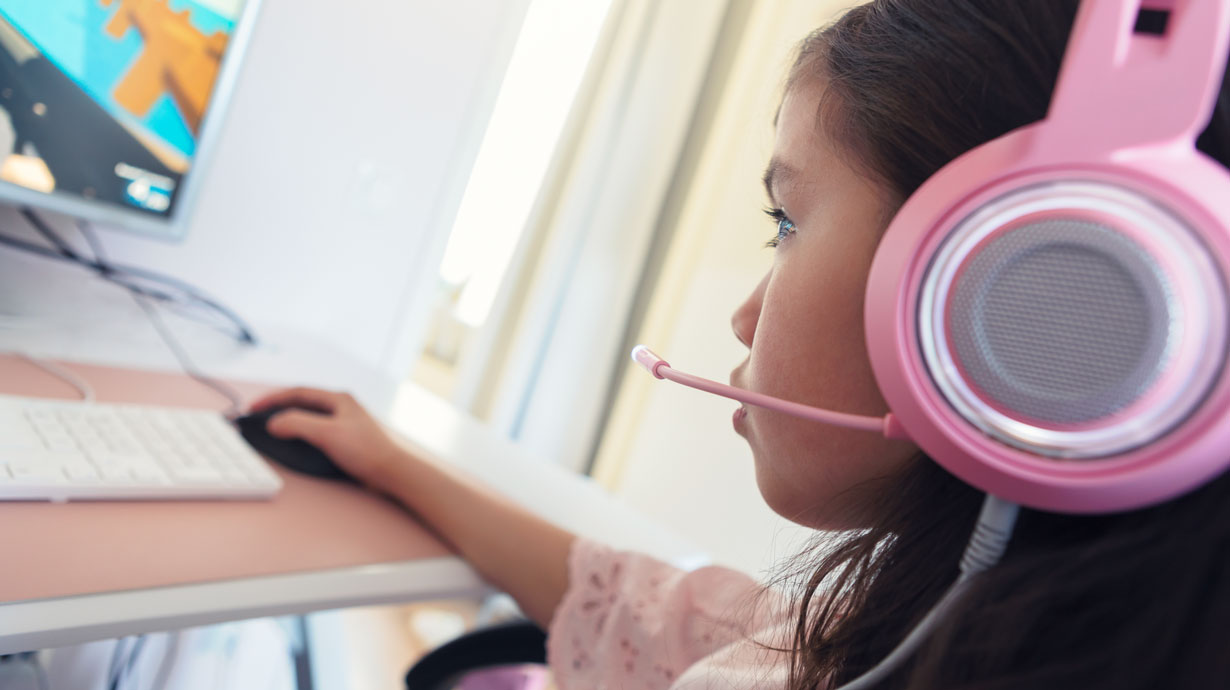 I've worked in IT for over 17 years. In the lunchroom of my first IT company, there were several TVs with attached gaming systems. Most of the techs would gather there every day to play multiplayer games during our lunch break. These gaming sessions were really important to our company culture and helped us form amazing bonds. Most of my current friends came from the relationships I formed at that company. Teens were hopping on the multiplayer games wagon, too, by creating experiences where several friends would gather in one place to play a specific multiplayer game.
Fast forward to the digital world of 2021: Gaming together in person has moved online. And now, many kids' first experiences with social media are occurring through gaming platforms. Online games like Roblox, Minecraft, Animal Jam and so many more not only have quests you can embark on together, they also have rooms you can customize and characters you can become. The two most popular games kids are playing, Fortnite and Among Us, have social components. New studies suggest that for some teens, gaming could be better than social media.
So what do parents need to know about this new social-play trend? And why is gaming becoming the preferred place for teens to hang?
It's more than just a "like."
Teens are no longer content to just share photos and status updates with their friends—they want to interact with their friends. This is why platforms like Roblox and Snap Games and trending videos on TikTok that feature gamers have become so popular. They offer more than just sharing pictures and videos of what's happening in your life. You are able to compete, play and spend quality time with your friends through online gaming platforms. For example, instead of just commenting on a photo of what your friend ate for dinner, you can go on an adventure together to slay a dragon or build a city. Coordinating attacks or problem-solving together is much more enticing for kids who grew up on technology than simply sharing status updates.
Gaming provides a virtual connection.
During 2020, we quickly learned how to interact with our friends in a completely different way. Instead of being able to get together to have fun and play games with one another, we found virtual ways to play. Multiplayer games with social components like in-game chat or working together as a team help kids keep in touch with their friends they could no longer see in person.
To be blunt: It's still cool because their parents aren't all over it.
No matter how much parents want their kids to love all the things they love, as soon as their parents start using something their kids are using, it's just not as cool. When parents started using Facebook, kids migrated over to Instagram. Now that grown-ups are using Instagram, kids moved on to Snapchat and TikTok.
Well, guess what? Adults are using Snapchat and TikTok now too, so the kids are moving on to multiplayer games. Kids are not loyal to a specific platform and will quickly jump ship, which also makes gaming great for them. It allows them to interact during the game but doesn't lock them into a specific platform for their social interactions.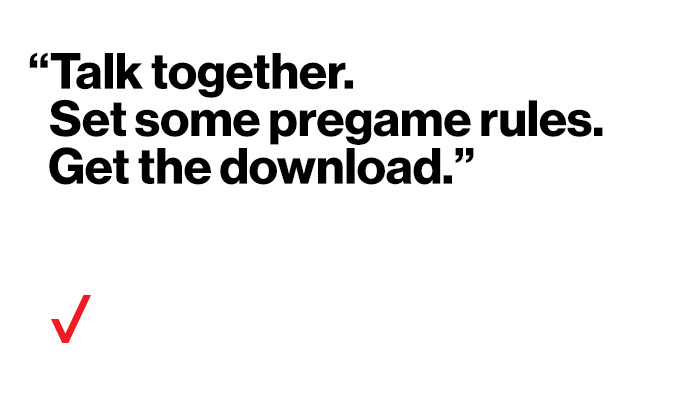 Set some pre-game rules.
Play in the open.
Gaming chats are text- or voice-based interactions that occur between the different players currently in the game. These chats are a great way for kids to interact during quests and when building worlds. They can be an important aspect of the game itself and can help kids work together to solve a problem.
However, these chats are open to the public. One way to help your child stay safe while gaming online is to allow social gaming only in open areas, and maybe even limit it to larger devices, such as the main TV in the family room or a desktop computer that is in a general area of the house. If they play on a larger tablet or smart TV in the family room, you can keep an eye on things without hovering. If someone is being inappropriate, you can have a conversation with your child about what happened and what they can do about it in the future.
Talk about the potential dangers.
Is there someone asking for personal information like a phone number or what school they go to? Do they ask them or other people in the game to take the conversation out of the game? Are they overly complimentary? All of these things should be warning flags.
Tell your kids to never give out personal information, including social media usernames on other platforms. Also educate them on grooming and how it works. For example, "grooming" happens when a stranger in the game shows a lot of interest in your child or someone else in the game and offers them in-game rewards or is constantly telling them how good or smart they are at the game. Let them know that it can be tempting to interact since it feels good to be complimented, but to not put too much effort into the conversation, and perhaps even move on from that game for a little while.
Talk with your kids about "friending" strangers. Often, gaming chats are limited to the game itself. However, once two accounts become "friends" inside a game, they can interact in private chats and continue conversations outside of the gaming session. Only allow kids to become friends with people in a game that they know in person.
Check the game rating.
Most games are rated by the Entertainment Software Rating Board (ESRB), which should give parents a good idea of what age groups the game is appropriate for.
The ESRB website can give very specific details about the game, such as "users interact," meaning that not all interactions are completely monitored, which might affect your decision to let your child play the game. A lot of research goes into these ratings, so it is a great idea to look it up and pay attention to the age recommendations.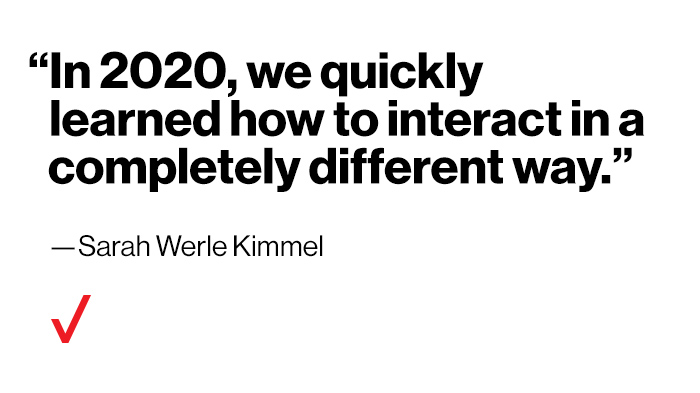 How to support your kids' interest
Check your speeds.
When you are playing online with friends in real time, your speed can become a significant issue. As your group joins in a battle, you could affect the outcome if your system is lagging. Lag is when your data speeds or device can't keep up with what is happening in the game. This causes the game to pause and glitch. As you can imagine, during an interactive game with multiple players, lag on anyone's part can be unacceptable.
If your teen is going to play games often as a form of social interaction, make sure you have the appropriate speed and device to play properly. If the rest of the group is constantly waiting on you to finish your part of the construction or they need your response to a question in order to finish the game, they may just stop asking you to play with them. As the future of gaming transforms along with technology like 5G, speed and connectivity play a crucial role in the overall gaming experience.
Play it safe and talk it out.
Many games will allow parents to turn on filtering for chat functions, but this can only work for text-based chats. Voice-based chats are a little harder to monitor since the filter wouldn't be able to detect words in real time.
As chats can be limited in-game, many kids prefer to take their discussions outside of the game and into another platform like Discord. For the most part, I do not recommend allowing this, unless your child knows the person they are talking to in person.
A great suggestion for your kids is to have them call their friends on the phone or hook up a video conference while they play online together. This will allow them the same interaction as sitting with each other while playing the game but includes the added benefit of social distancing.
Gaming has definitely changed from the days of Pong and Pac-Man. The social aspect has transformed the experience from way more than just a game: They're fully immersive interactive experiences. Start the conversation early about what's appropriate in your house, and keep the conversation going.
Ready to take the conversation offline? Download some tips for setting pregame rules from the Family Online Safety Institute, and play on.
Want to see how the future of gaming has the potential to be redefined by 5G? Learn about five ways 5G can potential transform the future of gaming.