Teen driver safety: 5 ways to curb distracted driving
As parents, we can't presume to have it all covered, but we can proactively address phone concerns and risks with our kids.
Full Transparency
Our editorial transparency tool uses blockchain technology to permanently log all changes made to official releases after publication. However, this post is not an official release and therefore not tracked. Visit our learn more for more information.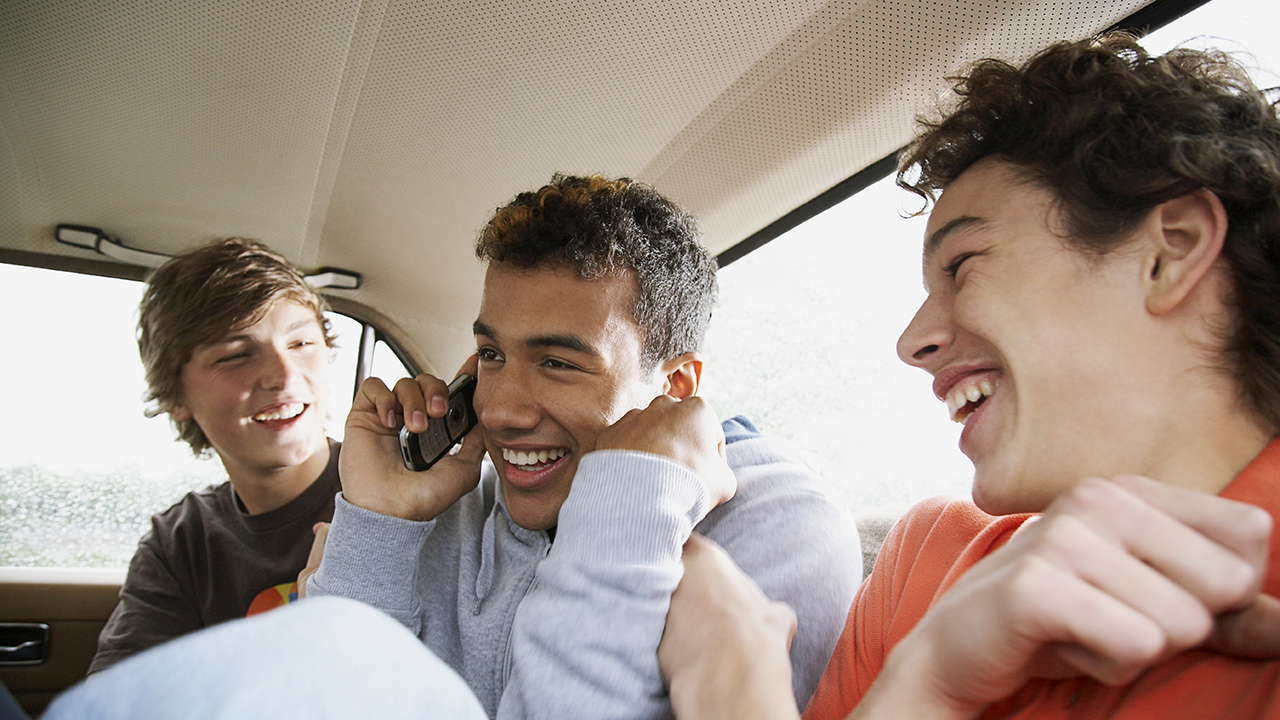 It's not that Ashley Parson doesn't her trust her 16-year-old son—she does. When she installed a Verizon Hum tracking device on the car he's driving, she was simply taking a precaution.
"I don't even think he thinks about it, honestly," Parson says about the tracking device. From her phone, she can check her son's safety score based on the number of times he takes a sharp turn, drives fast, brakes hard or hits the accelerator. Right now, Michael has a good safety score: 80 out of 100.
"It just lets me know his safety habits and where he is," she says.
This proactive approach to parenting in our increasingly tech-engaged lives is encouraging—especially when compared to the data. Many parents think they have it covered. According to Magid's annual Mobile Lifestyle Study, only 20% of adults ages 18-74 with children in their household are "very concerned" with the amount of time children spend using a smartphone. This is considerably less than the 36% of adults without children who are "very concerned" about the amount of time children in society spend using a smartphone.
This "more concerned about the other guy" mindset is worrisome, and when it's applied to young drivers, it could be dangerous. According to the Center for Disease Control, motor vehicle accidents are the number one cause of death for American teens. National Teen Driver Safety Week, October 20-26, 2019, is now celebrating its 12th year, originally initiated to raise awareness of this sobering statistic and to prevent teen automobile fatalities.
But there are a few tech tweaks you can make to minimize your teen's distracted driving with a phone—and help you keep your own eyes on the road, too.
1. Enable auto replies to texts while driving
Texting while driving is a widely recognized smartphone distraction and parental concern, but your phone has settings to block texts while driving. To change settings on your specific device, search for instructions related to "auto reply," "driving mode" or "do not disturb" and your device name.
2. Employ safe driving features in Hum by Verizon
Connected car technology advancements include practical tools that help create responsible drivers. Hum by Verizon is one easy-to-install app example. Going beyond the basics, Hum offers a variety of innovations to make your teen's driving experience safer. In addition to rescue features such as roadside assistance and crash detection, Hum features a personal Safety Score that assesses your teen's driving behaviors and calculates factors such as speeding, hard braking and sharp cornering.
3. Introduce your kids to safe driving content
Viral content and videos about teen driver safety on Buzzfeed, YouTube, Vice or other sites familiar to your teen can help create a memorable image as well as legitimize in their eyes the severity of the issue. Sharing safe driving content with your teen is a great way to grasp their attention and instill safe driving behavior.
4. Weave tech distraction into your driving instructions:
Getting behind the wheel those first few times is often stressful for teens. Taking the time to recognize and address tech distractions during these initial driving experiences—especially when you are providing instruction to your kids—can have a lasting effect on fledgling drivers. Turning off the phone or engaging safe driving settings during driving instruction could establish safe driving habits for life.
5. Model good driving habits for your kids
Lessons help, but demonstrations of healthy driving habits truly establish a foundation. If you don't use your phone while driving, your kids will absorb this—it's that simple.
Parents are the best role models of healthy tech usage and teen driver safety, so to ensure our children are informed, responsible drivers, share the knowledge and strategies to help them resist the urge to text or engage with their phones while driving. It is our hope that these tactics will establish lifelong—and life-protecting—smartphone behavior.
For related media inquiries, please contact story.inquiry@one.verizon.com