Seeking apps for new drivers? Smart Family can help.
Looking for apps for teenage drivers? A parent—who also leads the team testing Smart Family—shares how she uses it as a driving monitor app for her 17-year-old son.
Full Transparency
Our editorial transparency tool uses blockchain technology to permanently log all changes made to official releases after publication. However, this post is not an official release and therefore not tracked. Visit our learn more for more information.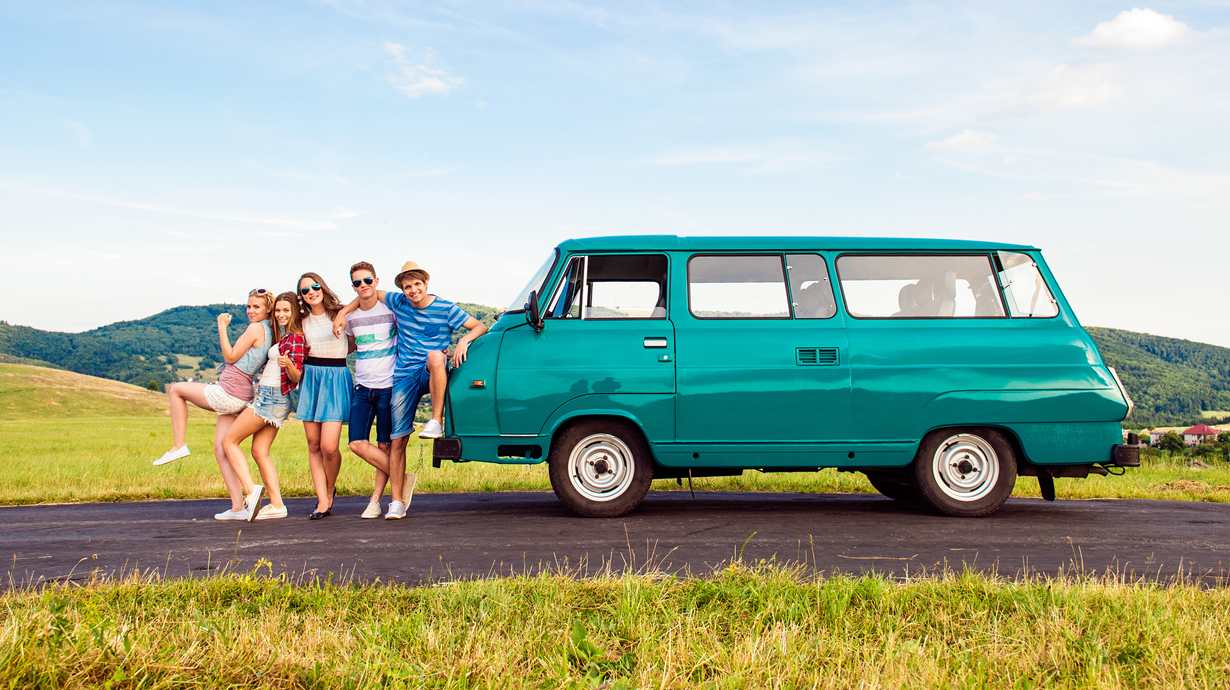 Patty Huang saw a pattern: Every morning on the drive to school, her 17-year-old son hit the brakes hard at the same place on the route, at the same time. But it only happened on the drive there—not the drive home.
"Both of my boys are driving, but my younger one is 17," Huang says. It's his first year of driving on his own. "So I still get a little nervous that he might be going too fast."
Huang solved the mystery of her son's hard braking the same way she'd been alerted to it: by checking the driver insights on the Smart Family app that's installed on her and her sons' phones. The app helps parents monitor teenage drivers; parents set data limits, block contacts—and track their location.
Huang realized her son was pushing the speed limit to get to school on time, which meant he had to hit the brakes hard to slow down to turn into the school parking lot.
The solution? Huang now makes sure he's up and out of the house a little earlier. "Now he's not late," Huang says, "and not so inclined to rush and do the hard braking."
As a parent of two sons—ages 17 and 20—Huang uses the teen driving app in different age-appropriate ways with her sons (she doesn't monitor Aaron's smartphone any more, but likes to know his whereabouts in college). As the senior manager of the Smart Family product engineering team, Huang is responsible for testing the app and its features. And naturally, she has expert insight about how to use it. We got her tips just in time for National Teen Driver Safety Week, October 16 – 22.
What is the Smart Family app?
Smart Family is a mobile app for parents to monitor how family members use their smartphones and track their location. Parents can set content filters to block specific websites or inappropriate content, monitor the phone's battery, see their child's location in near real time and set time limits on Wi-Fi and data access.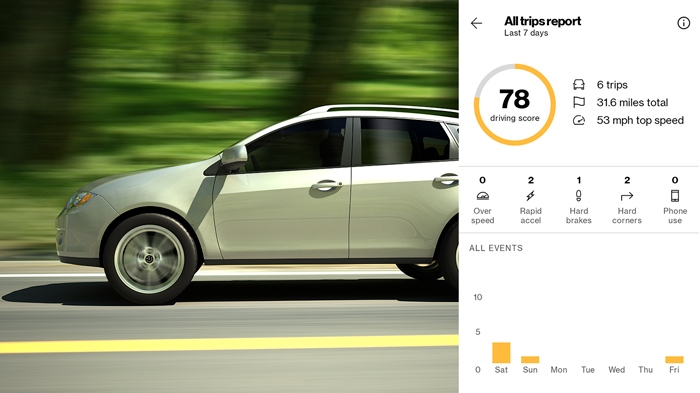 How to set up Driving Insights to monitor your teen's driving
If you're a parent and Verizon customer, Smart Family is a mobile subscription app you can download from an app store. Then your kids download the companion app to their devices and the parent sets up profiles for their kids. If your child isn't driving yet, you can set the device to "passenger." The passenger setting lets you track the same insights if they're riding with friends.
Benefits of using a monitoring app for new drivers
For Huang and her family, the app is a better alternative to taking the phone away when the house rules about tech use aren't being followed. It's not something Huang uses to helicopter over her kids, though; her digital parenting style has more of a light touch. But the teen driving app gives her peace of mind when she wants to check on the location of her sons, or see how they're applying the rules of the road she's taught them—like using the phone while driving, for example.
From the app's dashboard, she can see how many trips her son made during the day, how far he's driven and where. For example, one day he took five trips and covered 28 miles. It also shows the vehicle's top speed.
The driver insights help serve as a talking point for Huang. She'll ask him first if he was being safe. And if she needs to show some backup as proof, she's always got it. But the point isn't to make him feel like she's monitoring every move. It's to help guide better driving habits.
Driving insights:
Passenger status—If your child isn't old enough to drive, or takes the bus to school, you can still see if the vehicle they're riding in is going too fast or braking hard.

Geofence alert—On the map, draw a boundary around a safe zone, such as school or the neighborhood, and get alerts when your kid goes beyond it.

Speed—Track the vehicle's top speed.

Driver insights: Rapid acceleration, hard braking and hard corners—see when and where the car sped up, stopped or took a hard turn.

See if your kid is using the phone while driving.
All the data from these insights are used to create a driver safety score from 0 to 100 when the child is designated as a driver. The score is updated in accordance with the driver's performance. Last time Huang checked, her son Jonathan had a better score than her own.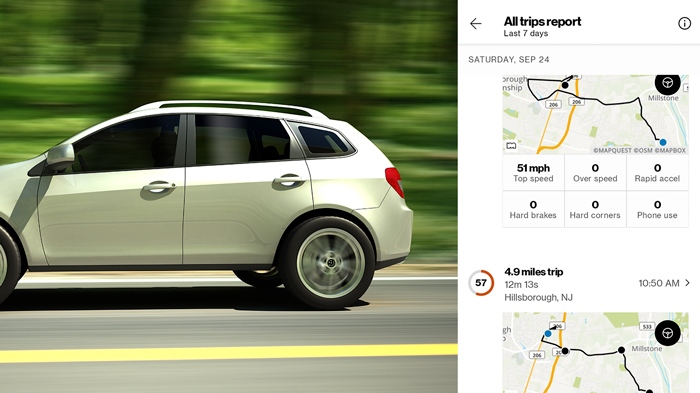 "I'm in the low 80s," Huang says, "and he's in the upper 80s."
And sometimes, checking the driver insights gives her the good news, too. Like when her son is being responsible while driving with a friend.
"I kept reminding him that you can get distracted if you have somebody in the car. You have to pay attention," Huang says. But Patty noticed from the driving reports that her son actually drives more cautiously when he has friends in the car.
"I don't know if it's what I said to him, but that was good to see," Huang says. "Otherwise, I'd worry."
Ready to start using Smart Family as a teen driving app? Buckle up.

Conversation starter
Should we use a teen driving app?
Is there a new driver in the house? Talk about your expectations with teen drivers on the road, and then use the app's driver safety score in Smart Family to keep the conversation going. Check in when the score changes and talk about building safer driving habits together.