Finding balance for an (almost) unplugged family vacation
How a cognitive specialist and parent of two neurodivergent kids handles tech on a family vacation.
Full Transparency
Our editorial transparency tool uses blockchain technology to permanently log all changes made to official releases after publication. However, this post is not an official release and therefore not tracked. Visit our learn more for more information.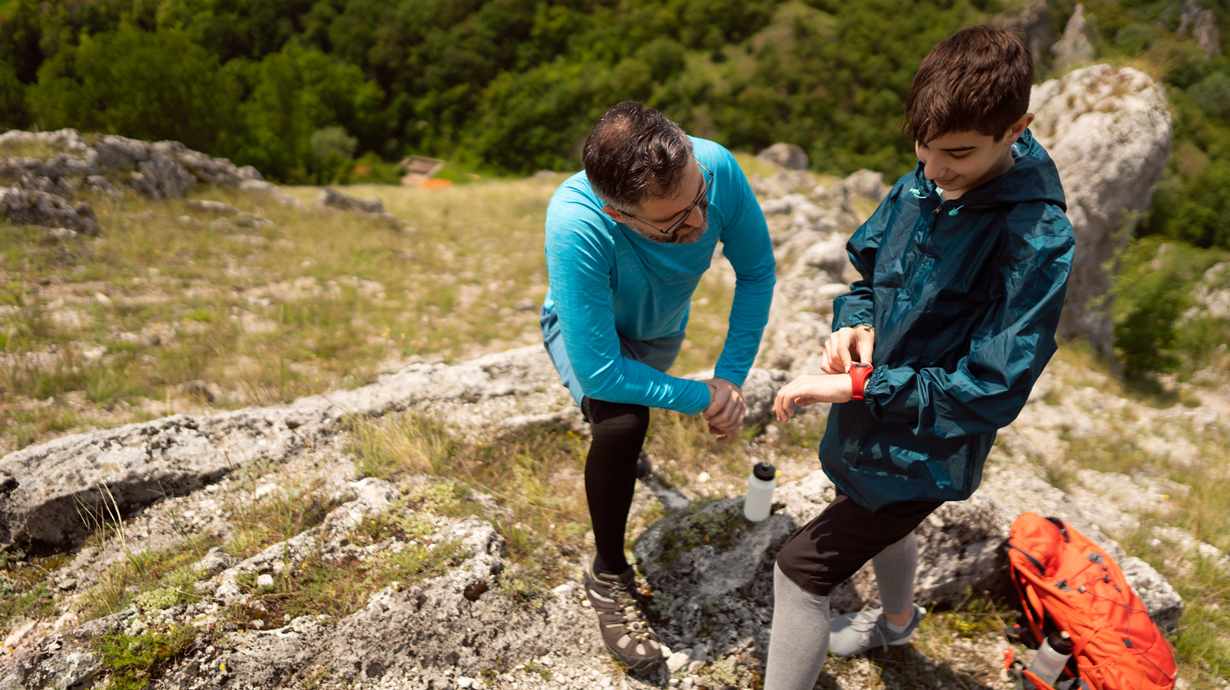 A few years ago, our family went on a trip to Park City, Utah. I wanted my kids to be "present" and take it all in, but I also wanted them to have downtime and kid time. Kid time in our home is typically some form of digital experience, game or outdoor activity. So before going on the trip, we had open communication to set some expectations.
My husband and I had spent a lot of time planning this trip, and we wanted our kids to unplug, enjoy it and not be stuck on a screen or asking consistently, "Can we get on our devices now?" We concluded that electronics could be used while we were on the (almost) tech-free trip, but with guidelines. Ultimately, we wanted our trip to be peaceful. With a little planning, and some ongoing conversation, the results were surprising.
Step 1: Before you leave the house, talk together about your expectations with using tech.
We put together a list of guidelines for using tech while traveling. And the kids understood that if they didn't follow the guidelines, or rules, they didn't get access to the electronics. Here's what we set up:
Be present and enjoy the moment.

Be engaged with family members.

Be available if asked to do something.

Be collaborative with the family as a whole.

Be friendly and use manners when on technology.

Be understanding that plans can change.

Be laid-back … we're on vacation.
Step 2: Incorporate technology into the unplugged vacation and give the kids a project.
The goal isn't a total digital detox: Both of my kids had a tech project to do while we were on our trip. My son's chosen activity was to exceed 20,000 daily steps per day. For a child with ADHD, like my son, attaining 20,000 steps is nothing. He uses a smartwatch to monitor his steps. However, my goal as a mom was for him to gain the cognitive benefits of being outside with nature. What ended up happening every day was that he and my husband would go for a walk early in the morning to help meet the 20,000 steps goal, but on their walk, they would lose track of time and go farther than planned or anticipated. My husband said those were the best experiences, he and his son on their silent and enjoyable walks. My husband did not take a single picture on these walks because he simply forgot.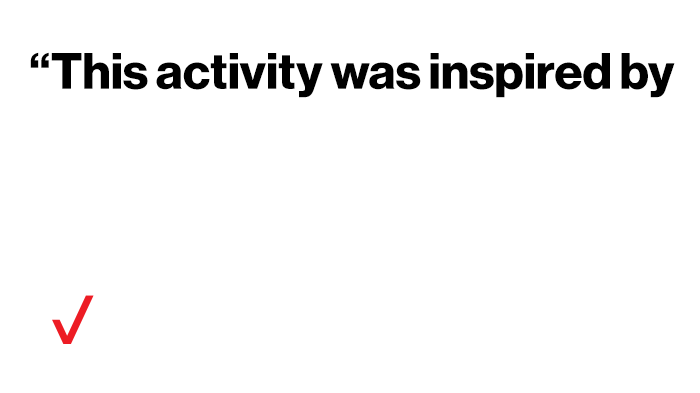 This activity was inspired by tech, yet tech was forgotten at the moment because they were so present. My husband shared what they saw on the walk and how peaceful it was. While I am sad that I have no physical proof of them walking together, I'm overjoyed at the bonding time and connection they both experienced. We all ended up going on these walks, and for the first time in my life, I logged 20,000 steps a day consistently.
My daughter's project was to use her device to create a video when she returned home. She's my artistic and creative child. She woke up early to record the sun over the views of the mountains and take in the vast and stunning landscape. This was done from the balcony of our hotel room. When we returned home, she and I worked on editing and creating the video together. She also painted the scenic photos from her device to canvas prints and made beautiful pieces of art that are located throughout our house. I often look at her paintings and remember how fun and unique that trip was, and it enhanced her creativity and the overall experience.
Ready to unplug and hit the road?
You can still have an unplugged vacation from screens even if you decide that tech can be a part of your family experience (and if you're looking for more reliable coverage on the road, check out Verizon's new unlimited plan). Talk with your kids about the guidelines listed above, then think about creative ways to let your kids use the tech they love while still being in the moment. Below are a few ideas to help you get started.
Photos—One of the kids may want to be the trip photographer. They can use their phone to take photos and make a plan to print them out or save them into a digital family photo album.
Vlogging—Use the phone's video camera to make a family video of the trip together and publish to a family vlog. Consider using video editing apps to edit videos.
Digital and 3D art—On the return home, can they make a cartoon of the trip's adventures using digital or 3D art? This improves memory retention.
Music production—Write a song on that long road trip and learn how to record it using a tablet's music production apps. 
Fitness challenge—Set a step goal on family vacations. Or try and guess how many steps it will take on that walk to get some ice cream. The person with the closest guess wins.
Whether you hit the road, or just try to have some screen-free time for a family weekend together, be safe. And be in the moment.
Quick tips for an almost tech-free unplugged vacation:
Establish guidelines and expectations about using technology on the trip.

Prioritize connection to the people and the places you're going to see (see the list above for examples).

Make sure kids understand that if they don't follow the guidelines, they can't use the technology.

Give the kids a fun tech assignment to help you and your child spend more time in the moment.
Smart Family can help you and your family stick to your screen-free rules on vacation.