What age should a child get a cell phone?
Some parents say it's the modern-day riddle to their existence.
Full Transparency
Our editorial transparency tool uses blockchain technology to permanently log all changes made to official releases after publication. However, this post is not an official release and therefore not tracked. Visit our learn more for more information.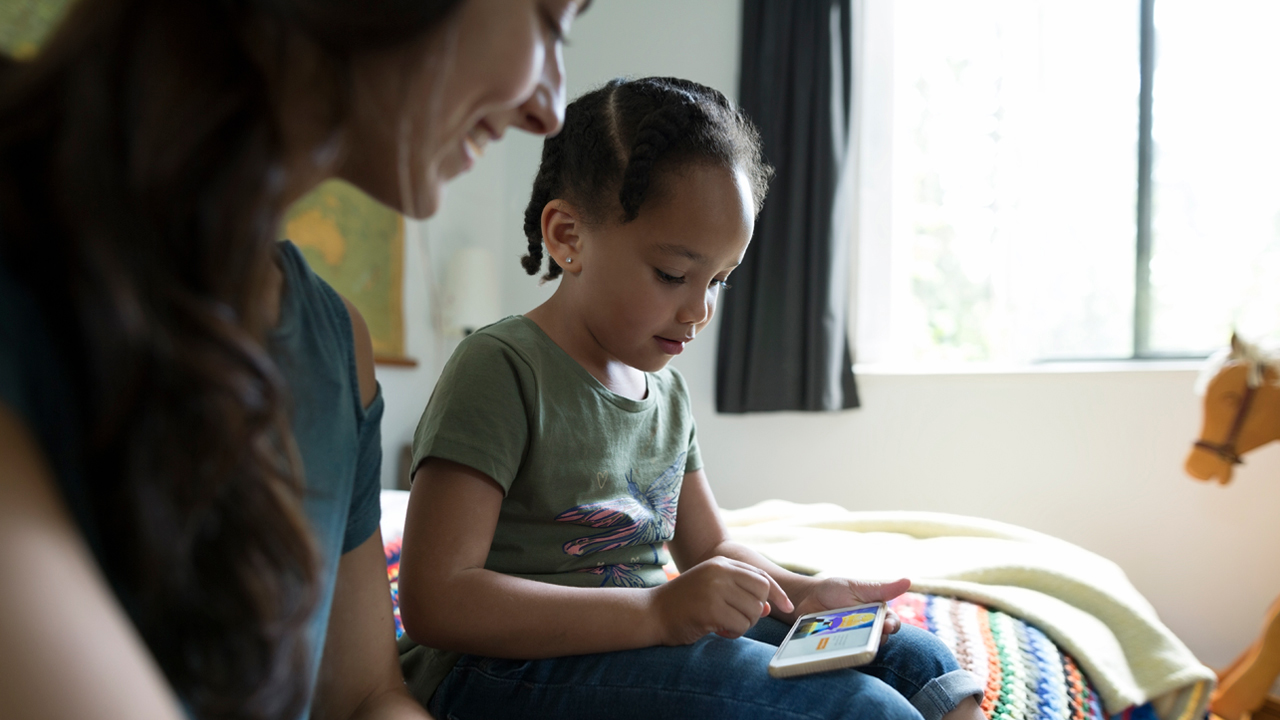 Today in the US, 45% of kids between the ages of 10 and 12 have their own smartphone with a service plan, according to a recent Nielson Report. But, for many parents and experts, asking the question, "Should kids have cell phones?" has nothing to do with what other parents and children are doing.
For example, both Bill Gates and Steve Jobs didn't give their kids a smartphone until the age of 14—an age when kids can understand the value of face-to-face communication, according to an assessment by Gates and Common Sense Media. However, this too does not answer what age a child should get a cell phone.
Ultimately, like most parenting strategies, there isn't a one-size-fits-all solution to when kids should have cell phones. It's difficult to assign a specific age; it depends more on a child's individual level of responsibility and maturity.
"Look for the developmental signs," says Lori Evans, MD, director of training in psychology at the NYU Child Study Center. "Does your child lose his belongings? Is he generally a responsible kid? Can you trust him? Will he understand how to use the phone safely? The rate at which kids mature varies—it will even be different among siblings."
If the conversation is a hot topic in your house, here a few things to consider from parents and experts:
1. Independence milestones.
"Does she make her own lunch? Walk home from school on her own? Spend a short time home alone? Can he babysit a younger child for short windows of time or take public transit by himself? Is he responsible with his allowance or other money/savings? Is she organized with her homework, or putting away her own clothing?" writes Devorah Heitner, founder of Raising Digital Natives.
2. Your independence milestones, too.
Do you know how to use parental controls? Are you modeling good face-to-face communication skills? Is it more about convenience for you or for them? For the Ortiz family, the focus was on developing their children's communication skills before they got a phone. For their eldest child, they waited until the summer before their freshman year in high school to make a decision. The combination of their child's maturity and responsibility provided peace of mind when he started working his first part-time job. "We always said that it is up to the kids and how responsible they are," says Dulce Ortiz. She has two children in middle school who will also get their first phone before high school. "But we believe that it's more about how responsible and involved we are as parents, because sometimes, the convenience is more for the parents than the kids."
3. Necessity.
For Kimberly Easley, her two sons got their first phone when they started walking to school without adults in the fourth grade. Early on, it was a flip phone, and later on, a smartphone. "My oldest has severe food allergies and asthma, so aside from walking to school, it's also for calling in an emergency," Easley says. "They aren't allowed to use their phones or other devices during the week aside from communicating. We have limits on each app and WiFi shut-off times along with parental controls."
4. Impulse control.
Therapist and parent Lydia Long says her kids got their first phones at different ages: The youngest was in eighth grade while the oldest was halfway through 10th grade. "A kid with poor impulse control already would need limited and structured time, if any at all," Long says. "My daughter had much better control than my middle son and was more responsible."
There are other ways to gradually boost your child's level of responsibility to receive their first cell phone, such as by practicing with other devices:
Consider a shared family device, such as a house smartphone, one that a kid could checkout and borrow during certain circumstances like sleepovers or going for a bike ride, etc. Practice working on their communication about pick-ups, check-ins and good text etiquette.
Consider Just Kids. Think of this first plan as "training wheels" for your child. As she demonstrates responsibility in using her phone, she can eventually earn the privilege of a plan or a phone with additional features.
And, as you're reaching for your own parenting independence milestones, consider how Smart Family can help. This app lets you install parental controls on your kids' mobile devices so you can check what they're doing. You can also use it to help guide your kids in the right direction by monitoring which social networks they use and for how long, as well as who they're texting and calling.
This article was authored by staff at the Family Online Safety Institute, a nonprofit organization that works to empower parents to confidently navigate the digital world with their kids. It was originally posted on their Good Digital Parenting blog and republished here with permission.