Inside a 5G-connected factory: Improving quality and efficiency in real time
This Corning factory is using 5G to speed analysis and quality control. Here's what it looks like when you go beyond basic connectivity and unlock enterprise intelligence.
Full Transparency
Our editorial transparency tool uses blockchain technology to permanently log all changes made to official releases after publication. However, this post is not an official release and therefore not tracked. Visit our learn more for more information.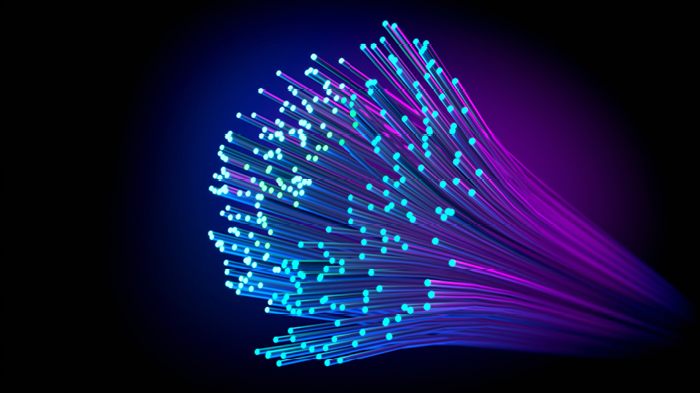 One of the nation's largest fiber-optic cable production facilities sits at the foot of the Blue Ridge Mountains in Hickory, North Carolina. From the outside, the Corning facility looks like many other large manufacturing centers. But while the outside might not seem unusual, inside is a different story, as the company has adopted a host of sophisticated technologies to support manufacturing 4.0—a push to use data to drive decision-making and problem-solving.
Manufacturing 4.0 processes can enable the automation for tasks such as packaging products for delivery, real-time data reports from machinery to track production, and more. Corning has long been a leader in smart manufacturing, and the project in the Hickory plant has unlocked new capabilities. "We're basically using data and techniques such as machine learning and artificial intelligence (AI) to help drive better visibility about our processes," says Grethel Mulroy, Senior Program Manager, Manufacturing 4.0 at Corning.
Mulroy says that at Corning, that kind of technologically advanced manufacturing is possible in part thanks to Verizon's 5G network. Working together, teams from Corning and Verizon are using the connected systems to bring visibility and insights in near real time, helping to enable a new level of enterprise intelligence for the business. What's more, Corning is putting these insights to use in a factory that makes the optical cables that in turn are used by Verizon.
5G on the factory floor
Corning uses Verizon 5G Edge with AWS Outposts and a private 5G network in the facility to provide fast, reliable connections to sensors, devices and machinery. With 5G and edge computing, data can be processed closer to its source rather than at a traditional, distant data center, thus reducing network latency (the time required for a packet of data to travel round-trip between two points). This allows for improvements in real-time-data capabilities—both in the analysis and the reaction to what the data reveals—so that action can be taken faster too.
What does that mean for day-to-day life at the Corning factory? It means not just connecting the business, but helping to make it smarter. Let's use quality control as an example.
During the fiber-optic cable production process, cameras capture images of the cable as it is created and spooled; those images are transmitted via Verizon's 5G network to computers that analyze the images to detect anomalies that can indicate a defect. (In some cases, the anomalies can be as simple as a single water droplet on a section of cable.) Previously—before the capabilities enabled by 5G—it would take valuable time to identify and verify any anomalies so that action could be taken. Those images can now be analyzed and classified in real time. The machine learning algorithm can then provide an automatic notification to workers if a defect is detected.
That real-time analysis and the ability to act quickly help workers address current issues and identify why the issues are happening so that they can take steps to help prevent recurrence. Mulroy says that this is an example of how the system aids productivity as well as workflow at the facility.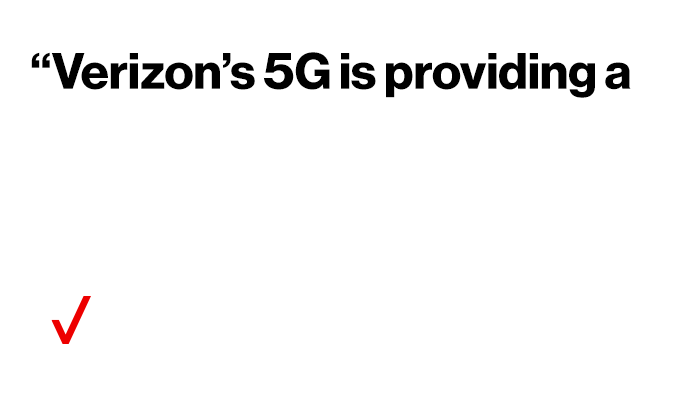 "Verizon's 5G is providing a scalable infrastructure to both move the data and then process it," Mulroy says. "And because it's real-time and it's fast enough, we can then take action." She adds that, in the case of monitoring and identifying defects in cable production, this means that workers can have the data they need to take action quickly, instead of losing time waiting for others to diagnose a problem.
"If you can quickly identify when something happens, you can move on to the next step and complete a customer order rather than waiting until someone makes a decision," she says.
Powering the future
Corning isn't alone in this push to practice manufacturing 4.0.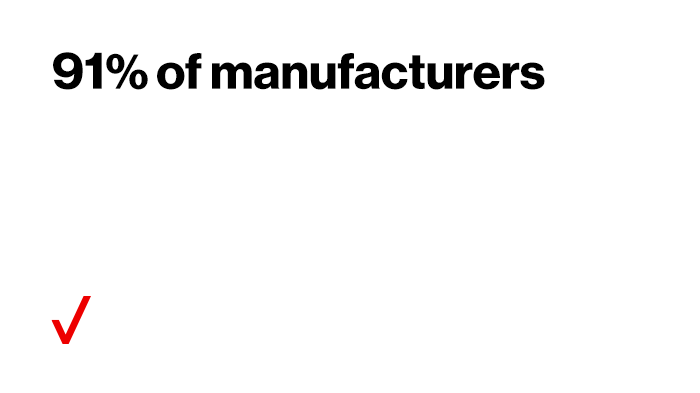 According to a Deloitte 2022 manufacturing industry report, 45% of manufacturing executives expect their investments in the Industrial Internet of Things (IIoT), which connects machines and automates processes, to help them improve their operations. And a recent study by the nonprofit Manufacturing Institute found that 91% of manufacturers believe 5G in manufacturing will be important to the overall future of their business. And 56% say they will be testing or using 5G in some capacity in their facilities in the near future.
Corning's use of Verizon's 5G network to support manufacturing 4.0 has been successful enough that expanding smart manufacturing and 5G access is now an important part of Corning's plans for facilities beyond Hickory. Mulroy says the company is starting to incorporate 5G readiness into plans for new facilities and expansions, and they're in the process of rolling out other smart manufacturing initiatives such as predictive maintenance of equipment and remote assistance to allow employees to troubleshoot problems faster.
Mulroy says a focus on 5G in manufacturing will allow Corning to incorporate other high-tech processes in the future. "It's an enabler for a lot of other aspects of manufacturing 4.0 that we're investigating," she says. "Verizon's 5G network opens opportunities to extend into these capabilities."
Get more out of your network than basic connectivity – see what Verizon 5G can do for you.