How the use of 5G in supply chain operations can prevent future disruptions
The days when home goods, tech accessories and furniture take months to get to homes may be coming to an end as 5G offers a possible solution for supply chain woes.
Full Transparency
Our editorial transparency tool uses blockchain technology to permanently log all changes made to official releases after publication. However, this post is not an official release and therefore not tracked. Visit our learn more for more information.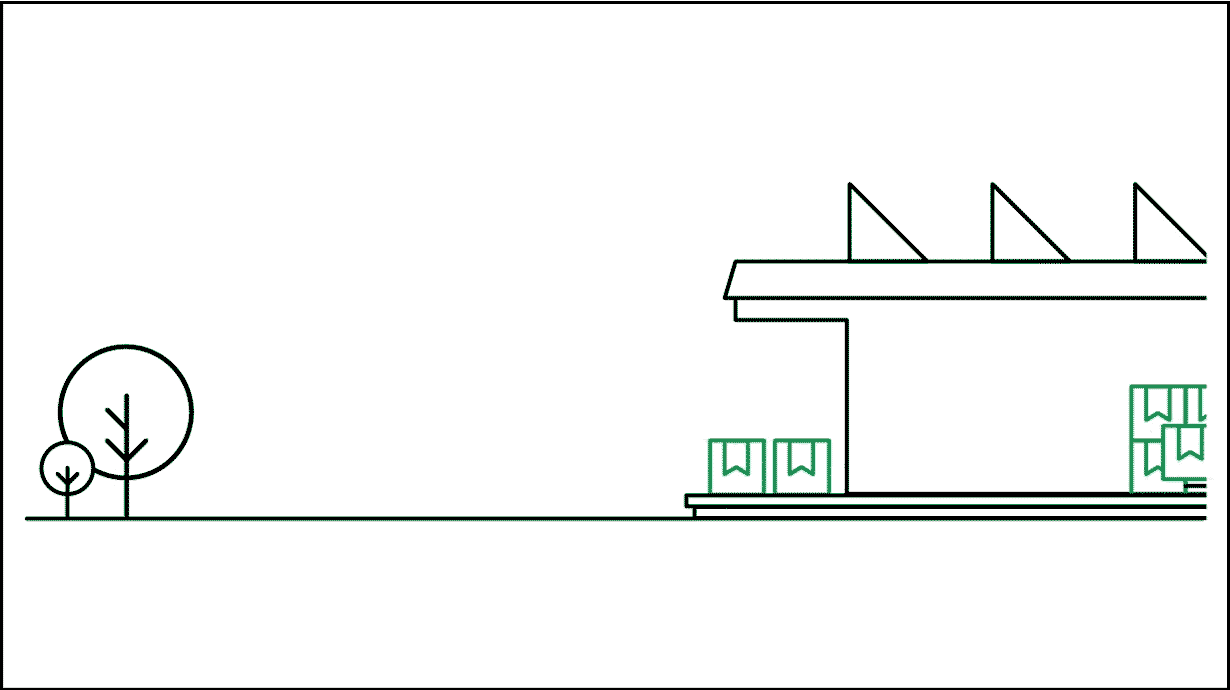 For more than a year now, consumers around the world have been hearing about issues with the supply chain. They've certainly felt it in their daily lives. The two-day shipping that they've grown accustomed to for pots and pans, exercise equipment and tech accessories has grown to weeks. The furniture they've ordered for a new apartment is slated to come halfway into their annual lease.
That's not all. Every industry, from automotive to airlines, has been impacted to some degree, driven by pandemic-affected worker shortages and congestion at shipping ports. As a result, prices are quickly rising.
So what's the solve? Turns out, the global supply chain needs more than just time. Many are calling for further investment, often in technology. The good news is that the potential use of 5G in supply chain operations and its ability to leverage a new era of the Internet of Things (IoT) may finally bring the days of shortages to an end.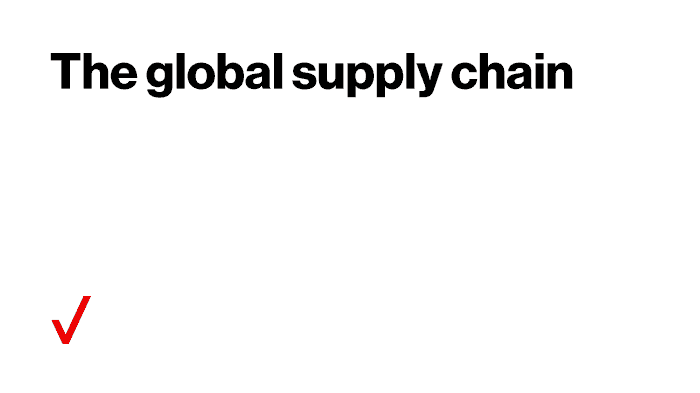 From factories to homes: Modernizing the supply chain with 5G
The current reality makes one thing clear: More visibility into global supply chains is needed. The use of 5G in supply chain operations can help address that goal and potentially help prevent future disruptions.
Today, smart sensors can help seniors age in place, streamline restaurant operations at ghost kitchens and facilitate live tracking of players' stats to boost the sports fan's experience. Similar technology can be used to collect and analyze supply chain data in near real time.
To break down the process, first, products with 5G-enabled IoT sensors are placed on a truck at the factory. Because of 5G's potential to support mobile devices at scale, it's then possible to track a company's entire supply chain with greater accuracy. En route, a manager could even check in and see the exact location of the products and the temperature or other environmental causes of a delay that arise in near real time.
The low latency and faster throughput that 5G can offer should enable improved single item tagging and tracking, and faster access to inventory status. In turn, that can improve traceability by providing the ability to track and gather data at every step of the supply chain journey.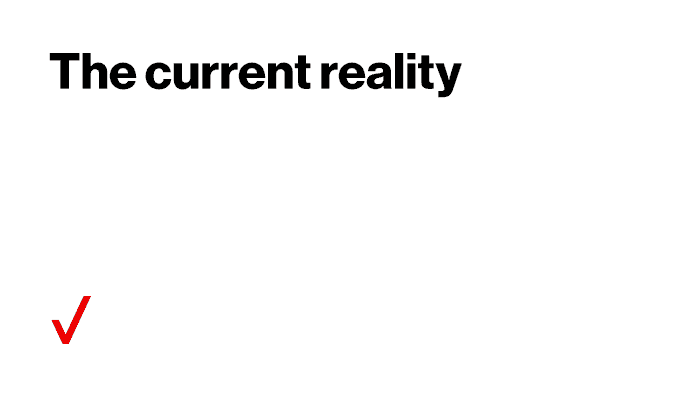 The use of 5G in supply chain operations can allow organizations to optimize their routes to avoid unnecessary trips and inefficiencies. Improved geolocation technologies can allow for better visibility into delays and unforeseen travel circumstances involving, for example, traffic congestion in highly populated areas.
By complementing 5G and edge computing with other emerging technologies, like artificial intelligence and machine learning, it's possible to more accurately predict when products will physically arrive on the retail shelf.
Most companies still use manual controls to track and trace products. The use of 5G in supply chain technology makes it possible to label, track and record all shipments electronically to not only optimize supply chains but also help prevent cargo from getting lost or stolen.
Armed with those insights, it then becomes a lot simpler for manufacturers to not only predict when shortages are likely to occur but also mitigate them by finding alternative sources for raw materials and other critical components before their supply chains experience serious disruption.
Businesses making moves
According to a recent McKinsey survey of dozens of supply chain executives, close to three-quarters of supply chain functions currently rely on spreadsheets to manage processes, which make human errors a real risk and can lead to major disruptions. That being said, a surprising amount of progress is being made toward modernizing the global supply chain.
Supply chain leaders are aware that change is necessary and are taking steps in that direction. Ninety percent of leaders expect to overhaul planning IT within the next five years, with nearly a quarter (23%) reporting they have already done so. Four out of five expect to or already use AI and machine learning in planning, with another 60% planning to do so in the future.
An example of a business making moves is FM Logistic, an international supplier of omnichannel supply chain services, which has partnered with Verizon Business to transform its global network infrastructure. The secure and super-charged SD WAN network will run across FM Logistic's operations in 14 countries to enable digital transformation initiatives that span a raft of IoT and AI technologies.
"With new digital applications on the horizon such as Internet of Things, artificial intelligence and machine learning creating a digital data explosion, it is crucial that businesses assess their existing networks to ensure they are ready for this fast-paced digital future," says Scott Lawrence, group vice president of Verizon Business in Europe. "Newer networks feature better security, more capacity and enhanced functionality. They can help supercharge strategic business growth and new service innovation for increased competitive advantage."
The upgrade will allow for FM Logistic to get ahead of the curve and prepare its infrastructure for the next generation of operational innovation.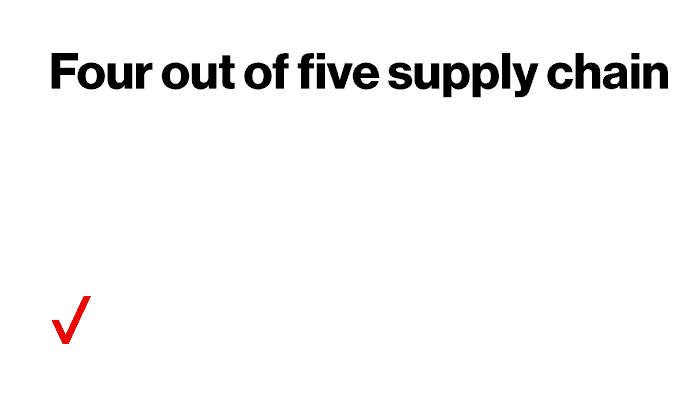 Visibility for consumers
Ultimately, the goal is not just to mitigate supply chain shortages; it's about visibility for consumers. It's not uncommon for consumers to log on to a website to determine which store has a product that they are looking for only to discover when they arrive that that item is no longer in stock. A key reason for this is that the transaction system that retailers employ in their outlets are not able to update their supply chain applications in anywhere near real time. As far as the average consumer is concerned, however, that trip to the store was a waste of time that tarnished the brand image of that retailer.
5G can enable the use of "smart shelves" with IoT sensors to provide real-time inventory visibility, so they can be quickly restocked. This avoids customer-frustrating product shortages without overstocking, as well as providing insight into what's selling and what isn't—a game changer for brick-and-mortar retailers.
Not every logistics challenge that might adversely impact a supply chain can be circumvented. However, it's clear that as 5G networks enable organizations to gain more visibility into their supply chains, there are many benefits that can directly reduce or eliminate current issues—ultimately resulting in more goods being available for consumers asking to buy them.
Learn how supply chains can benefit from 5G.