Advertisers: Start building your 3D asset library now
We can see hundreds of ads every day, but only a fraction are memorable, says Cortney Harding, award-winning VR content creator. 5G could change all that—here's how to get ready.
Full Transparency
Our editorial transparency tool uses blockchain technology to permanently log all changes made to official releases after publication. However, this post is not an official release and therefore not tracked. Visit our learn more for more information.
More of our content is being permanently logged via blockchain technology starting [10.23.2020].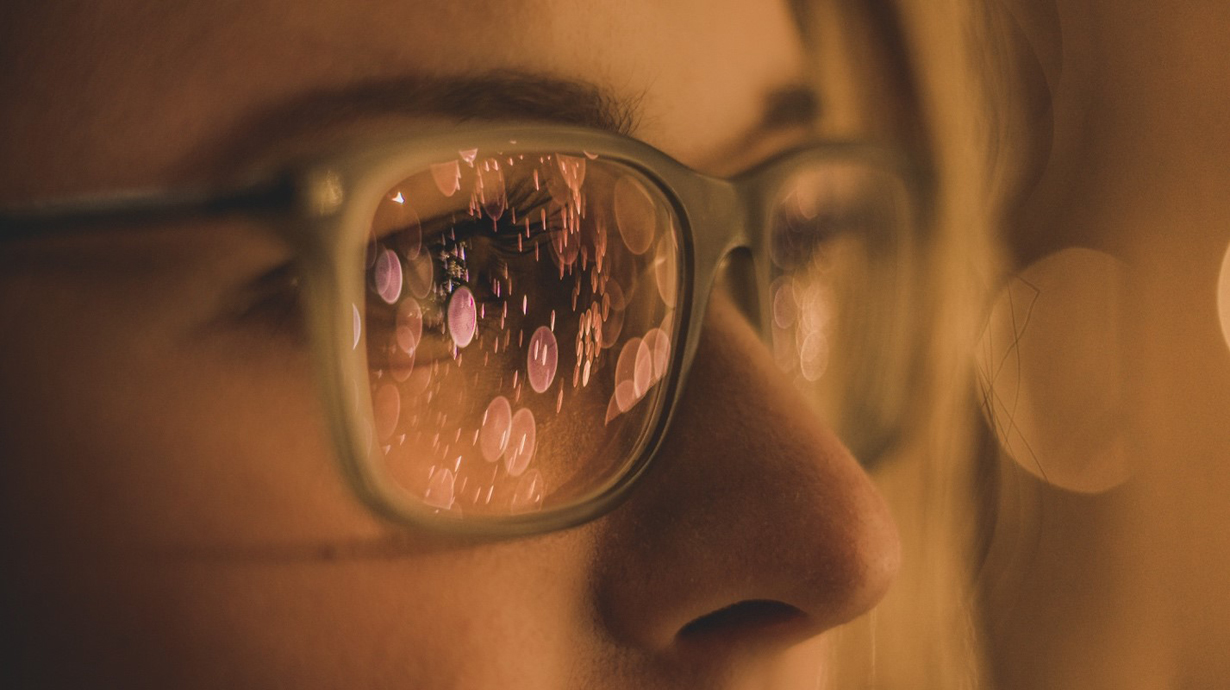 Here's a scenario one could imagine experiencing someday: I leave my apartment to go to work, putting on my light and stylish AR glasses as I head out the door. As I near my favorite coffee shop, I get a notification: 50 cents off the latte I usually order if I come in within the next ten minutes. Walking next to me, my partner gets his own custom notification about his preferred type of drink, and we duck in. As we keep walking, we see ads targeted to our tastes. Based on my preferences, flavored sparkling water brands rather than sugary sodas compete for my attention.
And as I walk by a theater, rather than seeing ads for superhero movies that don't interest me, I'm notified about a new indie film. And, as I leave work, because I've posted on social media that I'm doing dry January, I'm not served ads for alcohol I won't drink but for gyms I should think about joining as dry Januaries are often accompanied by other types of health kicks.
You get the picture. The rise of AR glasses, in conjunction with the rollout of 5G, could change the nature of advertising. You may have a phone or other device for typing messages or making long calls, but wearables, like glasses, have the potential to be your primary screens. Tractica forecasts that the global market for smart AR glasses will grow from 101,000 units in 2018 to 19.7 million units annually by 2025, representing a compound annual growth rate (CAGR) of 112.4%. Head-mounted displays have the potential to meld digital and physical worlds seamlessly.
This fully immersive AR world wouldn't be possible without the advances that 5G offers.
As someone who has created award-wining VR work and has consulted on AR with major companies, I have an understanding of the potential of AR. The good news is that advertisers still have time to take advantage of the opportunities that AR could present. Here's a few ways brands and agencies can start prepping right now to take advantage of AR's possibilities.
Start building expertise in spatial thinking, or the ability to think in 3D rather than 2D. It's really a combination of knowing how to do great creative and think in a way that makes use of all the space dimensions. A lot of it is trial and error, which is why it's so important to start experimenting now.

Experiment with phone-based AR campaigns and start mastering the creative involved with these types of ads. Looking for augmented reality campaigns is a good place to start. Cosmetics companies have done several when it comes to trying on make-up; a major film company did a fun experience where you could place a panda in a space and ask it questions.

Start creating 3D assets that users can interact with for when the time comes to start advertising in AR. You'll need someone to capture models in 360 degrees and build them into 3D objects. There are people who specialize in this now; VFX shops have teams who work on this, for instance. Additionally, 3D asset creation is not cheap and can take time but is necessary for creating good augmented reality ads. The sooner a brand builds a comprehensive 3D asset library, the better positioned they will be when new AR headsets hit the market and people start buying them en masse.

Start looking for creatives who have built VR and AR experiences before. And earmark funds to start making and experimenting prototypes.
The release of 5G-enabled AR glasses could change the way advertising is done . One can imagine, public art and white spaces that could also serve as triggers for targeted, custom ads that could inspire interaction and create a much higher return on investment. AR ads could be as revolutionary as television or online media, perhaps even more so, enabled by 5G technology. If you put resources toward the four things listed here, you'll be ready to hit the ground running to help make that future a reality with 5G.
Related Articles