Baltimore Biz Students Take on Real-Life Case Study Challenge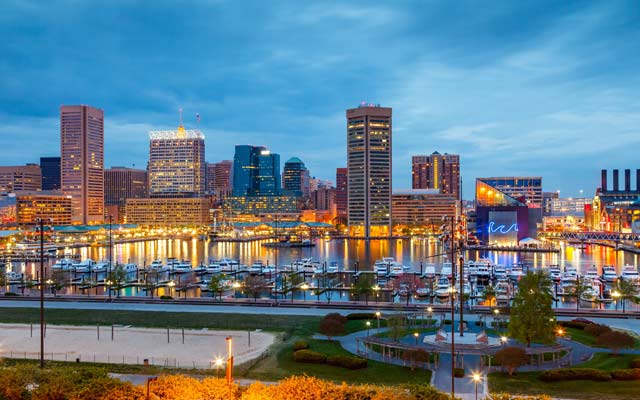 This is a gues post by Chris Hart, the manager of public information for the University of Baltimore.

A group of five students from the UB/Towson MBA program – offered jointly by the University of Baltimore's Merrick School of Business and Towson University's College of Business and Economics – are the winners of a real-life case study competition sponsored by Verizon.
"It was actually one of the best group projects I've been involved in at UB,"
The winning team was one of seven graduate-student teams competing in UB professor Eusebio Scornavacca's fall IT for Business Transformation course. The challenge was to work together in an online environment and develop an in-depth analysis and solution for a business problem presented. Teams had to deliver a report that Verizon executive Manuel Sampedro and Scornavacca then reviewed. The Verizon Foundation awarded $3,500 in scholarships to the first- and second-place teams in the competition.

The students in the top-ranked team are:

•    Nabeel Dean
•    Allison Keller
•    Gary Sachs
•    Ryan Solomon
•    Thomas Volpe, Jr.

Sampedro, Verizon's mid-Atlantic area president and a 1999 graduate of UB's MBA program, praised the students' work.

"When you work on a project like this, 'effort' becomes an interesting concept," Sampedro told the students, who met him at a thank-you event with Verizon representatives. "When I was just starting out, I had to learn the importance of demonstrating that I gave my best effort to my work. Obviously you gave that to the case study, and we at Verizon want to acknowledge that."

According to Scornavacca, the case study involved an examination by the students of Verizon's strategic position in the data-provision marketplace.

"They worked on a real-world application of the concepts learned in the course – linking theory to practice," Scornavacca said. "We also innovated by producing and delivering an interactive, real-life case study and online course.

"We used video streaming technology combined with an interactive forum," Scornavacca added. "So this initiative enabled a business to come and interact with my students in our 100 percent virtual classroom. The results from a survey conducted among students that participated in this experience showed that they enjoyed the hands-on approach of the case. Also, the interaction with a top executive from a prominent organization such as Verizon was extremely valuable to them."

Three of the student winners also had high praise for the project.

"It was actually one of the best group projects I've been involved in at UB," Dean said.

Solomon said, "The best part of this experience is that we were able to contribute to it on our own time."

Volpe, who works in the IT field, said the online component of the case established "a chain of accountability" that demands responses from all participants. "I really enjoyed the experience," he said.

Merrick School of Business Dean Murray Dalziel said he is looking forward to more collaborative efforts like the case-study competition.

"One of the things we strive for with every Merrick student is simply getting things done," Dalziel said. "Testing ourselves out in the business world is good for us. I'm happy to have Verizon here with us in that work."

The University of Baltimore is a member of the University System of Maryland and comprises the College of Public Affairs, the Merrick School of Business, the UB School of Law and the Yale Gordon College of Arts and Sciences. To learn more, visit UB/Towson MBA.