For Veterans, Home Is Where the Jobs Are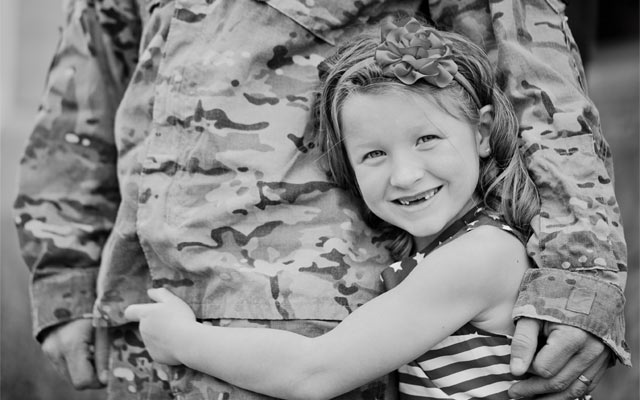 On any given night, there are nearly 50,000 homeless veterans in search of livable income, a steady job and access to healthcare, according to the U.S. Department of Housing and Urban Development. Many of these veterans are displaced – facing a different kind of battle – with lingering effects of post-traumatic stress disorder and homelessness.
With thousands of service members returning every year, we have to do everything we can to help ease service members' transition and advocate for their needs.
How? Help them find jobs.
At Verizon, where nearly 13,000 veterans are employed, we believe a successful career can be a stepping stone for service members reintegrating into civilian society.
In addition to our military recruitment team's outreach efforts, we partner with organizations that share a commitment to helping veterans. U.S.Vets is one such organization that is reaching over 3,000 veterans each day. The nonprofit provides housing, employment and counseling services in an effort to help homeless veterans, while also preventing homelessness.
In partnership with U.S.Vets, Verizon is providing veterans with occupational skills training, job-retention support and other employment services. A $50,000 grant from our philanthropic arm – the Verizon Foundation – will provide employment services at the company's sites in Inglewood and Long Beach, California.
"Verizon is very proud of its partnership with U.S.VETS," said Mike Murray, the company's director of government and external affairs in Southern California. "We're working to transition into the workforce veterans who have served this country."
Take action to support homeless veterans by making a donation to U.S. Vets. If you or someone you know is a service member and actively seeking employment, make use of the employment resources provided below:
On February 26 Verizon will be sponsoring a military hiring fair at the Marine Corps Base Camp Pendleton, Calif. The event will run between 10:00 - 1:00 PM PT. Register to attend the event.