The courage to continue: From the Army to Verizon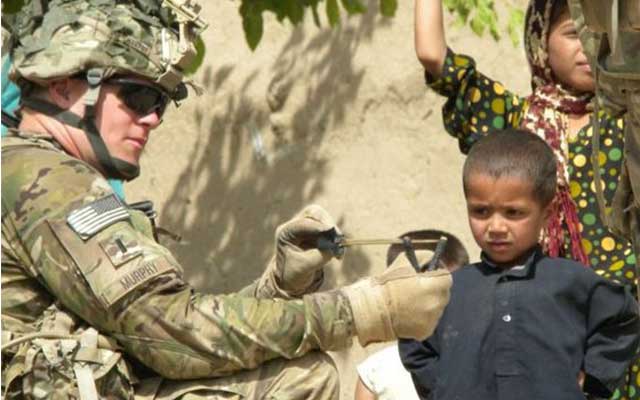 Courage is the absence of fear, the ability to overcome physical or moral adversity; and equally important, the ability to continue forward. For one Army officer, the test of courage was not only risking personal safety, but also finding opportunity in difficult times.
Jake Murphy is a post-9/11 Army Veteran; a proud father to his two-month old son, Nolan; a husband and a champion of courage. When leading a patrol in Afghanistan, he suffered severe injuries due to an IED (Improvised Explosive Device), causing him to lose both legs.
"I could have given up and pitied myself, but I had to step up and make the best of what I could, Murphy said. "You can't change the past, but you can prepare for the future."
With this same fortitude, Jake endured years of physical therapy and was determined to create a future for him and his family.
 
The courage to continue: From the Army to Verizon
Murphy was approached by Sentinels of Freedom — a nonprofit group helping injured service members transition into civilian life. Recognizing his natural leadership skills and his "get things done" mindset, Sentinels arranged an interview with Verizon, where these qualities are known to be respected and reinforced.
Like a true West Point graduate, Murphy excelled in the interview, and Verizon offered him a job.
"I took the job based on the commitment Verizon made to me," Murphy said. "I didn't feel like a name on a piece of paper. It was also very important that I was placed in a role that I had interest in and was comfortable in, rather than being placed in a sink-or-swim role."
Murphy's been with Verizon for a little more than a year as a lead supply chain consultant, given his experience managing inventory and manpower in the Army. He is also on track to pursuing his MBA at University of North Carolina Kenan-Flagler Business School, where he was awarded a fellowship, after being recognized as "a model student who will add great enrichment to the program and experience to fellow classmates."

Courage: The ingredient to leadership
As an Army officer, Murphy would "lead from the front," which often meant exposing himself to risk and shouldering the responsibilities of his soldiers. But it was much more than that: It also meant leading by example, in thought and in action.
"In the workforce, you need to have the same courage: the courage to try new things, to ask questions, and to speak up when something is being done wrong or unethically, Murphy said."
For Murphy, Veteran's Day gives him an opportunity to reflect on those who continue to serve and others who have served in the U.S. military. It gives him and everyone else an opportunity to recognize Veterans' heroic acts of physical bravery, their strength in moral fortitude, and most importantly, their courage to continue moving forward.