Electric Partnerships for Energy Efficiency
Electric Partnerships for Energy Efficiency
By Kevin Wooster, Verizon Green Team member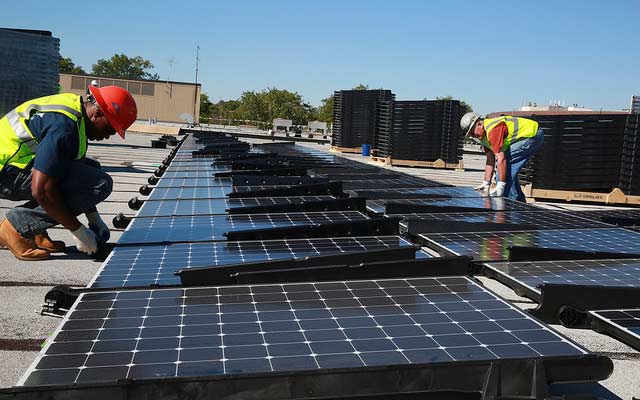 It is no secret that we have been working on building a greener network. During the past few years we have been dramatically expanding our ability to produce our own power, using solar and fuel cells. With our 2014 solar capacity increasing to 25 megawatts, we will be the leading solar-power producer in the U.S. communications industry.
We are not just producing our own power; we are also learning to use it more efficiently. Our company recently earned the honor of being named ENERGY STAR® Partner of the Year for the second year in a row by the U.S. Environmental Protection Agency, and this year we are continuing to work on expanding our energy-efficiency practices across the company.
In recognition of the support we receive from many of our business partners in serving our customers, we have started to engage our partners on sustainability and have begun working with them to pursue ENERGY STAR certifications and adopt more energy-efficient practices.
We have already begun to see results. We worked with CTDI, one of our largest logistics partners, to win the ENERGY STAR certification for our first distribution center. The facility earned an impressive score of 86 out of 100, which means it uses energy more efficiently than 86 percent of other similar facilities nationwide.
Our second step will be engaging more of our partners on sustainability and energy-efficiency efforts. With parallel goals of minimizing the environmental impact of our operations and reducing our carbon intensity by 50 percent by 2020, collaborating with our partners will be essential to our success.