Employees Grant Holiday Wishes for Children in Massachusetts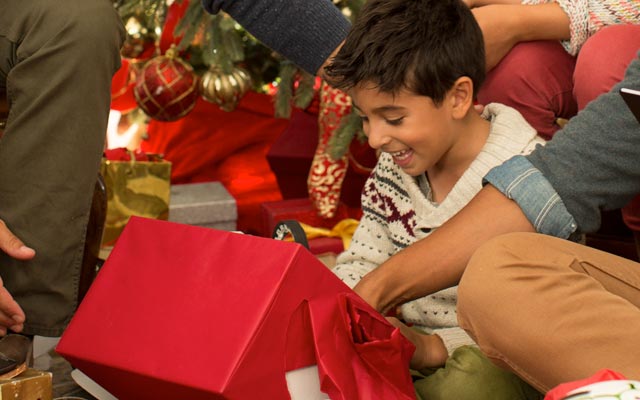 As we all know, Santa is extremely busy at this time of year. As he has for the past 19 years, St. Nick called upon the kind folks at the Verizon call center in Lowell, Massachusetts to help him make an early delivery to the children at a local residential treatment center for emotionally disturbed children.

Verizon employees on director Denis Sheahan's team have been bringing gifts to St. Ann's Home and School in Methuen, Massachusetts, each holiday season for nearly two decades. This year, when the employees moved from Andover, Massachusetts, to Lowell, they engaged all Verizon employees in the building. They included employees from the Dispatch Resource Center, the Service Fulfillment Center, the Assignment Provisioning Center, and Customer Financial Services.

The employees collected nearly 600 gifts for more than 150 children and young adults, between the ages of 7 and 20.  Employees start shopping before Thanksgiving and continue right up until the week of Christmas.  First, employees choose a star on a tree with a wish list of gifts for each child.  Gifts included dolls, toy trucks, bicycles, guitars, and even electronic devices including Kindles, headphones, portable DVD players, and mp3 players. The employees also donate at least one clothing item.

Executive assistant Sheila White and senior analyst Leslye Leblanc organize the program.

The Verizon Foundation supported the employees' efforts by donating $5,000 to support education programs at St. Ann's Home.

Verizon employees and families gather at St. Anns to begin delivering gifts