5G and gaming: The evolution of cloud gaming and mobile gaming
The high speed and low latency that 5G can provide is changing how—and where—consumers access their games. Here's a look at the latest updates.
Full Transparency
Our editorial transparency tool uses blockchain technology to permanently log all changes made to official releases after publication. However, this post is not an official release and therefore not tracked. Visit our learn more for more information.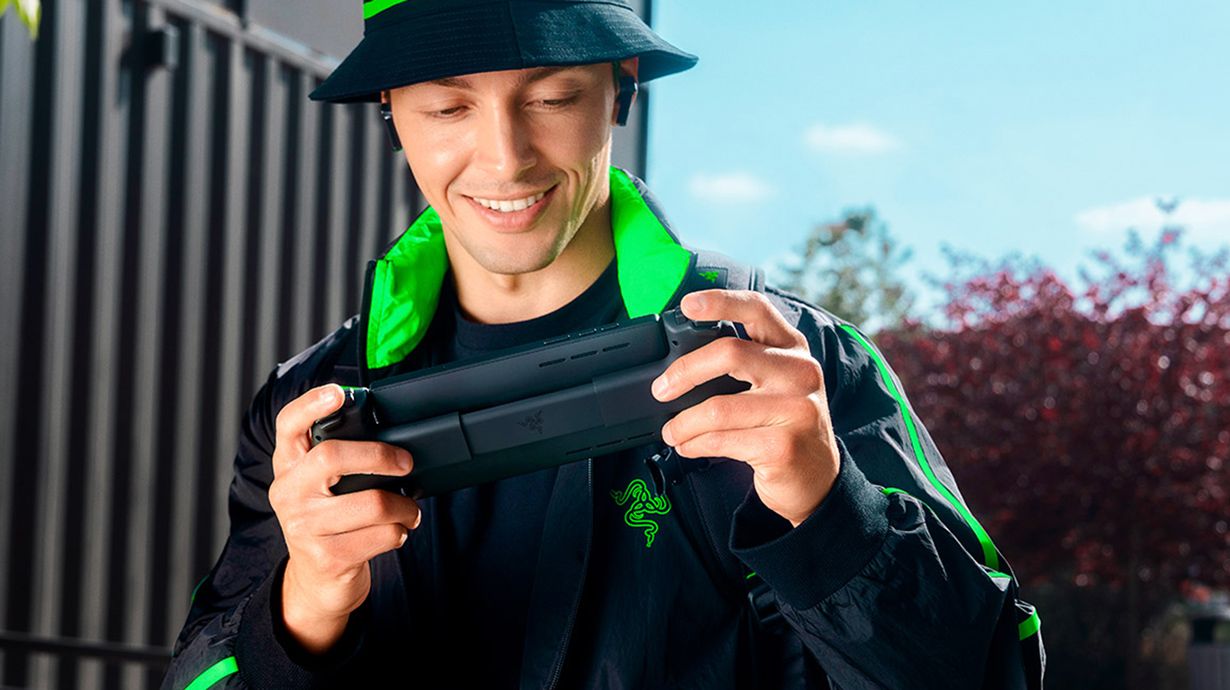 Imagine being so invested in a video game—maybe it's the latest release of a favorite title you're playing with your friends—that when you have to pause, you can hardly wait to pick up your controller up again. That can be a common feeling among gamers when they need to power down their consoles.
5G is changing where gamers can game, as it can enable fast, fluid, console-quality gaming on the go. Making this possible are the high speed and low latency that 5G can provide (which means less lag when gaming), plus the computing power that can be made available through mobile edge computing (MEC), a network architecture that brings more computing power to the edge of the network, closer to any device that's using it. That potentially means even faster data transfer between the device and the cloud.
As 5G has become more widely available, so have console-quality mobile game experiences. That's drawing even more users in: Statista estimates that there could be more than 2 billion mobile gamers worldwide by 2027. Here's a look at what it means, and what's coming next.
The cloud's impact on gaming
In the 2010s, cloud-based technology changed how consumers accessed media—because they were no longer restricted to only accessing the media stored on their devices. An internet connection made it easier to save and view photos, watch movies on demand, and listen to favorite artists without storing them locally. The cloud—a network of off-site data centers—handled all the data transfer and file storage. Tim Syp, manager of gaming and esports sponsorships at Verizon, says it's now shaping video game experiences thanks to the performance Verizon's 5G network can provide.
"For any type of cloud streaming (where information is sent from your device to the cloud for processing, and then back again), you need steady, consistent bandwidth both up and down," Syp says. "The additional throughput and low latency that 5G can enable are crucial to creating an ideal mobile cloud gaming experience."
Verizon 5G Ultra Wideband gives mobile users high-speed access to data in the cloud. As Syp explains, MEC can help overcome the biggest hurdles to console-quality mobile gaming—the unacceptably high lag and limited processing power that could otherwise hinder smooth, rapid gameplay. Instead of taking place locally on a PC, console or phone, all the computing is done remotely in data centers. The experience requires a reliable connection, but you don't need a lot of processing power on your device. MEC can bring the application closer to the user, which can reduce that last latency component of physical distance.
In other words, all you may need is a phone or gaming-specific device (more on that below) with a 5G connection. The new gaming-as-a-service model means no more trips to the store for the latest release and 5G means potentially faster game downloads. It also means you don't have to be home to battle your friends or go on a quest.
5G and gaming: What's coming next
1. Dedicated devices
Beyond building the most reliable 5G network in the nation1 and helping to make cloud gaming more seamless, Verizon is working with Qualcomm and Razer to develop a dedicated gaming handheld powered by 5G.
The Razer Edge 5G, coming to the US in January 2023, is an Android device equipped with a powerful Qualcomm processor and cloud gaming capability. It has one primary purpose: to make console-quality gaming truly portable.
"It's built specifically for gaming," says Syp. "Most other cloud gaming devices still rely on Wi-Fi. To be able to game anywhere, you need to be on a 5G network."
2. Greater access
Verizon's partnership with Xbox puts streaming services like Xbox All Access and Xbox Cloud Gaming at consumers' fingertips, for greater access.
Verizon's commitment opens doors to new players and offers more opportunities for gaming—and makes gaming anywhere accessible to more players.
3. Less friction
5G-enabled cloud gaming removes numerous barriers for both casual and serious gamers. It's not just easier to take gaming on the go. There's no longer a need for a dedicated console or lengthy downloads, even to play at home.
Services like Xbox Cloud Gaming also make cross-platform play opportunities possible for gamers who don't have the same consoles. Streaming from the cloud eventually could make it possible to play any game, regardless of your device.
5G takes mobile gaming further
Cloud gaming can improve the full gaming experience, from at-home to on-the-go. And with 5G, an experience with much less friction is becoming more and more possible.
"With cloud gaming and 5G, your gaming experience could be continuous," Syp says. "You start playing on your console at home, and then take your handheld and continue to play the same game on the go."
But connection to data centers isn't the only thing benefiting from 5G. Gaming is a social activity, and 5G has the potential to remove barriers that keep gamers from playing their way.
"Gaming with 5G can help you connect with people," Syp says. "Parents can retro-game with their children, or friends and siblings can stay connected in real time at significant distances. 5G lets you play the way you want with the people who really matter."
---
1 Most reliable 5G network based on more first place rankings in RootMetrics® 5G data reliability assessments of 125 metro markets conducted in 1H 2022. Tested with best commercially available smartphones on 3 national mobile networks across all available network types. Your experiences may vary. The RootMetrics award is not an endorsement of Verizon.