Connecting innovation and industry: How 5G is helping the South Carolina economy
The University of South Carolina's McNair Center connects businesses and students with cutting-edge technology like 5G—and it's helping to shape future economic opportunity.
Full Transparency
Our editorial transparency tool uses blockchain technology to permanently log all changes made to official releases after publication. However, this post is not an official release and therefore not tracked. Visit our learn more for more information.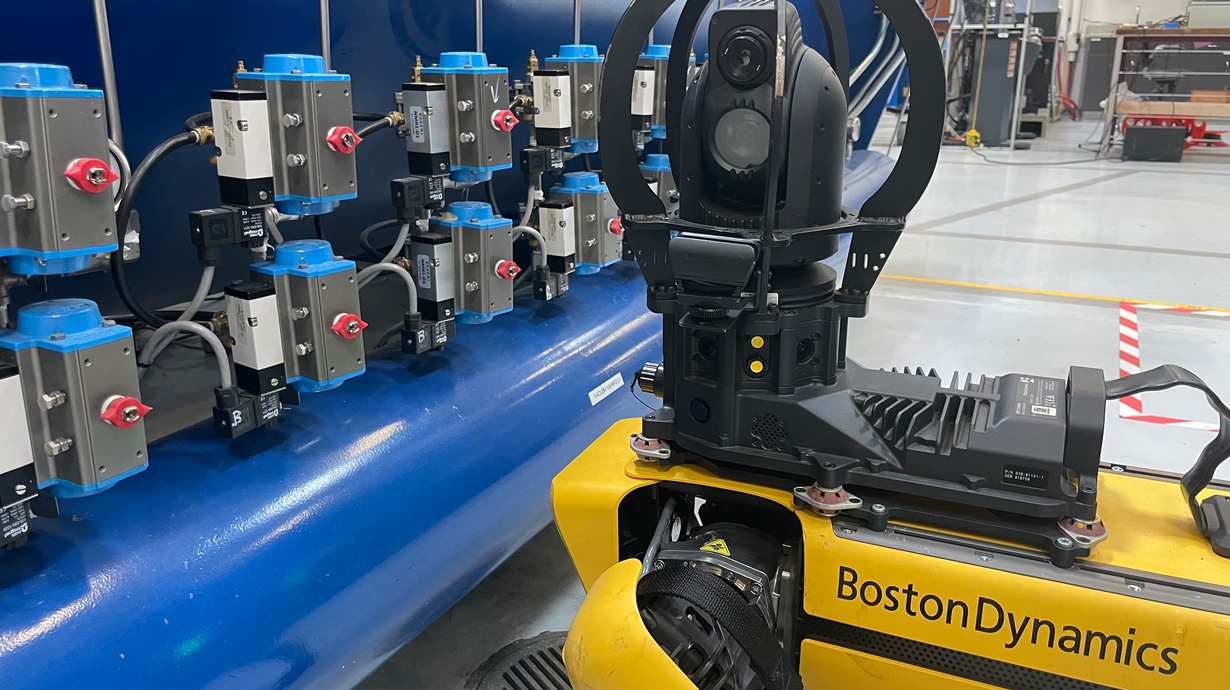 Today, the benefits of 5G's high speed and low latency are clear to consumers and businesses. But how can it drive entire industries and economies?
For example, states and municipalities are responsible for inspecting infrastructure such as bridges to make sure they're safe to use. But conducting those inspections can be a time-consuming process that involves site visits for teams, and possibly tricky work to visually inspect specific bridge components. When inspectors swap in a 5G-enabled drone equipped with cameras and sensors, bridge inspection can often happen more quickly—and in some cases, the near-real-time transfer of data from the site can mean that inspectors can view remotely, saving even more time and cost.
Or consider a data-collecting robot connected via 5G to an automated analysis system to inspect new tires as they roll at speed across the production line. That system can pinpoint defects or issues and communicate instantly with a factory's repair and maintenance software to minimize downtime and maintain strict quality standards, again saving time and cost.
Both of these examples are currently in use or being tested. And the key to bringing these technologies to life is an incubator-like approach that connects technology partners, entrepreneurs, forward-thinking educators and eager students who want to explore the future of technology while creating opportunities that could impact the local economy. In fact, both of the examples above come from the Innovation Experience Hub located in University of South Carolina's McNair Innovation Center—powered by Verizon 5G—which has the goal of unlocking economic opportunity for students and residents of South Carolina.
Delivering a real economic impact with 5G
Since its founding in 2011, the McNair Center has partnered with manufacturers and tech companies to develop real-world use cases that would apply to various business sectors. Today the center supports research on topics such as composites, thermoplastics, predictive analytics, combustion, 3D-printing, unmanned vehicles and digital transformation to develop impactful, commercially viable technologies.
"The McNair Center is designed to follow an idea from its inception to marketplace," says Chad Hardaway, Deputy Director – Office of Economic Engagement at UofSC. "These ideas can come from a company that turns to us, or from our faculty that's created something in their lab and are seeking a patent."
The center uses Verizon 5G Ultra Wideband to offer UofSC students early experience with 5G for advanced manufacturing, enabling students to work directly with the latest technologies from corporate partners that include Boeing, IBM, Siemens and Gulfstream, gaining hands-on experience that prepares them for jobs in industries critical to South Carolina's economy.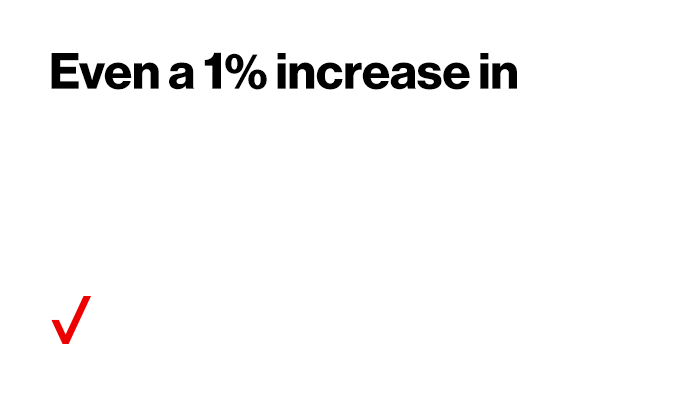 In fact, many of the partners are major employers in South Carolina, which leads to the center's other benefits: Simply put, the partnerships are helping to drive economic growth and keep UofSC graduates in South Carolina. Those two last elements are closely related: According to a 2021 study by the university's Darla Moore School of Business, even a 1% increase in retaining college graduates in the state yields around $14 million annually for South Carolina's economy.
Real results with 5G, academia and industry
"5G transforms business capabilities and expands what students can do and learn in the lab," says Andy Bernardin, Director of Center for Applied Innovation and Advanced Analytics at UofSC. "For example, students can work on digital modeling of entire manufacturing environments and use 5G-connected devices to build applications for the factory floor. So, not only do they graduate with a degree from UofSC, but they also have hands-on experience with these tools. It prepares them to hit the ground running in their career."
According to Hardaway, the center has already helped many UofSC graduates secure jobs with partner companies—and many are lined up before the students finish their degrees. One of those companies, Siemens, has partnered with the center since 2017, when it provided a grant of software packages around product lifecycle management, automation and control.
"Siemens understands the importance of building a skilled workforce, and our goals align with the McNair Center's: to help train the next generation's engineering and manufacturing workforce," says Ming Ng, Director of Marketing and Product Management, at Siemens. "The students benefit from not only getting access to the latest technology, but also from getting access to experience. We aren't just saying 'Here's some equipment, good luck.' It's about partnership, working with them at UofSC's McNair Center and giving them insight and maybe some guidance and consultation to move the work forward."
A 5G-connected inspection robot at the McNair Center.
Bringing theory to life
In one recent proof of concept, Siemens and a partner worked closely with UofSC's McNair Center to create a robotic visual inspection tool using 5G and artificial intelligence (AI) to monitor Columbia's roads and bridges. 5G allowed for near-real-time viewing of high-resolution imagery captured by the drones (previously the data would have been captured on a card to be read later) for visual inspection of roads, bridges and buildings, with the AI conducting road-condition analytics and reporting.
A highlight of the collaborative approach taken at the center: This project was developed from scratch in just under two months—a fraction of the time innovations like this would typically take.
The McNair Center also partnered with global tire brand Michelin to deploy 5G-connected Spot robots (the well-known robots from Boston Dynamics that look like four-legged creatures) to conduct AI-powered visual maintenance inspections alongside a Michelin production line. The mobility of the robots lets Michelin reposition its inspection equipment as needed; what's more, 5G allows the robots to gather data as needed from various connected pieces of equipment (gauges, sensors, etc.) to determine the root cause of problems identified during the visual inspection.
For this project, UofSC student interns identified, designed and implemented additional inspection points—beyond the original project parameters—that would benefit from 5G's low latency to streamline maintenance inspections. This includes capturing infrared images in near real time to detect low temperatures and check equipment status.
Coming next: More incubators, more potential
As the impact of the McNair Center's work expands across South Carolina, the university and state economic development organizations are exploring ways to implement the innovation center model on additional UofSC campuses.
"Our partnerships with South Carolina employers have delivered unexpected benefits," Hardaway says. "We have developed a model that's relevant for what the university, its graduates and employers need: giving students a reason to stay in-state and build a career here in South Carolina."
Indeed, the future might include a network of innovation centers dedicated to immersive student learning and leveraging 5G to transform the region's advanced manufacturing. It's hard not to get excited about the potential of creating new career pathways for students and new road maps for manufacturers.
The good news for South Carolina is that they don't have to imagine it—it's already happening.