Florida Schools with Strong STEM Programs Get Major Boost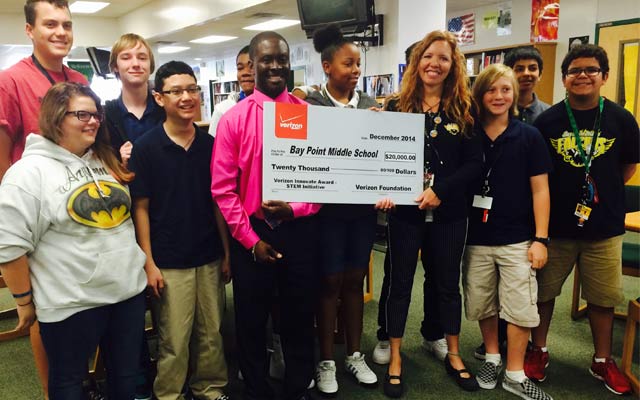 Four Florida public schools received a $20,000 grant from the Verizon Foundation for their creative STEM programs, representing a rocket-like booster for their efforts to encourage students to more deeply engage in science, technology, engineering and math studies.

The four schools are:
Bay Point Middle School, St. Petersburg
Just for Girls Academy, Bradenton
Miami Jackson Senior High School, Miami
Hamilton Elementary, Sanford
The grants are part of 80 Verizon Innovate Learning Grants representing a $1.6 million investment nationally for the 2014-15 school-year to help address the significant need for a U.S. workforce equipped with the skills to succeed in an increasingly tech-based economy.  They are the only four schools in Florida to receive the grants designed to stimulate student interest and achievement in science, technology, engineering and math.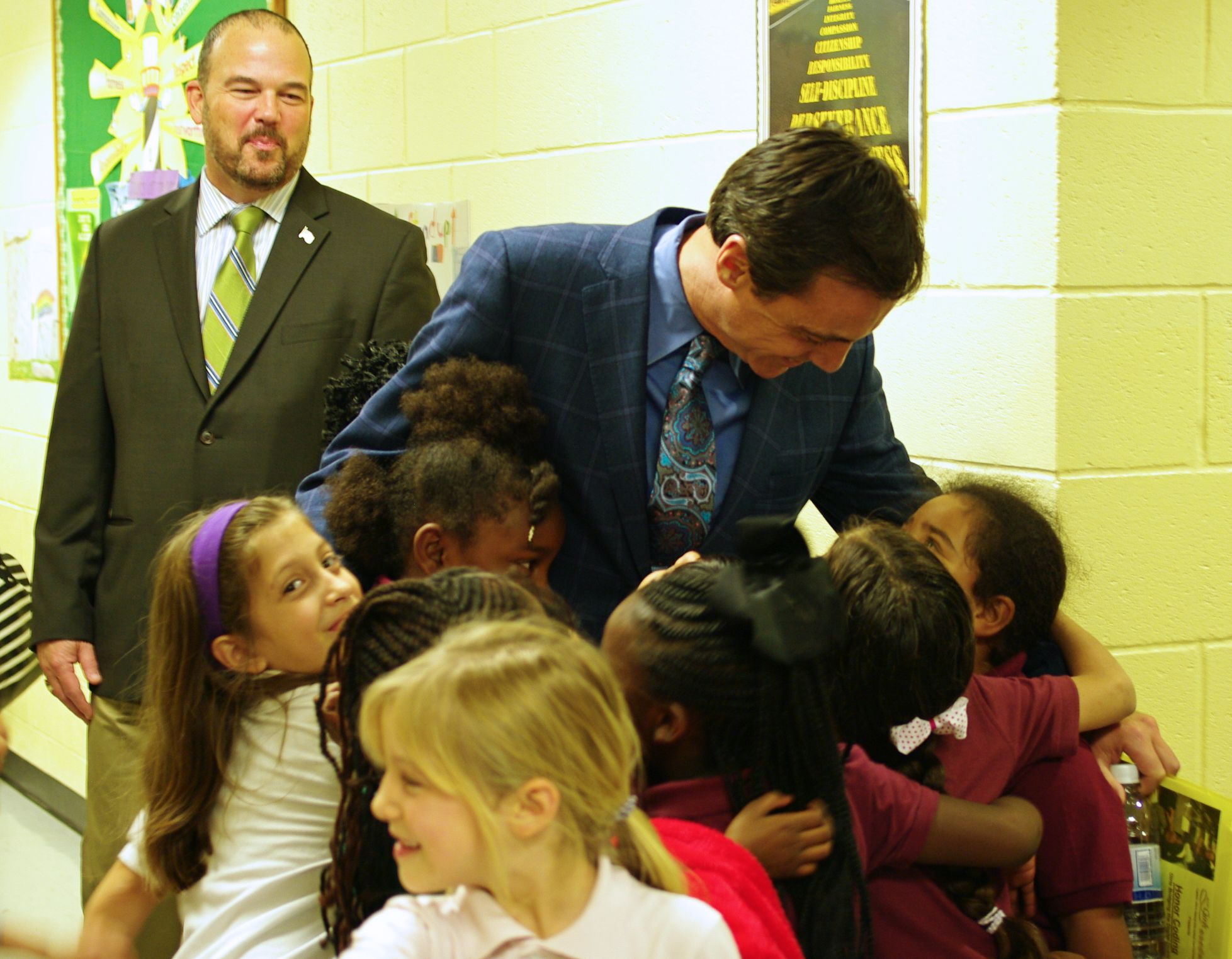 Mariano Legaz, President Verizon Wireless Florida surrounded by excited students following grant announcement

Recipient schools will use their Verizon Innovate Learning grants for teacher professional development or programs that leverage new technologies like 3D printing and robotics, as well as coding.  The Verizon Innovate Learning Grants program is part of Verizon's commitment to the Obama administration's ConnectED initiative, under which Verizon is providing up to $100 million in cash and in-kind contributions over the next three years to drive student achievement, especially in STEM subjects.

Naturally a grant like this creates some excitement at the schools. Good stuff!