Full Transparency
Our editorial transparency tool uses blockchain technology to permanently log all changes made to official releases after publication. However, this post is not an official release and therefore not tracked. Visit our learn more for more information.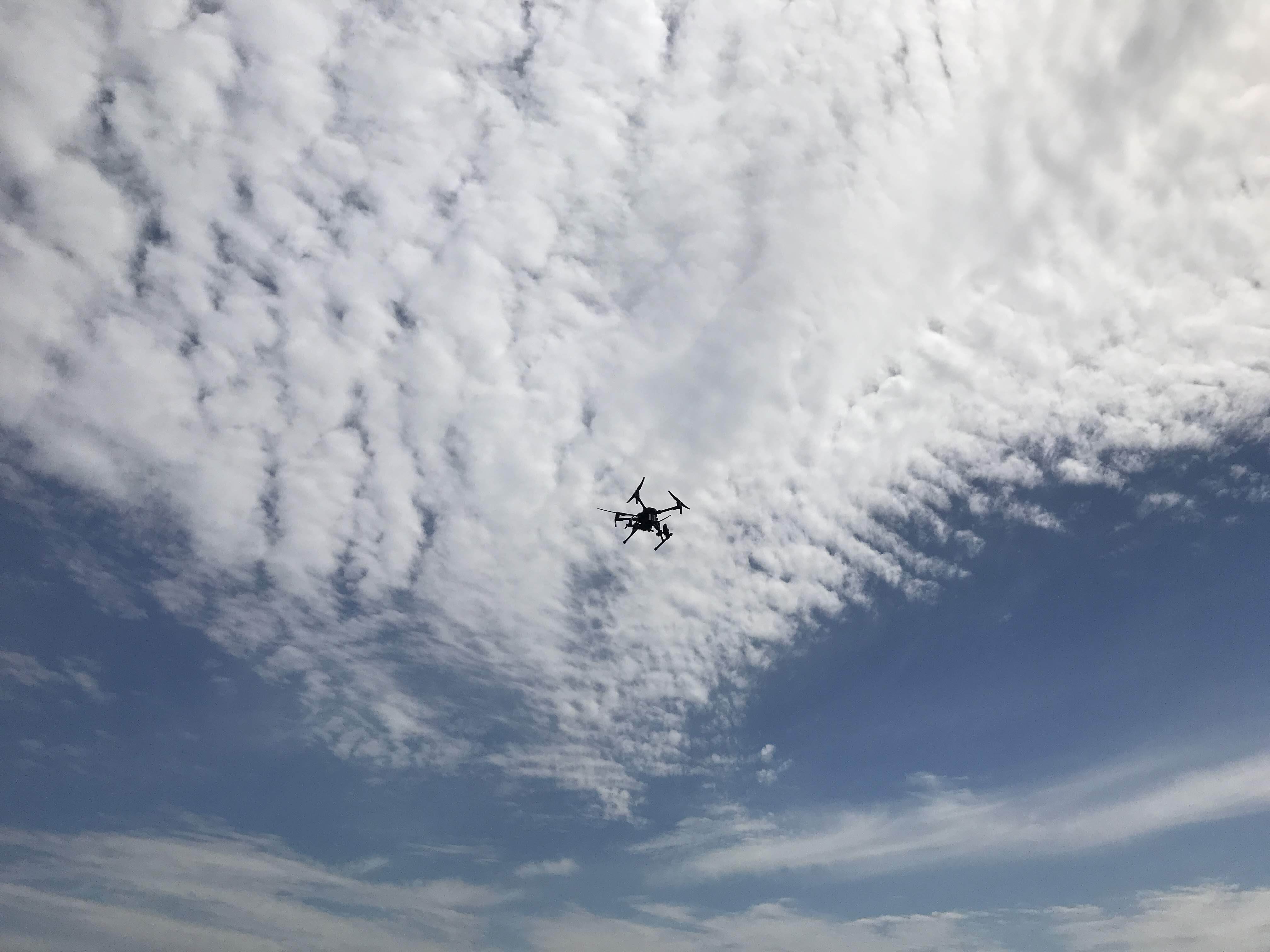 What if someone told you that in less than a decade everything you want will be delivered by drones? Sound exciting but doubtful? The World Economic Forum (WEF) doesn't think so. In fact, the forward-thinking global organization proposed the idea in its 2016 video, 8 predictions for the world by 2030, the same year the Federal Aviation Administration (FAA) established Part 107, the rule that governs commercial drone usage. Since then, the number of registered recreational and commercial drones has grown from approximately 600,000 to 1,782,479, creating new opportunities for businesses to save money and keep their workers out of dangerous situations.
When equipped with multi-access edge computing (MEC) along with 4G, and in some cases 5G networks, companies may be able to maximize the return on investment they get from drones in a wide range of applications, from photography and video to disaster response and surveillance in hazardous, high-risk industries such as mining, oil & gas, construction and utilities, where 24-hour monitoring is critical yet not always possible. But the potential extends to other sectors, including healthcare.
Identifying the best use cases for drone deliveries
Recently, Skyward—a Verizon company—announced they have teamed up with the United Parcel Service  (UPS) Flight Forward to explore the potential of drones in the delivery of medicines. Working with Skyward's drone management platform, the test location for the deliveries will be an adult retirement community with a population of 77,000.
"Drone delivery is noticeably uncommon today, but it definitely holds tremendous potential," says Eric T. Ringer, co-founder and chief of staff at Skyward. "Especially with a growing trend in contactless solutions and a desire for more flexibility in the way that consumers get access to the things that they need and care about, it could be a game changer. Will it be as pervasive as the WEF predicts by 2030? That's still up in the air. Until then, we have a lot to consider, particularly where drone deliveries make the most sense."
Prioritizing needs over wants
According to Ringer, whose team is dedicated to helping enterprises plan for and test drone connectivity use cases including 5G capabilities and MEC, clarifying misconceptions that the skies will soon be full of drones, and that deliveries will be available to every consumer is important. Take New York City. Although a huge number of packages are delivered there (about 1.5 million/day), the city isn't ideal for drone delivery due to the fact that most households and businesses are inside high-rise buildings. Suburbia, with all those yards and porches, is a more viable candidate for testing and early application.  Of the possible applications in the future, however, the use of drones for the delivery of essential medicines is likely to remain a priority.
In order to enable successful air deliveries at this essential level, the first step requires having the necessary communications infrastructure in place. This includes the need for law enforcement to have access to information on where drones are flying —which raises the importance of digital license plates for drones. Providing that critical infrastructure is central to Skyward's drone platform. It is designed to allow for remote tracking and management in real time through a simple-to-use dashboard, where drone operators can get authorization within seconds and keep track of flight logs and maintenance to confirm it satisfies FAA requirements. It also enables aviation managers to oversee the entire process, from pilots and aircraft to flight logs and projects.
Securing the skies and the ground below
Another important consideration for drone delivery is fraud prevention. By now, most people are aware of "Porch Pirates." According to  C + R Research, 43% of hopeful package recipients in 2020 experienced theft at least once. And those packages were delivered by humans. Now apply this potential threat to packages delivered by drones.
Ringer says near term drone delivery is appropriate only in conditions where both the need is essential and the target for the drop is secure. Retirement communities and  hospital campuses are good examples. Conversely, crowded urban areas and neighborhoods would be far more susceptible to interference, which is one of many reasons why getting to that level of ubiquity will require further innovation.
Putting Verizon's 5G Ultra Wideband to the test
"Over the last three years, we've been doing lots of testing on Verizon's 4G LTE and 5G Ultra Wideband networks to learn more about how drones and other airborne devices perform. As a result of our research, we're able to collaborate with organizations like UPS Flight Forward and others to experiment with the kind of real-world scenarios we need in order to further develop this technology and new operational model. In the future, Verizon's 5G Ultra Wideband can provide drones the low latency and security needed for these important applications to improve the safety of packages, as well as people."
To learn more about the future of drone deliveries and the potential of 5G Ultra Wideband in powering the fourth industrial revolution, watch a clip from the keynote address given by Verizon Chairman and CEO Hans Vestberg at CES® 2021. Skyward President Mariah Scott and UPS Vice President Bala Ganesh underscore the importance of proving out the delivery use cases for drones and how 5G will help transform the way we live.