How 5G Ultra Wideband could help journalists create the next big story
Glimpse the potential impact of a next-generation network on immersive storytelling and real-time reporting.
Full Transparency
Our editorial transparency tool uses blockchain technology to permanently log all changes made to official releases after publication. However, this post is not an official release and therefore not tracked. Visit our learn more for more information.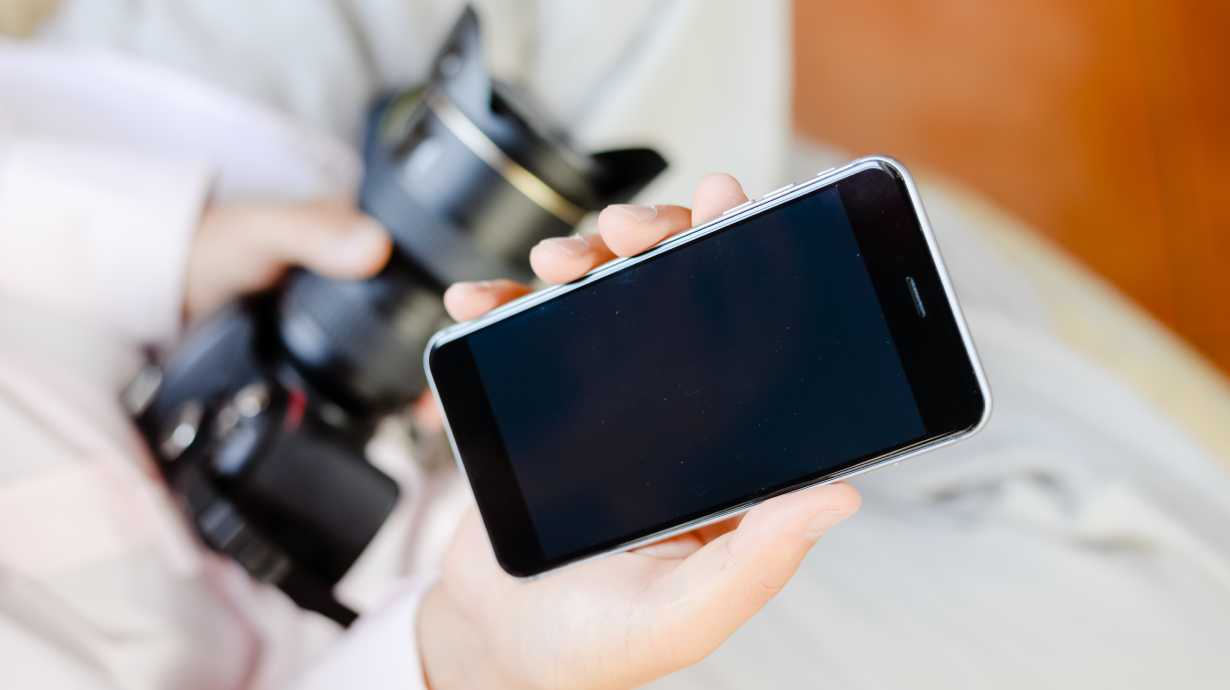 Journalism is a promising application area for 5G technology. From near-real-time photography transfer to augmented experiences that transport readers to where news happens, a next-generation network like Verizon 5G Ultra Wideband has the potential to change the way journalists report and the public experiences their work.
As low latency and high network bandwidth empower producers to break new storytelling ground, the simple act of keeping up with current events has the potential to become one of the most dynamic, rewarding aspects of daily life.
Read on to learn how journalism is poised to evolve with the opportunities provided by 5G Ultra Wideband.
Transfer of data
The internet forever changed how news was gathered and consumed. The wide availability of broadband has continued to close the distance between readers and newsrooms, allowing for relevant, important information to reach readers whenever and wherever a network connection exists.
Reporting, however, remains fraught with technological challenges. Being able to transmit high-resolution photography or heavyweight video files from the field can send photographers and video journalists scrambling for network connectivity. That can change with 5G Ultra Wideband.
Take the red carpet. With help from a 5G Ultra Wideband uplink, a New York Times photographer sent over 6,200 images from the 2020 Academy Awards red carpet in Los Angeles to the newsroom in New York in near-real time. The direct uplink meant the photographer didn't have to run SD cards to the media center for uploading, allowing him to focus simply on getting the best shots of the best looks.
5G can give producers and editors in the newsroom faster access to reporting from the field. Where a 5G Ultra Wideband uplink exists, journalists can send massive data files to their editors back home faster, enabling them to create complex content experiences from a robust supply of raw material.
Some of those experiences are already coming into view. "From Here" is a new series from The New York Times that heightens its ability to tell visually complex stories. As the series matures, 5G can empower Times editors and producers to consider entirely new ways of producing top-tier content.
A view from above
Environmental photogrammetry sounds futuristic, because it is. Reporters and producers in the field can use drones and cameras to capture a site of interest—such as the point where a hurricane made landfall, or an influencer mansion. "It really opens up the playing field for how The Times tells these types of stories," says Eliza Sim, Advertising Associate Strategy Director, Emerging Technologies at The New York Times.
"Before 5G Ultra Wideband, photos and video were the norm, limited to one snapshot in time or one perspective," says Christian Guirnalda, Director of Verizon's 5G Labs and Innovation Centers. "5G's massive throughput and responsiveness enables formats like photogrammetry to seamlessly capture all of the visual context in the field, giving the viewer the amazing ability to step into and explore the scene, just as if they were there."
Once the footage makes its way back to the newsroom, graphics editors, developers and designers can turn it into interactive 3D renderings that allow readers to essentially walk through the news story.
The newsroom is everywhere
Given the network is so new, 5G Ultra Wideband is a long way from realizing its potential for journalism. But as more news organizations and subscribers gain access to 5G and 5G-enabled devices, the depth and scope of content made possible by this technology is poised to mushroom.
That's why organizations like The New York Times are working today to explore the full power of 5G Ultra Wideband. As the network rolls out more broadly, newsrooms will be prepared to capitalize and give their journalists an advantage—and to provide previously unimaginable content experiences to readers.