How 5G Ultra Wideband can revolutionize gaming
5G Ultra Wideband, mobile edge compute and gaming can help you get a better understanding of what ultra-low latency, connection and community really mean.
Full Transparency
Our editorial transparency tool uses blockchain technology to permanently log all changes made to official releases after publication. However, this post is not an official release and therefore not tracked. Visit our learn more for more information.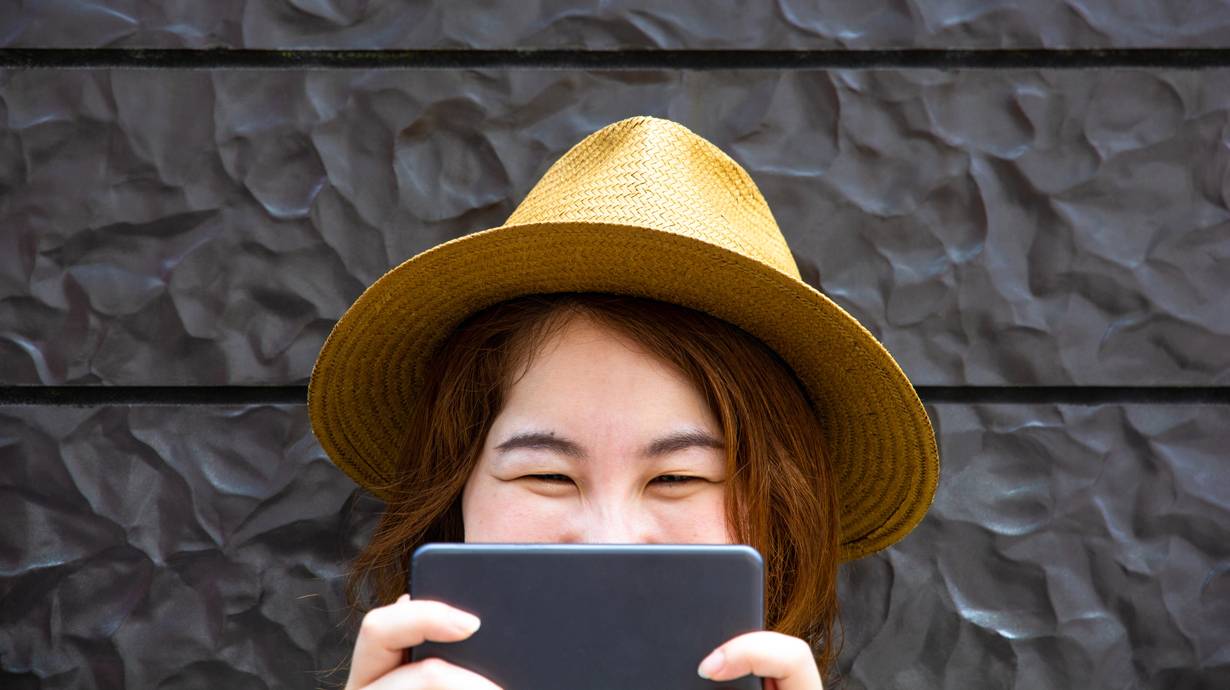 For gamers, milliseconds matter.
One millisecond is just 1/1000 of a second. How fast is that? It's hundreds of times faster than a blink. It's four times faster than the average human can react to visual stimuli.
But when you're gaming on a phone and fighting in real-time combat against an opponent or running into battle in a first-person shooter, milliseconds mean everything. Because if you can reduce latency—that's how long it takes between pressing a button and seeing an action on your phone's screen—the action can appear near-real-time on your phone's screen.
How 5G makes a difference
Verizon 5G Ultra Wideband, which is available in select areas, offers the fast speeds and low latency that can finally enable console-quality gaming on the go. Significantly for gamers, the low latency means your moves on the game controls can stay competitive with those on a console at home.
And this is part of the reason games that previously performed poorly on phones are being looked at differently today. Increased mobile phone data capacity as well as improved network performance offers opportunities for game designers that previously did not exist. And mobile game popularity is exploding.
Consider that the most downloaded mobile game worldwide from July to September of 2021 was a battle royale game. In the U.S., a multiplayer battle arena game was the most downloaded mobile game, accruing 18 million downloads in nine days. These are the kinds of games where low lag time isn't just preferable—it's crucial for survival.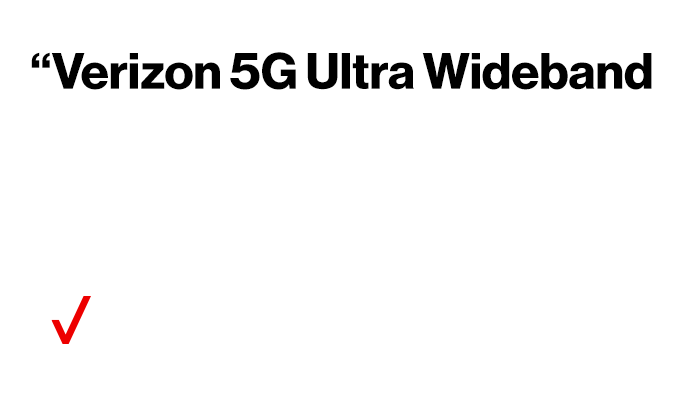 Traditional fast-paced console games, such as fighting games, sports games, multiplayer online battle arena games (MOBAs) and massively multiplayer online games (MMOs), historically weren't feasible on mobile phones. But now, Verizon 5G Ultra Wideband offers the potential for games that are more like console gaming.
"Every year, you are going to see leaps and bounds in how many people adapt to 5G phones," says Mark Chang, Director of Sponsorship & Partners, focused in gaming and esports, at Verizon. "Because there are so many gamers—there are roughly 2.8 billion gamers in the world and more than 200 million of them are in the US—even incremental changes will affect millions of people. It's going to look dramatic each year."
But don't just take our word for it. Hear one of the biggest names in gaming explain why he thinks console-quality gaming on your smartphone could be the next big wave on this recent episode from Inside Verizon:
An all-in approach to gaming
Chang states that esports competitions will also likely grow in popularity on mobile phones. Top-level esports are being played on phones already, particularly in the east (China, Southeast Asia, India), but that will soon expand more rapidly in Europe and then the US. He cites an example from last year, when Twitch, Verizon and Riot held a Wild Rift Invitational (Wild Rift is the mobile version of League of Legends) to illustrate the point.
Players vied against one another in Wild Rift competitively over Verizon's 5G Ultra Wideband network. And they also live-streamed the game through the same device simultaneously. "That's a big deal," Chang says.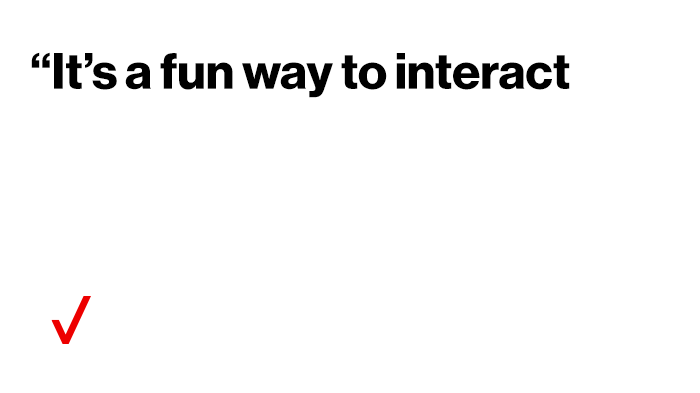 Verizon has taken several significant steps in what looks like a long-term, multipronged approach to fusing a bond with gaming on every level. Last June, Verizon partnered with Riot Games' League of Legends Championship Series (the LCS) as the league's official 5G wireless and network service partner. In October of the same year, Verizon expanded its partnership with Pokemon Go! developer Niantic to create a planet-scale platform, paving the way for immersive AR experiences on 5G Ultra Wideband and giving wireless customers access to limited events and rewards.
During the 2021 Electronic Entertainment Exposition (E3), Verizon held its first ever keynote to show how 5G technology will impact the entire gaming ecosystem including developers, esports teams and fans. As part of the keynote, Verizon announced innovations with partners Electronic Arts (EA), Dignitas, Riot Games and Team Liquid.
5G and edge compute take off
Chang and his team are determined to bring 5G's potential to fruition in the game space. He sees these partnerships in dimensions, starting with the establishment of brand credibility within the gaming communities, "but we're also doing work with game developers to see what opportunities we have to optimize their games to perform better on 5G, which includes lower latency, richer media and faster downloads."
An example of this is Verizon's partnership with Riot Games. "At our 5G Labs, we built out a mobile edge compute enabled AR filter," says Chang. "This allowed us to do real-time puppeteering of Jinx, a popular character from League of Legends and star of the hit Netflix show Arcane."
Chang says popular content creators were invited to try it out. They pulled off moves and expressions that Jinx then mimicked in real time. "It's a fun way to interact and immerse yourself in the world of the game that you love," he says. "This is a great example where the IP, 5G, mobile edge compute and the culture all come together." 
5G, community and connection
The future of 5G will be led by gaming, says Chang, thanks to gaming development, culture and community. Twitch, the biggest streaming platform in the world, is a perfect example of where gaming celebrity, culture and technology come together. The No. 1 most-viewed category on Twitch isn't a popular video game, it's Just Chatting IRL.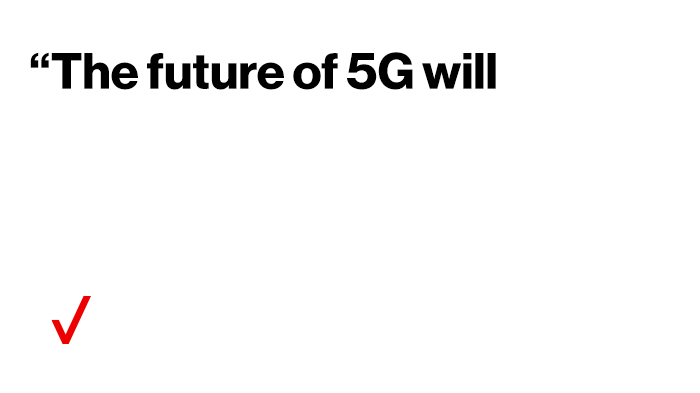 Streaming and co-streaming (where content creators air another broadcast and provide commentary) are unique to gaming. Oftentimes, co-streams can even be more popular than the main streams themselves. "It just doesn't happen outside of platforms like Twitch and communities like gaming," Chang says. Even at the most recent Game Awards, there were 6.7 million hours watched, 1.9 million average viewers and a peak of 2.1 million simultaneous viewers.
To demonstrate its viability as a simultaneous technology, gaming and celebrity activation, Verizon hosted a co-stream from the Microsoft Theater in downtown Los Angeles using 5G Ultra Wideband technology. Hosted by FaZe Clan content creator and Fortnite Pro Nate Hill and WNBA Champion and Team Liquid Diversity Ambassador Aerial Powers, the co-stream provided fans with a fun and interactive way to experience the annual awards. "Nobody else is costreaming from the live event", says Chang. "They stream from home or their studios. We're bringing great value to the community, and we're doing it all on 5G."